Currency in Thailand: A Full Guide [2023]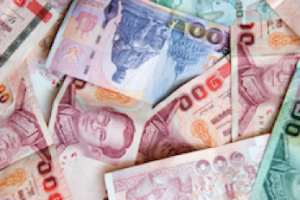 The official currency in Thailand is Thai Baht (THB). In this article, we've put together everything you need to know about Thai Baht and share some tips on how to get the best deal on your conversion from AUD to THB.
Buy THB
Before you head to Thailand, learn about:
What currency is used in Thailand?
The official currency in Thailand is Thai Baht. Thai Baht is shortened to the code THB online and in currency exchange offices, and you'll often also see it written as ฿ on menus and in stores.
Can you use Australian dollars in Thailand?
No, you can't.
While Thailand is a popular destination for Australians, you cannot use Australian dollars in Thailand. Just like you can't use Thai Baht here! The rest of this article has some information about how you can convert currency for your holiday.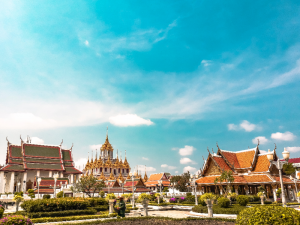 Check options to exchange AUD
Using a card in Thailand
Using a travel money card to spend and make cash withdrawals in Thailand can be convenient and safe. You won't need to carry around all your holiday money in cash, and the fact your travel money card isn't linked to your normal AUD everyday account can also add an extra layer of security.
Travel money cards are available from banks and specialist digital providers, and often offer the option to hold a broad range of currencies for convenient spending in Thailand and beyond. However, fees usually apply to some transactions, including some charges when you switch currencies from AUD to the local currency in your destination. You'll need to weigh up a few different options to find the travel money card that's right for you – we'll cover a couple to consider, next.
Wise travel debit card
Pros:
Hold 50+ currencies, including AUD and THB
Currency exchange uses the mid market rate with low fees from 0.43%
Accepted in 170+ countries, including Thailand, wherever the card network is supported
If you don't have the balance you need, your card will switch to the local currency automatically at the point of payment
Physical and virtual cards available
Cons:
10 AUD fee to get your card
Some ATM fees apply once fee free withdrawal allowance is exhausted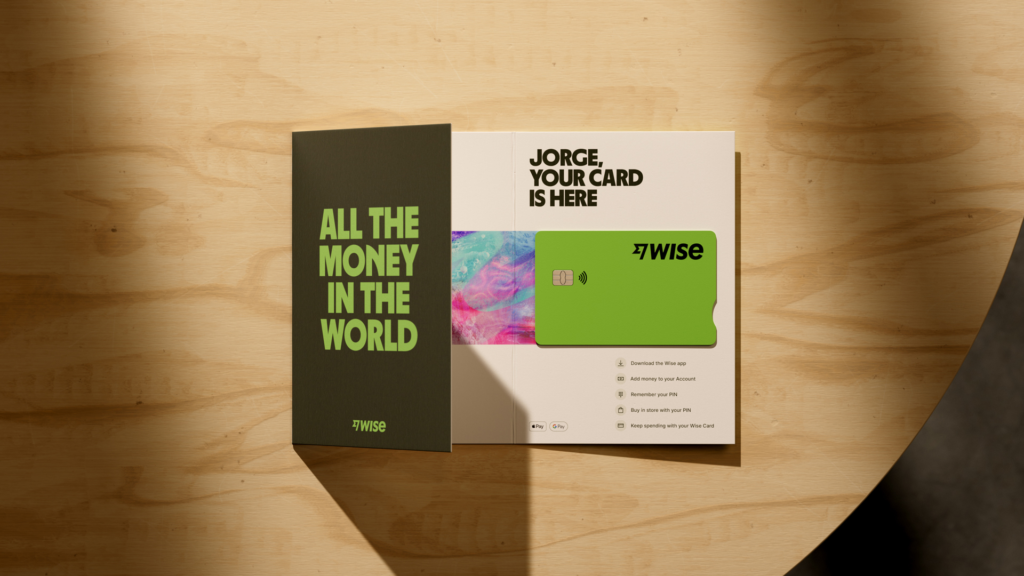 Go to Wise
Read the full review
Revolut travel debit card
Pros:
Hold and exchange 25+ currencies, including AUD and THB
Some free currency exchange every month
Globally accepted wherever the network is supported
Pick the account plan to suit your usage and needs
Physical and virtual cards available
Cons:
Monthly fees apply to higher tier accounts
Fair usage and out of hours fees may apply, depending on how you use your account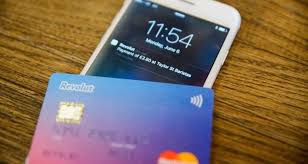 Go to Revolut
Read the full review
Is it cheaper to convert currency in Australia or Thailand?
Because exchange rates change so frequently, and every provider offers different rates it's hard to say the cheapest way and place to exchange currency.
Get familiar with the exchange rates offered locally to you, and online, so you can decide whether it's worth switching some funds in advance of travel, using a card to pay while you're away, or converting cash on arrival.
Both in Australia and in Thailand, steer clear of exchanging currency at the airport. A captive market means that rates are often worse in the airport than in city centres.
Buying Thai Baht before your trip
If you want to set your travel budget in advance, you may prefer to buy your THB before you leave home. Here are a few options you might consider.
Using a travel card
Order a travel card online or in a store, depending on the provider you pick, and top up in either AUD or THB before you travel. A travel card can be convenient and secure, although some fees may apply when you transact. Just tap to pay in stores, and take out cash as and when you need it, rather than carrying all your travel money with you on departure.
Check out Wise as a travel card you can use to hold and exchange THB with low fees and the mid-market rate – or try Revolut as a convenient card you can top up in AUD and use in Thailand easily.
Online
This is a convenient way to buy currency but you need some time. You can choose where to pick the order up from, and in some instances can get home delivery. When you order with Travelex, you can choose to order cash, a prepaid Travelex Money Card or both!
Collect at a Travelex store or airport
You can pay by Bpay, card or PayID
Online rates can be better than in-store rates
Pick up at a broad selection of locations including airports
Click here to see the full list of cards and how they compare
Money Changers
Going to a money exchange office can be a quick way to get your hands on foreign currency cash. Exchange rates and fees do vary widely, so you'll need to shop around. Watch out in particular for exchange services which state there's no commission, as the costs may simply be added into the exchange rate being used instead.
Find some of the best currency exchange options by location, here.
Bank
Some banks offer currency exchange, but it's not as common as you might think, as so many people have moved over to card usage overseas. Major banks like ANZ and Westpac, for example, no longer sell or buy foreign cash. Instead, they refer customers to their prepaid travel card services, or suggest you use your credit or debit card to pay when abroad.
Airport
Yes, you can buy currency at the airport. But that doesn't mean you should. While it's convenient, it's also very expensive. If you have run out of time before your trip, you might find you get a better rate and lower overall costs if you make an ATM withdrawal on arrival in Thailand instead.
How to exchange currency in Thailand
If you decide to buy your currency when you get to Thailand, the first thing you'll need to do is make sure you have Australian dollars in cash. This way you can exchange it when you get there.
Similar to in Australia, it's best to avoid buying currency at the airport or your hotel, and better to head to a busier area where competition can push prices down. You'll find currency exchange offices in all major Thai cities and resorts, both in central districts and in areas where there are lots of tourists.
What is the currency of Thailand?
Let's walk through the cash notes and coins you'll find in circulation in Thailand so you're prepared.
Denominations of Baht
Whether you change money in advance, on arrival, or simply use your card to pay when you're in Thailand, you'll soon become familiar with the notes and coins you're handling.
Notes
Thai Baht notes are frequently used in ฿20, ฿50, ฿100, ฿500, and ฿1,000 denominations.
Coins
Each Thai Baht is sub divided into 100 Satang. The coins you'll commonly see in circulation in Thailand include ฿1, ฿2, ฿5 and ฿10, plus 25 and 50 Satang. Smaller coins are also legal tender, but they're seldom seen.
How much does a trip to Thailand cost?
Thailand is a dream tourist destination, with a great range of activities and options, whether you're looking to party, kick back on the beach, shop, see wildlife, or absorb the culture. The sheer breadth available means there's something for every budget too. Here's a brief outline of the typical costs to help you plan.
Bear in mind, costs vary based on where you're headed. We've used Bangkok as our example – one of the more costly destinations in Thailand.
Visa cost: Visa not usually required for short tourist visits – double check the details based on your specific circumstances
Transport in Thailand: Local bus or train journeys are around 2 AUD
Taxi: Around 2 AUD per kilometre
Car hire: from around 30 AUD/day
Room at a hotel: Very varied based on hotel class
Dinner at a mid- range restaurant: 2 people can eat a 3 course meal for 45 AUD or less
Read 8 travel traps to avoid if you're heading to Thailand
Track AUD-THB exchange rate
Before you travel to Thailand it's worth getting to know the exchange rates you can expect when you're there. While rates move around all the time, the mid-market exchange rate for your currency pair is always a good place to start. It's the rate that banks and currency exchange services get when they buy and sell currencies on global exchanges, so a good benchmark.
Get the Currency Shop's exchange rate tracker so you can keep an eye on mid-market AUD/THB rates and make your money work for you in Thailand.