The Best Ways to Take Travel Money to Hong Kong
What is the Best Currency for Hong Kong ?
The best currency to use in Hong Kong is the Hong Kong dollar (HK$). It is the official currency,
Planning an exciting holiday to Hong Kong?
Currency needs to be on your to do list. Here are some general information about the Hong Kong dollar and some tips and tricks to get the best deal on your conversion from AUD to HKD.

Online
This is a convenient way to buy currency but you need some time. You can choose where to pick the order up from, and in some instances can get home delivery. When you order with Travelex, you can choose to order cash, a prepaid Travelex Money Card or both!
Home or Office Delivery
You can pay by Bpay or bank transfer
It takes up to 7 days depending on your location
Choose your cash denominations like small, medium, large or mixed
Money Changers
This might be the best way to get currency quickly. You will find them in major shopping centres and towns. The exchange rates could be better in your CBD than what you'd find further out. So it can be worth going there if you're exchanging more than $2,000.
Find the best currency exchange in your states CBD here.

Bank
Most banks do exchange currency. The issue is that they often have high fees, and don't offer very good rates. It's always better to compare rates elsewhere before deciding, but as a standard rule it's best to avoid your bank. Especially for a popular currency like HKD.

Airport
Yes, you can buy currency at the airport. While it's convenient, it's also very expensive. If you have run out of time before your trip, it can be better to buy currency when you get to Hong Kong, or use your Aussie debit card instead.
How to buy Hong Kong dollars in Hong Kong
If you decide to buy your currency when you get to Hong Kong, the first thing you'll need to do is make sure you have Australian dollars in cash. This way you can exchange it when you get there.
Similar to Australia, you may want to avoid buying currency at the airport and the bank, and better to do it in one of the major city centres.
You can use this link to find Travelex stores in Hong Kong.
Currency Exchange in Hong Kong
There are many money changers in Hong Kong including King Chi and UAE.
King Chi
113 Johnston Rd, Wan Chai, Hong Kong
Loong Wan Building, 8 North Point Rd, North Point, Hong Kong
Tsim Sha Tsui Centre, 66 Mody Rd, Tsim Sha Tsui, Hong Kong
UAE
Tsim Sha Tsui, Hankow Rd, 5-15號, Hankow Centre, 310
Shop 104,1/F, WorldWide House, 19 Des Voeux Road, Central, Hong Kong
What Hong Kong notes and coins look like
Notes
The notes are structured in the same way Australian ones are. The notes themselves are designed differently, but they are a similar type. Hong Kong dollars are made up of:
$20, $50, $100, $500, $1,000
Coins
A Hong Kong dollar can be divided into 100. Coins in Hong Kong are called cents. They have the following coins:
10c, 20c, 50c
They also have coin equivalents for:
$1, $2, $5 and $10
Are AUD or USD accepted in Hong Kong ?
No they are not. The official currency is Hong Kong dollars and it is best to exchange your dollars online or in person before you leave. The exception is in Macau where USD is accepted in the casinos.
Is it cheaper to convert currency in Australia or Hong Kong?
Exchange rates change frequently, and every provider offers different rates. This makes it hard to say what the cheapest way and place to exchange currency is.
When you're travelling to a place like Hong Kong you can often get good exchange rates when you arrive because Australian travellers go there frequently. This means money exchangers in Hong Kong are happy to trade between AUD and HKD.
Just steer clear of exchanging currency at the airport. On both ends, the rates will be much worse there than in the city centres.
To find the best way to buy HKD, you can read our guide here.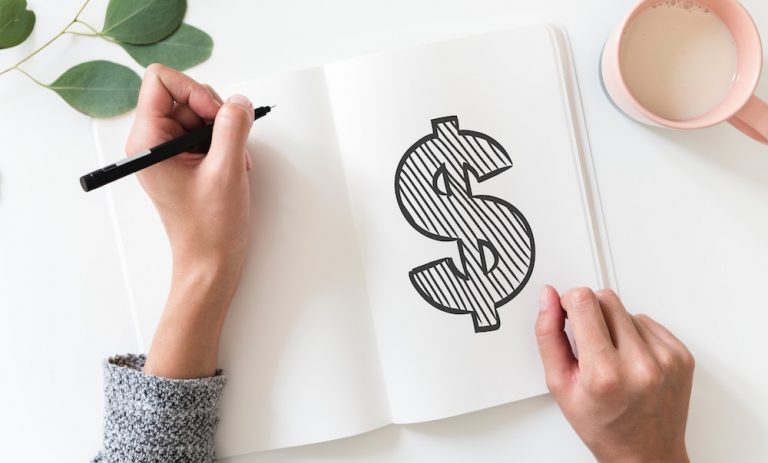 The 3 Best Travel Cards For Aussies to Use in Hong Kong
It can be tricky working out which is the best travel card to use in Hong Kong.
The fact is, the best one for you will really depend on what you need from the card you're using.
We've listed what we think are three of the best prepaid travel cards you can use while you're in Hong Kong.
What are different types of travel cards?
They can be either prepaid, debit or credit cards designed specially for using overseas. You can use travel cards to make purchases online, in stores and to withdraw money at ATMs. There are 3 popular types:
Prepaid Travel Cards
Travel Debit Cards
Travel Credit Cards
Let's have a look at each one.
For prepaid cards, you're able to load the card with a set amount of money in the currencies you need. Ideally you do this before your trip, but often you can reload them as well.
Most prepaid travel cards allow for multiple currencies to be loaded onto the card. So it's important to know what currency you'll be using on your travels. Airlines also offer prepaid cards so the money you spend can earn you reward points.
With prepaid travel cards you need to be careful, as they can have numerous fees and charges which can make it more expensive than other options. But if you're organised and travelling to multiple cities a prepaid travel card is a good option.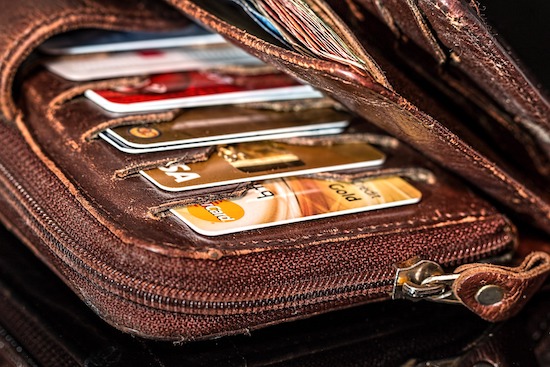 Revolut is our best value prepaid travel card.
With this card:
No purchase fee, load fee, reload fee, exchange rate margin or minimum balance requirements
Unlike other Travel Cards, its free and easy to use the balance of your currency or convert it back to AUD
The exchange rates are unbeatable. They use the same rate you see on XE or Google with no hidden mark-up
It's not all good news though
For the free Standard account, there is a 2% ATM withdrawal fee when you withdraw over $350 during a month
The premium account costs $10.99 a month, which can really add up if you are not using it often
Click here to see the full list of cards and how Revolut compares
Very easy to use app
Free to set up
No hidden fees or exchange rate mark-ups (except on weekends)
You can use it to transfer money to a bank account overseas
Additional fees for using the card on a weekend
2% ATM fee once you withdraw more than $350 in any 30 day period
3-4 business days before you receive your card
Ongoing subscription fee for Premium and Metal cards
Debit Cards offer the convenience of a credit card, but work differently. They draw money directly from your bank account when you make a purchase. It is designed for everyday money transactions and means that you're not accumulating debt.
A debit card could make you stick to your travel budget, because you can't overdraw money from your account. And for daily purchases, we think a debit card can help you stick to your travel budget, because you can't overdraw money from your account.
Generally, we recommend having a combination of a travel debit and travel credit card for safety, flexibility and convenience on your trip.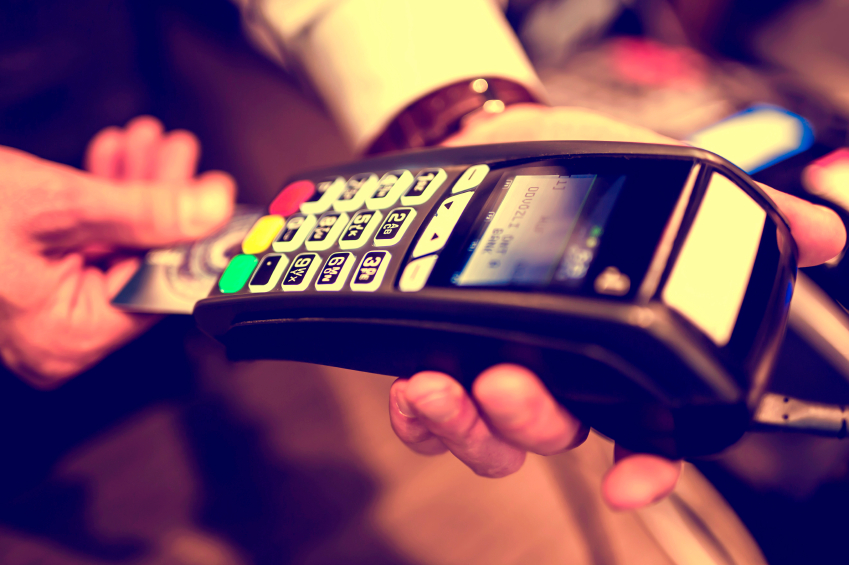 Best Travel Debit Card: Wise debit Mastercard®
Wise is our best value travel debit card.
With this card:
It's very easy to set up and order
You can receive foreign currency into a free multi-currency account linked to the card
You can transfer money to a bank account overseas
It's not all good news though
There is a 2% ATM withdrawal fee when you withdraw over $350 during a month
It takes 7-14 days for delivery
Click here to see the full list of cards and how Wise compares
No annual fee, hidden transaction fees, exchange rate markups
No minimum balance requirements
Allows you to make payments and withdrawals wherever you are in the world in over 40 currencies
Local bank account details in Australia (AUD), the UK (GBP), the USA (USD), Europe (EUR), Canada (CAD) and New Zealand (NZD)
Currently available in the US, UK, Europe, Australia, Canada, Singapore, Japan and New Zealand
It takes 7-14 business days to receive the card
Can't always access local technical support depending on where you are
Free cash withdrawals limited to under $350 every 30 days
Credit cards have obviously been around for a long time. But now there are specialised travel credit cards. Generally, these cards give you longer to pay back what you've spent but the interest rates after this time can be quite high.
The main advantage with credit cards are the reward points you get in return for your customer loyalty when you spend. But it only works if you pay off the balance in full each month.
Credit cards are great to use for car hire, restaurants and accommodation - larger expenses that are easier for you to pay back over time. Some services only take credit cards to hold purchases so they can definitely be handy while you're travelling.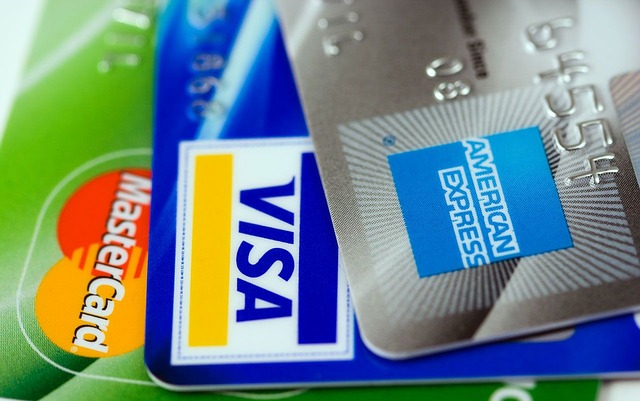 Best Travel Credit Card: 28 Degrees Platinum Mastercard
28 Degrees is our best value travel credit card.
The 28 Degrees Platinum Mastercard is our best value travel credit card. With this card:
There are no annual fees
No overseas purchase fee or currency conversion fee
You get 55 days interest free on purchases
Access to free 24/7 concierge service
Emergency card replacement worldwide
The 28 Degrees Platinum Mastercard has additional benefits including shoppers and repayments benefits cover.
Can have 9 additional cardholders
No overseas purchase fee, or currency conversion fee
No foreign transaction fee
Free Replacement Card
High interest rates after the initial 55 days
Minimum credit limit is $6,000
No introductory offers or rewards
How Much Things Cost in Hong Kong
Hong Kong is a popular destination for Australians. And with the weather, food, activities and shopping - it's not surprising. Travelling somewhere new for the first time can make budgeting a bit difficult. But it becomes easier to plan your holiday once you know how much things cost in Hong Kong.
To give you a better idea of how much everything is going to cost, we've listed some essential things you might need on your holiday like accomodation, transport, food and more.
All the prices we've quoted in this article are in Australian dollars but you can visit our currency converter to find out what the exchange rate is between the AUD and HKD.
Before you head to Hong Kong, learn about:
Is it expensive to visit Hong Kong?
How much you need to bring to Hong Kong?
How much it costs to fly from Australia?
The cost of food
Buses and trains
Tours in Hong Kong
Hiring a Car
Accomodation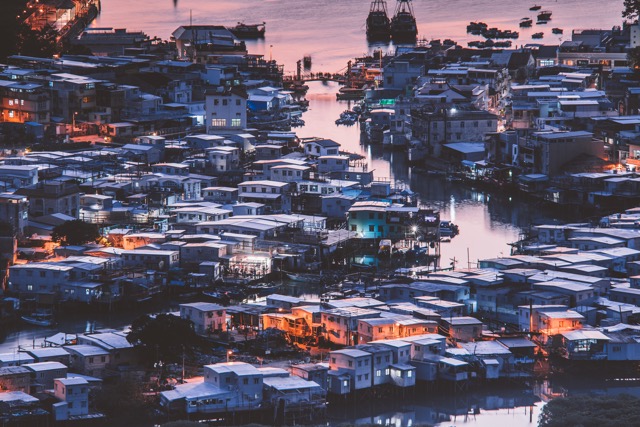 Is it expensive to visit to Hong Kong ?
When it comes to travelling in Hong Kong, there is a big difference between there and Australia. Let's have a look at the cost difference between some food and activities in Hong Kong and Australia:
Australia vs Hong Kong
In this table, we have a comparison of some things you might do in Hong Kong. The prices are approximate, and can change between different cities in Hong Kong.
| | | |
| --- | --- | --- |
| Expense | Cost in Australia | Cost in Hong Kong |
| Cappuccino | $4AUD | $6.5AUD |
| 1 full month of public transport (MyKi) | $145AUD for a MyKi Pass | $90AUD |
| Full priced Movie ticket | $20AUD | $20AUD |
| 1 full month Gym membership | $65AUD | $120AUD |
| A bottle of beer | $5.5AUD | $2.5AUD |
How much do you need to bring to Hong Kong ?
The answer to this question really depends on the type of holiday you're planning. Will you be backpacking and staying in hostels? Will you be living it up at a fancy hotel? If you want to do it on a budget, you easily can or you can splurge and go on a luxury holiday.
Hong Kong can be a slightly more expensive country to visit, compared with other Asian destinations. Having said this, there are ways you can cut costs if you need to.
Here we have listed an estimate of what you'd need, per person, per day depending on your holiday.
Budget holiday: $150AUD
Middle of the range holiday:  $150 - $500AUD
Luxury holiday: At least $500AUD
How much does food cost in Hong Kong?
Food is a pretty important part of a holiday, and a great way to get to know a country. Especially somewhere like Hong Kong where there is delicious food to try on every corner. In Hong Kong, you can really decide how much you want to spend on food everyday. You could get by on as little as $30AUD or if you're fine dining you could spend a lot more! Below we've listed some general prices for eating and drinking out, and the cost of some other bits and bobs.
Eating out:
Breakfast: $5 - $10 AUD
Lunch: $10 - $30 AUD
Dinner: $10 - $45AUD
Drinks:
Coffee: $6.50AUD
Beer: $2.50AUD+
Glass of wine: $10AUD+
Some other examples:
Big Mac meal: $6.5AUD
Bottle of Wine: $30AUD+
Bottled water: $1.5AUD
Cocktails: $12AUD+
Food tour: From $35AUD
How much does it cost to fly from Australia to Hong Kong?
Like flying anywhere in the world, flights between Australia and Hong Kong can change depending the time of year. Having said this, there are often sales that can get you there quite cheaply.
The flight prices also depend on where in Australia you're flying from but from most capital cities you can easily get a direct flight.
Generally the average cost of a return flight to Hong Kong International Airport from Melbourne or Sydney will cost you about $500 - $1,200AUD.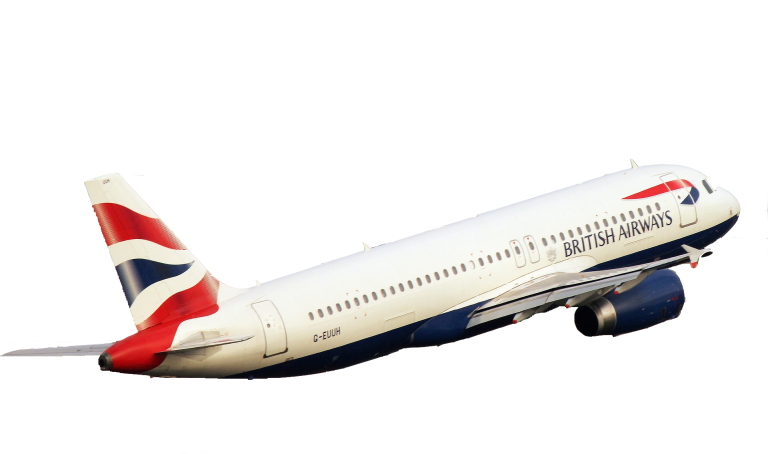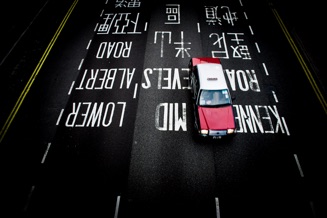 A great way to get around Hong Kong is by using the Mass Transit Railway  (MTR) System. It transports 4 million people daily. It is quick, safe and clean. Best to buy an Octopus card, its a prepaid debit card system that operates on the MTR, Star Ferry, 7-11's, McDonalds and Peak Tram. A great option for tourists is the On-Loan Octopus, which requires a $50HKD refundable deposit and can be purchased at all MTR stations including the Airport Express station.
In Hong Kong Taxi's are a bargain compared to other major cities. They are safe, reliable and well-regulated. It is run by the government. There are 3 different colour codes for the taxis, red with silver roofs are Urban Taxis allowed to travel anywhere except Lantau, green with white tops are New Territories taxis and blue taxis are for Lantau only.
There are 5 companies that run the extensive bus system in Hong Kong. Final destinations are shown on the front of the buses both in English and Chinese. They are self-service ticketing and change is not given so best to carry an Octopus card.
The cross-harbour Star Ferry service is a fun and fast way to get around. There are 2 types of tickets, upper and lower deck, the upper deck being more expensive providing a stunning view of the city.
Utilising tours is a great way to meet other travellers and learn about the area you're in. If you're looking to have a completely guided tour, you could consider looking into companies like Intrepid or Wendy Wu. But even on a smaller scale, you can often find guided tours to different parts of the country which can usually be organised through your hotel or hostel. These may set you back a small fee to cover the cost.
Viator is a great website to get information about tours you can do throughout Hong Kong.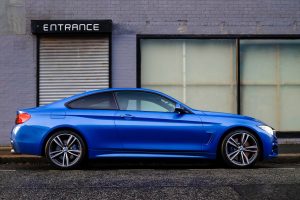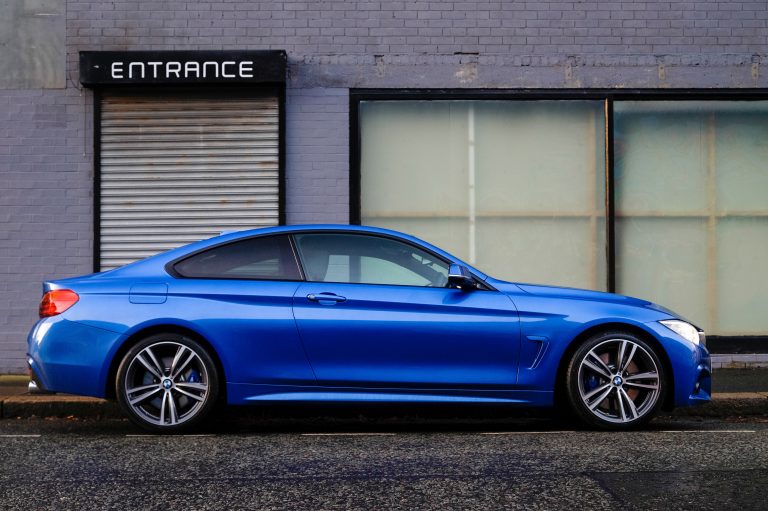 You can hire a car in Hong Kong.
Although, with the exceptional public transport you may not feel the need to. The traffic can also be a little chaotic in some parts of the country. In order to drive there you will need to obtain an International Drivers Permit (IDP) which you can do in Australia. Remember that if you're hiring a car and you're under 25, it is usually more expensive than it is for older drivers.
Price of a Rental Car in Hong Kong, per Week:
Budget: $500-600AUD per week for a budget car that will comfortably fit two people and luggage
Mid-range: $800-1000AUD for a mid-range car that will easily fit four people and luggage
High-end:  From $1100AUD+ for a high end car such as a convertible, large SUV or luxury vehicle
Rental Car Companies
You can somewhat be flexible about how much you spend on accomodation when you get to Hong Kong. If you're keeping it low key and don't want to spend much, there are hostels, or you could live it up! Below are some rough guides to how much you can expect to pay.
Accomodation on a budget, like hostels cost about $50 to $150AUD a night.
Mid-range accomodation like a double room in a 3 star hotel will probably cost between $150 and $400AUD a night.
A double luxury hotel room will cost from $400AUD up to as much as you're willing to spend per night.
Using the following sites will give you an even better idea of how much the accomodation you're after will cost you.
Tipping is not customary in Hong Kong. However, you may find that you want to tip and at some places you might find there is a service charge added to your invoice. Below we've listed some things you should keep in mind about tipping in Hong Kong:
Restaurants/Bars: These will normally add 10% to your bill and an additional 5-10% will be appreciated in cash for the wait staff
Taxi/Cab: While a tip is not expected, rounding up your fare to the closest $5 is appreciated
Hotels: An exception where tipping is expected, $10-20 HKD per maid, bell-boy or concierge