Working with Dropshipping Suppliers
One of the best ways to find dropshipping suppliers is to search through online marketplaces. Here's a guide to using some of the biggest supplier marketplaces.
As mentioned previously in Chapter 3, one of the best ways to find dropshipping suppliers is to search through online marketplaces and portals that bring many of these suppliers together into one place.
Before we get into it, remember:
Not every supplier listed on these marketplaces will be a dropshipper — some will require you to purchase and store products, others may only ship to specific types of customers.
The rules of each marketplace and supplier will vary — it's important to read the fine print.
Due diligence is vital — you need to know exactly what you're getting into, so ensure you carry out full due diligence on any supplier.
The more research, the better — you're making a big commitment, make sure you've chosen the best supplier you can.
1. Alibaba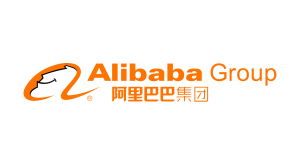 Alibaba is one of the biggest marketplaces for manufacturers, suppliers, importers, exporters, and dropshippers in the world.
Alibaba mainly features suppliers from China and Asia, but have suppliers from around the world.
They have a vast number of suppliers on their platform and manage around $300 billion USD in commerce activities every year. They cover twelve sectors and thousands of industries, with hundreds of thousands of suppliers and millions of products.
Finding Suppliers and Products on Alibaba
Searching for a dropshipping supplier for your product is easy, just follow these steps:
Go to Alibaba.com
In the search box enter "dropshipper" and the name of the product you're after.
Click "Search."
A list of dropshippers and contact details will be displayed.
You can contact dropshippers through Alibaba to get pricing information.
You can also chat with dropshippers in real time or leave an offline message by using Alibaba's instant messenger tool, TradeManager.
2. Worldwide Brands Worldwide Brands


Established in 1999, Worldwide Brands is one of the oldest online supplier directories. They provide a comprehensive directory of certified wholesalers and manufacturers who can dropship on your behalf.
A complete directory of certified wholesalers and dropshippers.
They list top-level suppliers and dropshipping companies, not middlemen, meaning you get the best deals.
They certify the best manufacturers, dropshippers, light bulk wholesalers, and volume distributors.
Their directory contains wholesaler suppliers used by big retail chains like Best Buy, JCPenney, and Nordstrom.
Scam protection so you only work with legitimate, recognised suppliers and you can protect your business reputation.
Access to millions of products across dozens of different sectors and thousands of industries.
There's a one-time fee of $299 USD for lifetime access to their directory.
3. Salehoo


Salehoo is a comprehensive online supplier marketplace providing dropshippers and wholesalers around the world. They provide access to over 8,000 suppliers selling over 1.5 million products.
Comprehensive tools to find the most profitable items to sell.
Additional research for niches on Amazon and eBay where you can make the most profit.
A directory of verified, legitimate, low-cost wholesalers and suppliers.
Advanced filters so you can find exactly the type of supplier you need.
Some suppliers provide special offers and deals for Salehoo members.
Dropshipping suppliers around the world who provide international shipping options.
"Smart Seller" training to give new business owners the right skills for success in dropshipping and online retail.
An annual cost of $67 for access to the online directory, research tools, and training materials.
4. Doba
Doba is a specialised dropshipping supplier marketplace and complete technology platform. Although they don't feature as many suppliers, the ones they do list are of a very high quality. They provide a comprehensive supplier and dropshipping solution to make dropshipping much easier to manage.
Many suppliers provide a very large and diverse range of products.
Two million products available through the directory.
Advanced search and filter capabilities to help you locate suppliers and products.
Produce custom lists of items that you can upload and integrate into many ecommerce platforms.
Complete integration with many popular estore and ecommerce solutions.
Doba is a comprehensive platform for managing orders and suppliers in one place.
Get custom alerts when suppliers are low on inventory.
"Elite Seller" report highlighting trends and top selling products across the marketplace.
Supplier scorecards for each supplier so you can see how they score against various criteria including fulfillment rates, average processing time, ship times, and cost.
Deals for Dobba customers including discounted items and special offers.
Curated product lists of high-demand and high-profit items.
A monthly cost of $29 to $249 depending on the features you need.
5. Wholesale Central


Wholesale Central is a "Business to Business (B2B)" online supplier directory. They provide access to over half a million products across over a thousand suppliers.
Over 50 sectors and hundreds of industries are supported with extensive numbers of suppliers and products.
They simply provide a link to the websites of suppliers where you can carry out your own research and contact the suppliers directly.
There is no cost to access and use the directory.
They provide powerful sourcing tools to help resellers find thousands of prescreened wholesalers, importers, distributors, dropshippers, and manufacturers.
They personally review and screen each and every company that is listed to confirm that they are true wholesalers.
These are the main directories for wholesale and dropshipping suppliers. There's no one, perfect solution to find the right supplier for your business, so these directories are a great place to start.
You may have heard of dropshipping through eBay, Amazon, Rakuten, Groupon, or other websites. In these cases, this means selling on those websites (rather than sourcing products from them.) When it comes to selling your dropshipping products, you've got plenty of choice, and that's what we'll focus on next.
Advantages
Speed — setting up a store is fast and easy.
Marketing — huge brand recognition and access to their existing customer base.
Disadvantages
Not customisable — it's difficult, if not impossible, to give your store its own brand, look, and feel.
Commissions — all of the online marketplaces will charge fees and commissions for you to sell items through their services.
Competition — enormous competition from other stores on the marketplace.
Other content — it's not normally possible to create non-store content like blogs or articles.
What You Will Find in the Next Guide…
Setting Up Your Dropshipping Store
Setup Your Own Store Using a Web Building Framework
Using an Online Web Building Service
Using a Specialised Ecommerce Platform
Building Your Store in an Existing Ecommerce Marketplace
Ecommerce Marketplaces — Options for Opening an Ecommerce Store on Amazon, eBay, Rakuten and more
Other Ecommerce Marketplace Store Providers
The Ultimate Beginner's Guide to Dropshipping: Chapter list