How to Open a Bank Account Online in the UK from Australia
If you're moving to the UK, or even just thinking about it, banking is important. It can be a tricky process for foreigners opening a bank account in the UK so it's important to know all of your options.
As an Australian resident, it is very difficult to open a bank account with a British bank from Australia. We will show you how to make the process easier.  Once a UK bank account is set up you can transfer money, make payments, use a debit card and take advantage of other financial services. In this article we discuss the following: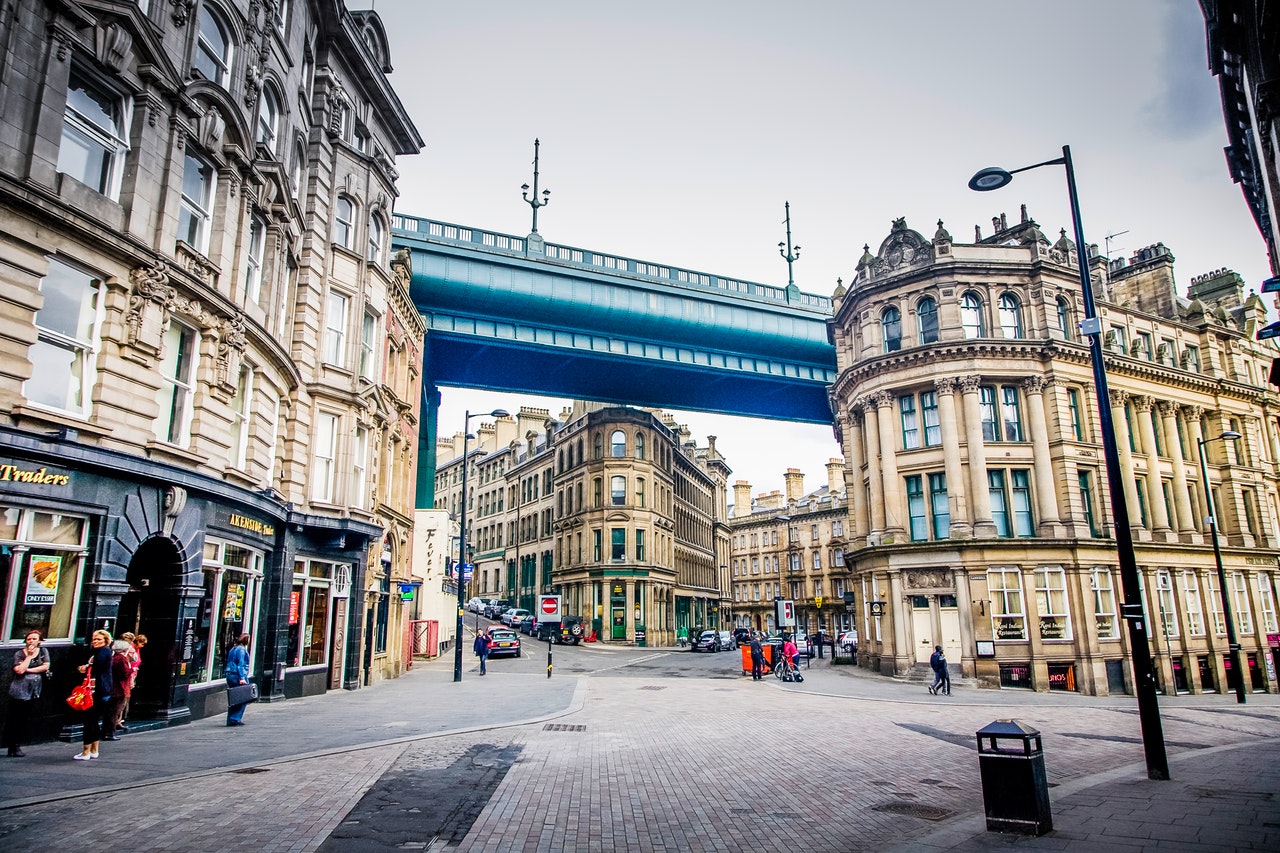 Opening an international account online in the UK from Australia
Our first option is opening an international UK bank account. These are specialised accounts offered by the big banks. Often, you can open these types of accounts online from Australia. They can be good because you can apply even if you do not have a UK address yet. The downside is that these accounts usually require you to make a large initial deposit, that you must maintain.  There are sometimes monthly fees as well, and a certain amount you must deposit into the account each month.
So, yes, they can be a good option if you can meet those requirements. Just make sure you're aware of all terms and conditions before you sign up.
How to open a bank account online in the UK from Australia with HSBC Bank
The first UK bank we'll discuss is HSBC. Now, this bank only allows you to open an international account if you are already a customer with them, and to do that, you need to be located in the UK. This combination isn't ideal, so it could be unlikely that this is the right option for you. In addition to this, if you pay tax outside the EU (which you likely do if you live in Australia), you can only open an account by visiting an HSBC UK branch. This means you can't open the account online, which is frustrating and inconvenient.
For these reasons, we don't recommend HSBC UK for your UK bank account. Opening it will be difficult, you can't do it online and there isn't a way to do it before you arrive. Find out more about  HSBC International Accounts here.
Aside from their international accounts, HSBC also have normal GBP accounts you can use for everyday banking. If you are just looking for a UK currency account with HSBC, you can apply here. Although remember it can be difficult before you are in the UK.  Once you are in the UK, you can apply for an HSBC account online.
How to open a bank account online in the UK from Australia with Barclays Bank
The second bank we'll look at is Barclays Bank. They provide several options for people relocating to the UK. This comes with a bit of a catch though; you need a high deposit amount to open the account online from Australia. If that suits you, here is what you will need to apply:
Proof of primary ID, such as a Passport.
Proof of secondary ID, with proof of overseas address. This needs to be certified by a notary.
You must deposit and maintain a balance of at least £100,000, have an income of $250,000AUD or assets of AUD$2,500,000AUD.
You can start your account application with Barclays by calling them on +44 (0)1624 684316.
Unfortunately, the high minimum balance and deposit amounts make it quite difficult for most Australians to open a Barclays account before moving to the UK. Having said that, if you would like to make an application you can find full details in the Barclays International Account application guide.
It can be a little bit easier once you have arrived in the UK. Once you have arrived, you can apply for a Barclays account online.
How to open a bank account online in the UK from Australia with Lloyds Bank
Our third UK bank is Lloyds. Lloyds bank does not typically allow you to open an account from Australia. Like the other accounts we looked at, they require a very high income and initial deposit. If you did wish to do so, you need to meet the following criteria:
Have a gross annual income of £100,000 or more.
Deposit £100,000 in your Lloyds account within a month of opening it.
Understand that there is a monthly fee of £7.50.
These very high requirements mean we wouldn't suggest opening an account online with Lloyds Bank before you leave Australia. However, if you can meet these criteria, you can apply here.
Alternatively, it does become easier to open an account with Lloyds in the UK, once you are there. If you're already in the UK, you can apply for a current account with Lloyds bank here.
How to open a bank account online in the UK from Australia with NatWest
The final bank that has international account options is NatWest. Unfortunately, you will run into similar problems opening an account with NatWest from Australia. They also have a very high initial deposit amount, at a high minimum amount that must be maintained at all times. NatWest's international website provides very little information on opening an account from overseas. However they do stipulate the following conditions:
They request a minimum balance of £100,000 is maintained at all times, or
That you have a minimum salary of £75,000 that is paid into the account.
If you will be meeting these requirements, you can open an account with NatWest once you are in the UK.
Tips for opening an account online in the UK from Australia
Now, if you're opening the account before you get to the UK there are a couple of issues you might run into. Usually the above documents need to have a UK address on them to be accepted. Which could be a challenge if you haven't arrived in the UK yet. Here are a few ideas to get around this so that you can successfully apply for an account online in the UK:
Before you leave Australia ask your bank to change your address to your UK one, then get a bank statement.
If you will be studying in the UK and know what your address will be, find out if your university can send you a letter confirming the address.
If you will be in the UK to work, see if your employer will send you a letter or employment contract with your new address.
Finally, if you have a National Insurance number (similar to the Australian Tax File Number), you may be able to use this to confirm your address.
All of this can be a bit of a hassle. Most of the time, and for most Australians, it is easier to open an account when you get to the UK. You can learn about banks, ATMs and currency exchange in UK here. That way you're covered while you organise your account.
What you will get with a UK bank account
The UK banks provide you with several services once you have opened an account. Once you have opened an account with a UK bank, there are a number of products and services you will have access to. These can change depending on the bank, but generally you receive;
A bank account that you can access online and use to make or receive payments and setup direct debits.
A debit card for making payments directly from your bank account.
Access to a nationwide network of ATMs.
Specialised accounts for both students and businesses.
Alternatives - the Wise account
There is an easier way you should consider. Wise released the multi-currency account in Australia in 2017. It allows you to have your own local bank account in the UK. It is significantly quicker than setting up an account online with an Australian bank. Finally it gives you access to GBP when first arriving and setting up in the UK.
To read our full review of the Wise Account, click here or watch the following video.
Learn More About the Wise Account
Revolut account
Revolut multi-currency accounts have been available to personal customers in UK and Australia since 2015.
3 different personal Revolut account plans are available:
The Standard plan is free from monthly fees.
Plus for GBP2.99/month
Premium for GBP6.99/month
Metal for GBP12.99/month. Paid plans allow you to access additional features and benefits including fee free ATM withdrawals, preferential customer service, premium physical cards and disposable virtual cards. Revolut business accounts, and junior accounts for children are also available.
With Revolut you can hold 27 currencies in the same account and manage your money using an app. Revolut users can send money internationally using the mid-market exchange rate, with fees payable at weekends, on certain currencies. Sending between Revolut accounts is instant. There are also handy budgeting features to help you save, a reward and cashback program, and options to buy, sell and trade crypto currencies and commodities.
Learn More About the Revolut Account
Arriving in the UK and opening an account
If you decide to open your account once you arrive in the UK, there are a number of documents you may need. This is because you will need to prove your identity, name, and address. Most banks will accept the following options:
Passport.
Driver's license.
Rent agreement or mortgage statement.
Recent utility bill (within the last three months).
Bank or credit card statement.
Payslip from your employer.
Summary
It's important to find an account in the UK that best suits your needs. When it comes to transferring money from your bank account to your new UK bank account, remember that using a money transfer service is usually a cheaper way to go. To compare your options you can head to our money transfer comparison table where you can find the best rates and fees for your transfer.