How to Open a Bank Account in the US from Australia
Find out how to open a bank account in the US from Australia fuss-free with this straightforward and easy-to-follow guide.
Are you moving to the US and finding opening a bank account is difficult? You are not alone and we can help. As an Australian resident, it is very hard to open a bank account with a US bank from Australia. Most US banks require you to open an account in person which isn't ideal if you're here. In our hassle free guide we will show you: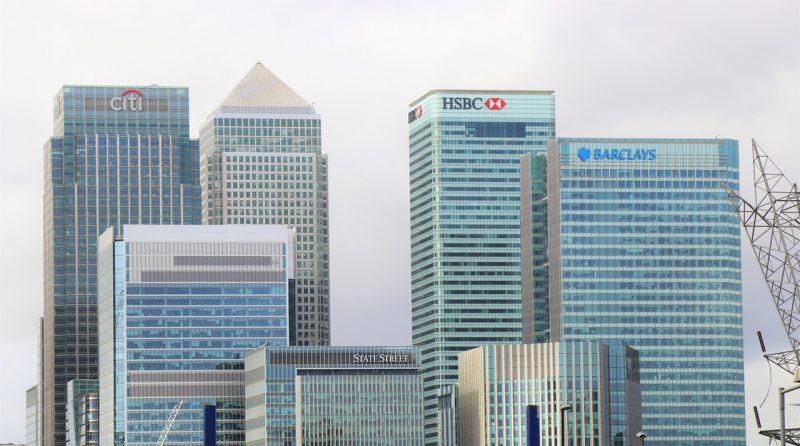 How to open a US bank account online from Australia
Before you leave Australia, go to your bank and ask them to change your address to your US one. Then get a bank statement.
If you will be studying in the US and know what your address will be, find out if your university can send you a letter confirming the address.
If you will be in the US to work, see if your employer will send you a letter or employment contract with your new address.
Having said this, majority of the time it will be easier to open a US bank account once you have arrived there. You can read our article about banks, ATMs and currency exchange in the US here. It has information that will help you get through until your US bank account is set up.
Documents you will need when arriving in the US and opening an account online
If you arrive in the US before opening an account, you will need several documents to prove your identity, name, and address. Most banks will accept the following:
Passport
Driver's license
Social security number
Rent agreement or mortgage statement
Recent utility bill from the last three months
Bank or credit card statement
Payslip from your employer
Rules and regulations also vary from state to state, so it's important that you contact the individual bank you're using, in the state you're moving to.
The Alternatives - The Wise Account
As the initial deposit for an international bank account can be high, there is an alternative online account you should consider the Wise multi-currency account. It's been in operation within Australia since 2017. It essentially allows you to have your own local bank account. It is also significantly easier than setting up an account online bank in the US. Finally is enables to access to USD in the first few weeks of starting your new life in the US.
To read our full review of the Wise Account, click here or watch the video below.
Learn More About the Wise Account
Revolut Account
Revolut multi-currency accounts have been available to personal customers in UK since 2015 and in US since 2020.
3 different personal Revolut account plans are available:
The Standard plan is free from monthly fees.
Premium for USD9.99/month
Metal for USD16.99/month. Paid plans allow you to access additional features and benefits including fee free ATM withdrawals, preferential customer service, premium physical cards and disposable virtual cards. Revolut business accounts, and junior accounts for children are also available.
With Revolut you can hold 27 currencies in the same account and manage your money using an app. Revolut users can send money internationally using the mid-market exchange rate, with fees payable at weekends, on certain currencies. Sending between Revolut accounts is instant. There are also handy budgeting features to help you save, a reward and cashback program.
Learn More About the Revolut Account
Opening an international account online in the US from Australia
These are offered by the big banks for foreigners opening an account from overseas. You can sometimes open these from Australia, even if you do not have a US address. There are two downsides to these types of accounts.  You generally have to make a large initial deposit and maintain a large minimum balance. They often charge monthly fees too. You may also have to pay a certain amount into the account on a monthly basis.
Citibank
The second bank we're going to discuss is Citibank. This bank has more options for foreigners. Depending on the circumstances, Citibank may allow you to open an international bank account. The catch is that you are expected to maintain a balance of $150,000 or face a $100 a month service fee. Ouch!
Such a high initial deposit amount makes it difficult for most Australian's opening an account before they get to the US. But you can also open a normal US dollar account when you arrive there. When you are in the US, you can apply for a Citibank account online or go into one of their branches. To be eligible, you must have;
A US address.
A social security number.
A driver's license or state issued ID.
Wells Fargo Bank
The first major US bank we'll look at is Wells Fargo. Unfortunately, Wells Fargo does not allow you to open an account from outside the US. They do not provide international accounts either. Which doesn't sound helpful but they can help you once you get there. Once you have arrived in the US, you can open an account online with Wells Fargo here or pop into one of their branches.
Bank of America
Our third contender is the Bank of America. Like Wells Fargo, Bank of America does not allow you to open an account from outside the US. Unfortunately, they do not provide international accounts either.
But it's not all bad news! Once you have arrived in the US, you can open an account with Bank of America online or by going into one of their branches. You refer to this link to find out more about the requirements to do this. Usually, you will already need to be settled so that you can provide your US address.
JP Morgan Chase
JP Morgan Chase does provide international bank accounts, but on their website there is limited information on what you will need to open one. As with other international accounts, it is extremely likely you will have to deposit a large amount of money and maintain a high balance. Contacting JP Morgan Chase directly will be the best way to find out if they can service your individual needs.
As well as this, you can open an account with JP Morgan Chase online or in a branch once you have arrived in the US.
What you will get with a US bank account
The US banks provide you with several services once you have opened an account;
A bank account that you can access online and use to make or receive payments and setup direct debits
A debit card for making payments directly from your bank account
Access to a nationwide network of ATMs
Specialised accounts for both students and businesses
You can open a bank account in the US as an Australian. You can do it online. We have given the information you need to open a bank account in the US to make the process easier. In addition we have detailed what is available with the 4 major banks in the US.
It's important to find an account that best suits your needs. Do you need to open an account before you leave? Will a stop gap suffice? Do you need an international bank account?
Finally when it comes to transferring money from your bank account to your new bank account, remember that using a money transfer service is usually the cheapest way to go. To compare your options you can head to our money transfer comparison table where you can find the best rates and fees for your transfer