8 Travel Traps to Avoid If You're Heading to Singapore
Travelling to a foreign country can be full of hidden traps when it comes to money. So we've put together our top travel money tips for Singapore so that you can avoid them, and save some money along the way!
Read the rest of this article to find out the traps that you must avoid when travelling to Singapore
1. Not taking a prepaid card
Our first point is an important one. Using a prepaid card in Singapore is a great way to avoid the fees and costly exchange rates that often come with ordinary debit and credit cards, not to mention the theft risk of carrying around large amounts of cash.
The Wise card can be a good choice for a prepaid travel card for Singapore. You get the market exchange rate, low fees and you'll only spend what you put on there.
2. Exchanging money at the Airport
Do not exchange currency at the airport. This goes for before you get on the plane in Australia and when you land in Singapore. The rates are awful and the fees are high. You are much better off withdrawing cash from an ATM or going to a money exchange shop in a major city that you visit.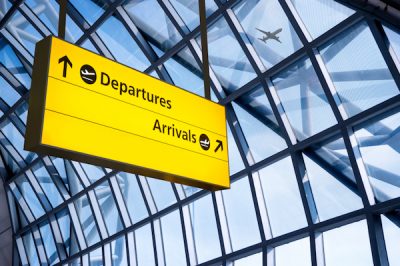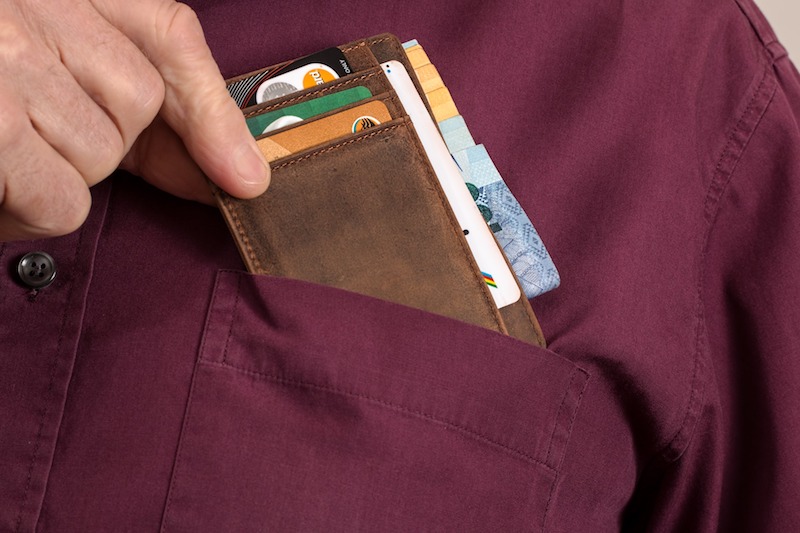 3. Not having different payment methods
Card is becoming more and more accepted in Singapore. But having said this, there may be times when you will almost definitely need some cash. Having a combination of payment methods such as cash, debit card and credit card means you're covering all bases. As an extra tip, keep your money in different places. If the worst happens and you don't have access to some of your things it will put your mind at ease to know you still have money.
4. Paying in Australian dollars when using your card.
Sometimes when you make a purchase Internationally with your Australian debit or credit card, you will be asked if you want to make the payment in your currency, or the local currency. It is almost always better to pay in the local currency than it is to pay in AUD. The exchange rates are generally awful otherwise.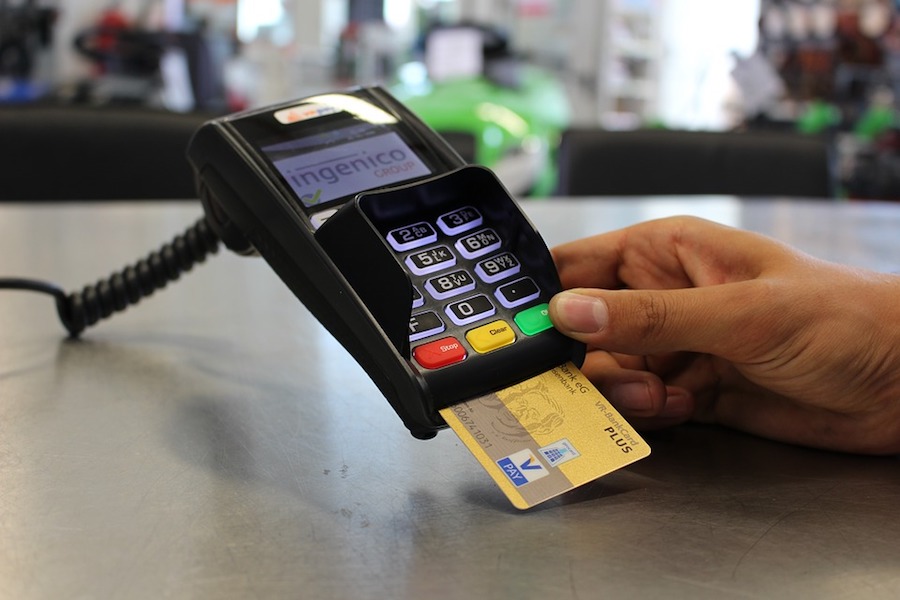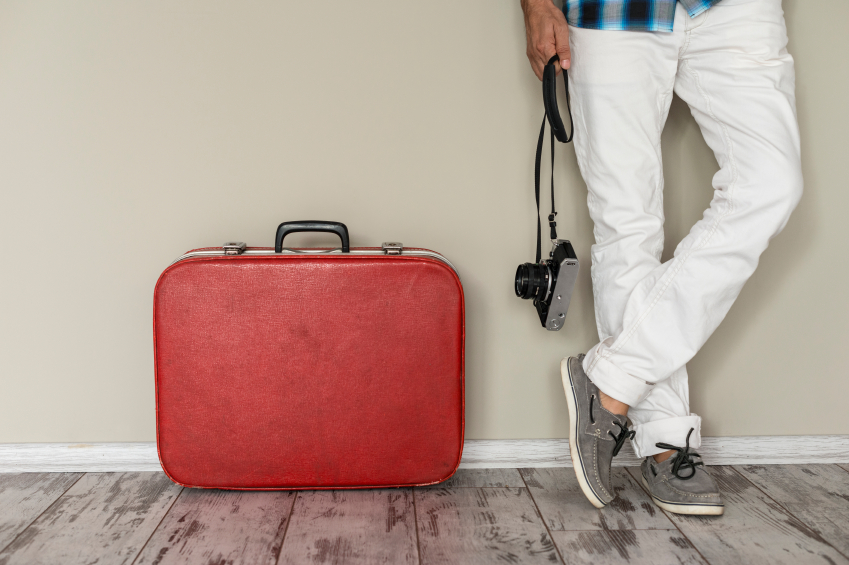 5. Forgetting to book luggage when you book your flight
Don't get caught out. If you're booking a flight, it can be tempting to save money by not booking any checked luggage. This can be a saving at the time, but it's much more expensive to buy luggage when you're checking in. Even if you're a light traveller, at least consider booking it for your flight home. This way you're covered in case you stock up on souvenirs and shopping.
6. Making too many ATM withdrawals
While it could be better to withdraw money from an ATM than it is to exchange money at the airport, or your hotel you still want to be careful. If you do decide to do this, just try to plan in advance. Because you will almost definitely need to make a withdrawal at some point during your stay in Singapore, try and withdraw more money, less often. Fees will almost always be a set amount, so lessening the amount of times you're doing it can definitely help you save.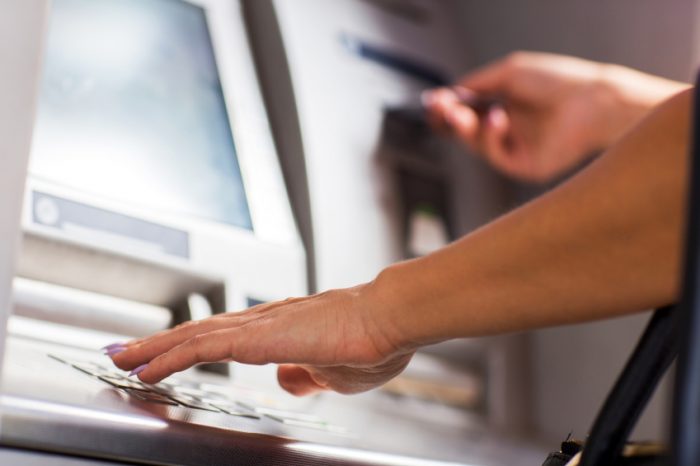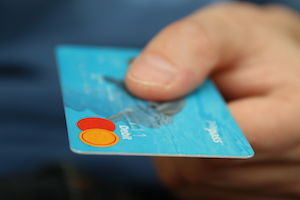 7. Not checking terms and conditions of travel cards
If you're worried about carrying cash, you may be tempted to buy a prepaid currency card. If you do this, just make yourself aware of all the fees and charges involved. Often they are advertised as free but can be expensive to reload and withdraw cash with. You can read more about the best cards to take to Singapore here.
8. Keeping too much cash on you
Our final tip is to safe guard you and those you are travelling with. If you choose to travel with cash, try to split up where you're keeping it. If you're keeping thousands of Singapore Dollars in your wallet, you're opening yourself to being left in a sticky situation if you lose it or it gets stolen. By keeping some cash on you, and maybe some in your luggage or in the safe at your hotel you will have a back up if the worst happens. But like we said in tip 2, it's best to have a few payment methods on you when you're travelling.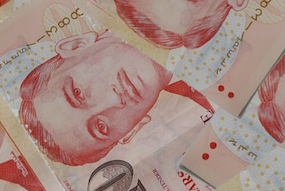 Where to get Singapore currency from?
Singapore is a fantastic tourist destination, but it's not cheap. You'll need to plan your travel budget well in advance, including figuring out ways to spend in Singapore dollars conveniently and without extra costs.
Here are some of the key ways to get Singapore currency:
Open a multi-currency account with a online provider like Wise or Revolut and add money in AUD to convert over to SGD for spending while you're away

Get a travel card from a provider like Wise or Revolut which can convert your AUD funds to SGD at the point of purchase without foreign transaction fees

Order Singapore dollars in cash before you travel or get it at the airport - this can be a pricey option, so do make sure you weigh up the costs and rates available before you commit

Carry AUD in cash and exchange in currency exchange shops which are in key locations in the city's business and tourist areas

Buy SGD from your bank in cash - if this service is supported
There are different ways to pay for your trip to Singapore - which can all involve their own fees, and which may net you a better or worse exchange rate depending on which you pick. 
Generally, Singapore is pretty cashless - most retailers and restaurants, and even many small food stores at hawker centers, will take a card payment. There are also ATMs everywhere if you decide you really need cash - making spending with a travel card a smart option for many people. Read a comprehensive guide on currency in Singapore.
What other travel money traps to avoid in Singapore?
Generally, Singapore is very safe. There's very little crime even in tourist areas, so just applying normal common sense is pretty much all you need to keep out of trouble. Aside from normal pointers like watching your bags in crowded areas, there are just a couple of other common problems tourists tend to run into:
Taxi touts
Taxis aren't allowed to tout for business, so if you see cars looking for passengers - particularly around late night venues and bar areas like Clarke Quay, avoid them. There are legal taxi ranks dotted around the city - or, even better, download an app like Grab or Gojek for private hire cars which are usually cheaper than taxis, and very reliable.
Hidden restaurant and hawker food costs
All restaurants charge GST at 8%, and it's normal to also find a 10% service charge. This is usually explained on the menu - but often in very small print which can make it a surprise to newcomers. It's also very common for places selling items like steaks and seafood, which are bought and sold by weight, to advertise a price per 100g rather than by item. If your Newton Food Center lobster looks too cheap to believe, or if a steak place seems to have a great bargain on offer, check - you could end up paying far more than you expect if you don't get the end price straightened out before you eat! 
Singapore prices
Singapore is notoriously pretty expensive, although there are plenty of great places you can visit for free, including Gardens by the Bay and the Botanic Gardens. Restaurants are also often expensive in tourist and central areas - but food in hawker centers is cheap, tasty, safe and gives a bit more of an insight into local life. Here are a few things to think about when setting your Singapore budget.
How much does a trip to Singapore cost from Australia
You can fly to Singapore from many Australian airports, and on a good selection of both budget and higher end airlines. Flight prices vary quite widely, so shopping around is a smart move. At the time of writing (July 2023), Skyscanner website found the cheapest flights offered were in August and September, starting from around 470 AUD per person. Prices do jump up significantly to over 700 AUD per person in December as a result of seasonal demand.
Accommodation
There's a pretty good range of accommodation available in Singapore, including budget hotels and hostels, particularly in popular tourist areas like Chinatown. If you're looking for a very central area in the business district or marina, you'll find great 4 star hotels starting at around 300 AUD per room per night, with the same hotel class in a slightly less peak location such as the Singapore river area, coming in at about 200 AUD per night.
Restaurant prices in Singapore
Singaporeans live to eat, so cuisine is likely to be a big part of your visit. While hawker centers are a great place to get a feel for some of the different local foods available, picking out a couple of restaurants is also a good idea. Prices vary widely, but Numbeo, which aggregates live cost of living data, suggests you'll find an average 3 course meal in a mid range restaurant, for 2, at about 110 AUD.
For more information about Singapore prices read this guide on how much things cost in Singapore.
FAQ - travel money traps to avoid in Singapore
What is the safest way to take money to Singapore?
To avoid carrying too much cash, and to cut out the costs of foreign transaction fees, using a travel money card from a digital provider like Wise or Revolut can be a good choice. Your account won't be linked to your everyday AUD account, which boosts security, and you'll often find you can get mid-market exchange rates and low overall fees, too.
Should I exchange money before I travel to Singapore?
Cash isn't the most popular means of payment in Singapore, so changing over AUD to SGD in advance isn't really necessary. One good option is to get a multi-currency account which you can top up in AUD, and use this for spending and withdrawals in Singapore. If you'd prefer to switch money over in advance, you can do this within the account and then spend with no extra fees on arrival. There are plenty of ATMs at the airport if you need cash immediately for a taxi, too.
Is it better to use cash or card in Singapore?
Card is very commonly accepted in Singapore, with contactless or mobile payments available in most locations, including for transport. If you're in a smaller store or a hawker, some merchants may prefer a mobile wallet, like Grab Pay, or cash - but ATMs are available pretty much everywhere if you do run into a situation where your card can't be used directly. 
Need to know more about travelling to Singapore?