We know how much choice there is for international money transfers, and it's important that you find the right one. Affordability, simplicity and one that suits the circumstances behind your transfer. Choosing such a provider can feel overwhelming, particularly if you don't know where to start. To help you, we've put you in the right starting place and put together a simple, jargon-free comparative article of the most major names in the money transfer industry.
This article will cover:
General summary of OFX
General summary of Azimo
Available currencies to transfer
Exchange rates and fees
Payment methods/Types of payments
Time to transfer
Pros and Cons
Summary of OFX
Where did it first start?
OFX is an Australian-based money transfer provider that was established in 1998 by Matthew Gilmour.

Over the 19 years, it's grown to be a global competitor with offices in Sydney, London, San Francisco, Hong Kong, and Auckland. In addition to this, OFX has transferred roughly $100 billion since its establishment, with around 2 million website users and 3000 transfers being made daily.
How does it work?
OFX, like many other providers, buys their currency in bulk at a wholesale rate. What this means is that OFX can offer more savings to customers because it doesn't need to add such a margin on the mid-market rate, as banks do. To give you some perspective of the difference here, OFX is reported to take roughly a 0.3% margin profit, whereby in comparison, banks will usually take a 4% margin profit.
OFX markets itself as an easy, simple and fast transfer service that teams itself with great savings. It requires a registration and for you to provide how much you'll be sending, and who you'll be sending it to. It then works out the exchange rate and fee and you can lock in your transfer there and then.
For a step by step guide to using OFX, click here.
Security of OFX
OFX is regulated by the Australian Securities and Investments Commission (ASIC) and is able to safely transfer your money using Macquarie Bank's global risk management policies. It has a low-risk business model and state-of-the-art website security measures in place including minimum 2048 bit Secure Sockets Layer (SSL) certificates for protective encryption of your transfer.
---
Fee Free Offer
OFX is a trusted partner of The Currency Shop. OFX customers using this link through The Currency Shop will not incur a transfer fee for their international money transfers, regardless of the size of the transaction.
Minimum transfer $250. Please note that the receiving bank or intermediary bank may charge fees on transactions.
---
Summary of Azimo
Where did it first start?
Azimo Money Transfers began in 2012 after the London Olympics by Michael Kent and Marta Krupinska.

They wanted to provide a service that would enable people to transfer money faster, safer and easier than other providers on the market. They marketed themselves as having a strong focus on the 'remittances' market, with an aim to help migrants send money back home to support their families.
Azimo has headquarters in London and offices in Krakow. Although it has a very strong European presence, it has not yet branched into any other global area, meaning unfortunately that you cannot send from currencies such as AUD or NZD.
With this in mind however, Azimo has been busy in the last year by attempting their first expansion into Asia. Watch this space for now – Azimo is the new-kid-on-the-block and although it has a lot of catch-up to play, we think Azimo may have it in them to rival some of the big competitors.
How does it work?
Firstly, it is worth noting that although Azimo cannot send from a lot of currencies, it does support a huge network of currencies, allowing people to transfer to a whopping 190 countries. This is a lot higher than the average amoun. This is particularly important to note if you are looking to transfer in a currency that perhaps isn't considered mainstream.
Azimo has a strong focus on its app and technological presence, a lot like OFX. Azimo organises conventional, cheap and hassle-free transfers worldwide that you can organise to a bank in another country, or a cash pick-up of which they have over 280,000 locations worldwide. (Note, then the US has no option for a cash pick-up so please research what countries are available before transferring).
You will need to register online and provide basic details
Enter the amount and currency you wish to transfer
How the money will be received i.e. bank, cash pick-up
Destination you are sending the money to
Recipient details
How you are paying
You will then be able to lock in your exchange rate, review the fees and the amount that will reach the recipient.
Available currencies to transfer
All money transfer companies will offer you the ability to transfer in any main currency, such as GBP, AUD or USD. If you think you might need a company that allows you to transfer in a less popular currency, then you will need to do your research.
OFX
OFX can transfer in 55 currencies, including the following: AED, CAD, CHF, EUR, GBP, HKD, JPY, MXN, NZD, SGD, THB, USD, ZAR.
For more information on all the currencies, click here.
Azimo
Can transfer to 190 currencies, including the following: EUR, GBP, USD, AUD, NZD, JPY, HKD, VND, IDR, INR, CAD, CNY, ZAR, ISK.
Note however that Azimo only sends from the following currencies: GBP, EUR, CHF, NOK, DKK, SEK.
For more information on all the currencies, click here.
Minimum and Maximum amounts to transfer
| | | |
| --- | --- | --- |
| | OFX | Azimo |
| Minimum | $250 | £5 |
| Maximum | Nil. | Nil. |
Exchange rates and fees
If you're thinking of transferring money internationally, then it is really important that you are aware of everything involved cost-wise in your transfer.
Firstly, exchange rates will be the be-all or end-all of your transfer, particularly if you are transferring large amounts of money.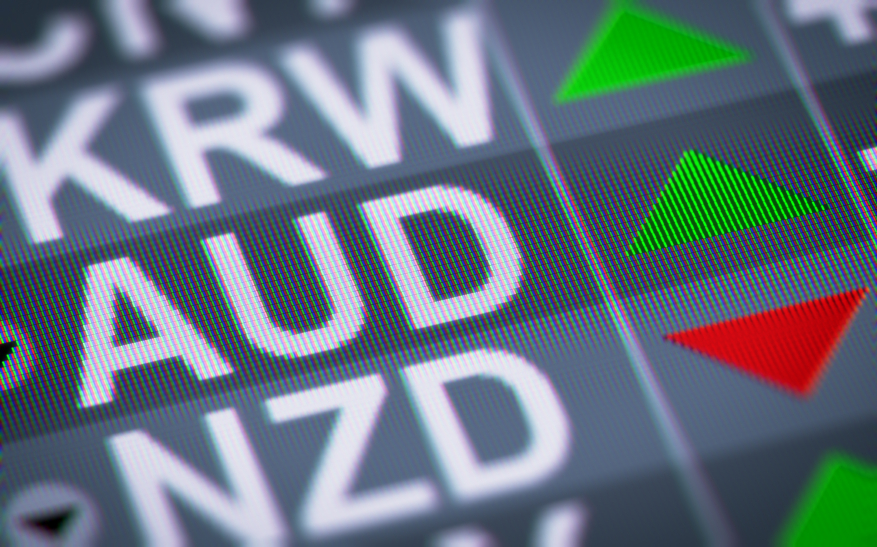 The way exchange rates are offered is that providers and banks will add a mark-up of their choice onto the mid-market rate. This is the one you get from Google or xe.com, the mark up is called the margin. This is where they take their profit from, and you consequently get less for your money.
The idea is that providers will add less of a mark-up than banks, so you will get more for your money when you go through a money transfer provider, like OFX or Azimo.
A lot of providers will also charge either a fixed fee that will be waived or reduced over a certain amount, or charge a fee that a reflects a number of factors in your transfer. These could include how much you're sending, the currency you're sending in or where you are sending it to.
To help you be aware of both the costs involved and the exchange rate, we've put together a table below showing you what you'd get in return for a transfer based on $1000 AUD-USD, to show you who is cheaper.
All information was obtained March 2017, and is subject to change based on the financial market.
| | | | | |
| --- | --- | --- | --- | --- |
| | Start | Fees | Exchange Rate | Total (USD) |
| OFX | $1000AUD | $15 | 0.7547 | $754.570 |
| Azimo | $1000AUD | N/A | N/A | N/A |
*Azimo, unfortunately, does not send from Australia, but only from GBP, DKK, NOK, SEK, and CHF.
If sending from the above currencies to Australia is what you wish to do, then we have put together an additional comparison table for you to see the rates based on £1000 GBP-AUD.
| | | | | |
| --- | --- | --- | --- | --- |
| | Start | Fees | Exchange Rate | Total |
| OFX | £1000 GBP | £7 | 0.1635 | $1635.59 |
| Azimo | £1000 GBP | £12 | 0.1613 | $1613.40 |
What does the above tell you?
In this case, Azimo offers quite a bit less than OFX based on their exchange rate and charging almost double the fees OFX do. So OFX wins!
Payment methods and types of payment
Based on the type of transfer that you are wanting to make, you might benefit from a range of payment methods to choose from.
We've put together a table below showing the types of payments both providers offer.
| | |
| --- | --- |
| OFX | Azimo |
| Single transfer | Bank transfer |
| Recurring transfers | Cash pick-up |
| Buy now, transfer later | Mobile money |
| Target rate | Mobile air-time |
| FX option | |
Time of Transfer
Sometimes time can govern a lot of things in our lives, including our international money transfers. If you need your payment to reach your recipient sooner rather than later, then your research will depend on the time it takes. In general, there isn't a huge amount of difference between providers.
The time taken to complete your transfer will depend on the country you are sending the money to, and the cut-off times you choose to transfer your money on a particular day.
OFX will transfer your money in 1-3 business days.
Azimo will transfer your money in 1-3 business days.
Pros and Cons of OFX and Azimo
As with everything, each provider will have its benefits and negatives. We've put together a table of pros and cons for both below:
OFX
Azimo
Pros
Cons
Pros
Cons
Very easy website with easily accessible information
Transaction fee applies (although waived after $10,000)
Easy to use, award winning app
Transaction fee applies
Offers an app for all smartphones
No cash pick-ups
Wide range of supported currencies
Not a very strong global or Australian presence, more European based
Competitive exchange rates
Not as many supported currencies
Availability to use cash pick-up service at 280,000 locations worldwide
Not all transfert options are available to all countries
Headquarters based in Sydney
You can't send from many currencies, including AUD.
There can be a number of reasons for transferring money abroad. Whether it be to transfer money back to family, to pay bills or mortgage payments on an overseas residence, or perhaps transferring larger amounts of money from a property you have recently bought or sold. It's always imperative that you are aware of the exchange rate you'll get and fees involved.
If it's larger payments, then the exchange rate can mean the difference of hundreds of AUD. If you would like to speak to one of our friendly, professional advisors, contact us on 1800 004 930.
---
Recommended For You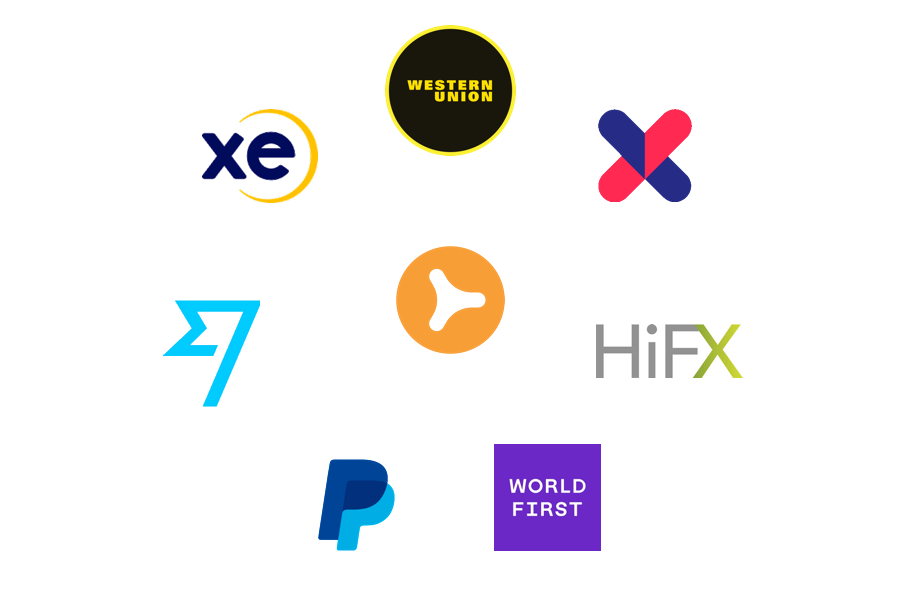 Find your lowest cost option. Compare Australian banks and money transfer specialists in terms of transfer times, exchange rates and fees.
---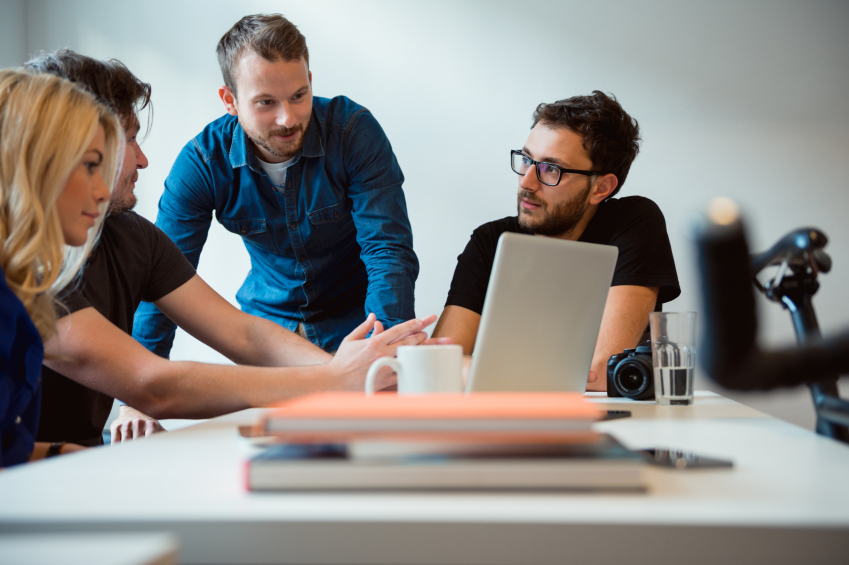 If you are looking for options other than OFX, we've put this guide together to help you make an informed decision.
---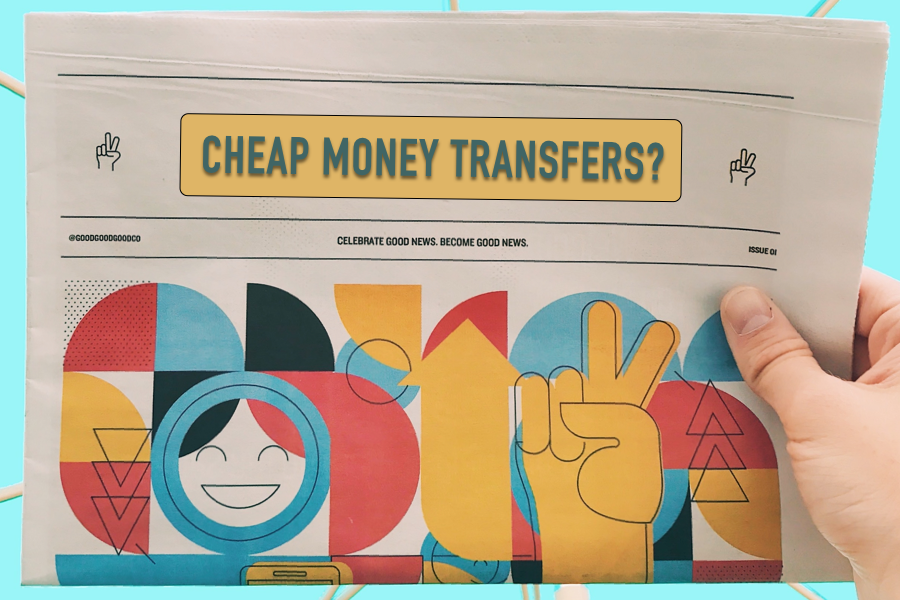 Using a bank is one of the easiest ways of sending money overseas but it is also the most costly. Here are 5 cheaper alternatives…
---