How to Transfer Money Overseas from your Australian Bank Account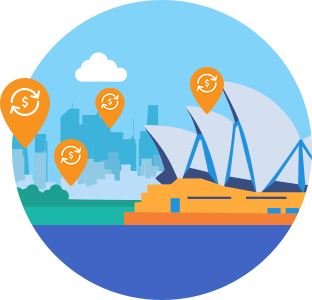 Transferring money overseas from your Australian bank account is simple once you know how to do it, but you might be short on time to figure it out. Not to worry, we've put together this step-by-step guide to show you what you need to do. This includes registering your details (you'll only need to do this once), providing details of the money transfer, and the final payment.
Transfer money overseas from Australia in 3 easy steps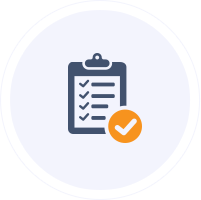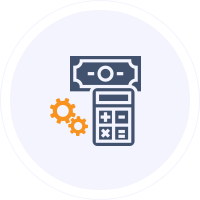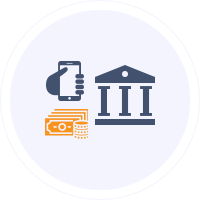 How to transfer money overseas using ANZ, NAB, CBA, Westpac or any money transfer service (well almost)
Every bank and money transfer service is different. There are a variety of ways to send money for international transfers and money transfer companies have a mixture of payment systems and payment types.
That's why we've put together these detailed step-by-step guides on how to transfer money overseas from Australia using the following popular companies:
How do I complete an international money transfer online?
Making an international money transfer using your app is just as easy as going online and using your laptop.
First step is for you to visit the provider's website. You can do this from our comparison tool or the links in this article. Almost all of the providers have dedicated apps available for both Apple and Android devices. 
Here are the key steps to making an international money transfer using digital means. 
Visit the provider's website or download their smartphone app.

Set up an account with the provider.

Create a transfer to the recipient.

Pay for the transfer and w

ait for your money to be converted and sent overseas.
Learn more about the best ways to transfer money overseas.
What is a wire transfer (telegraphic transfer) and how does it work?
A wire transfer is where you transfer money electronically, typically between financial institutions like banks or credit unions.
Wire transfers generally take one to three business days, and they are safe and secure. For international telegraphic transfers, you will need the relevant details of the recipient's account information, like a SWIFT or IBAN.
Some banks do charge a fee to send or receive money using a wire transfer, so if you're using this to send money overseas or fund a currency exchange, make sure you know how much you'll pay.
Learn more about wire transfers and how they work.
How much money can you transfer overseas from Australia?
The amount you can send varies by provider. For example, WorldFirst have a $250 minimum transfer, as does OFX and TorFX. In comparison, HiFX has a $50 minimum amount.
When you compare using our comparison table, we'll show you what providers are available for the amount you're sending.
It's also important to note that Australian laws and legislation will track some transfers. AUSTRAC (Australian Transaction Reports and Analysis Centre) collects data on all cash transfers that exceed $10,000. This is to help prevent money laundering or terrorism.
Learn more about how much you can send overseas.
How do I transfer money overseas using my post office?
Australia Post lets you easily send money overseas. The transfers are actually handled by Western Union and WU will determine the fees you pay and the exchange rates you get.
You can send money online or at an Australia Post location. You'll need:
SWIFT code of the bank you are sending the money to
Learn more about using the Post Office to transfer money abroad.
Can I send money overseas using a credit card?
Yes, you can send money overseas using your credit card, but it can get very expensive. There are several reasons for this:
Your credit card provider will probably see this as a "cash advance" and will likely charge a higher interest rate from the moment you fund the transfer
You will probably pay more in fees to the money transfer provider
Using a credit card may make the exchange rate you get slightly worse
You could pay for your transfer by using your bank account, an electronic funds transfer or a debit card. The fees are lower and your money will go further.
Learn more about paying for a money transfer using a credit card.
Will I get taxed for sending money abroad?
You won't generally get taxed by the Australian government for money you send out of the country. You may get taxed on money you bring into the country, including:
After you become a resident of Australia, transferring money into your Australian bank account
Earning income from overseas sources while you're in Australia
Learn more about taxes you may pay when transferring money into or out of Australia.
Your currency knowledge centre
5 Cheaper Ways to Transfer Money Overseas
Using a bank is one of the easiest ways of transferring money overseas, but can also be the most costly. There are alternatives that can make the whole process cheaper.
International Money Transfer Comparison and Reviews
Find the best international money transfer exchange rates to send money overseas from Australia. Compare the rates and fees from leading banks and money transfer services.
The Best Way to Transfer Money May Not Be What You Think
Despite popular belief, banks aren't the best way to transfer money overseas from Australia. So, what is the cheapest, fastest, easiest and safest way?