Travelex Money Card Review Australia
The Travelex Travel Money Card replaces the pre-existing Multi-currency Cash Passport with enhanced features and benefits. Learn about the Travelex travel card in this review to help you decide whether this is the card for you.
What is the Travelex Travel Money Card?
The Travelex Travel Money Card is a prepaid Mastercard%C2%AE currency card, designed specially for your overseas adventures. It replaces the Multi-Currency Cash Passport, which is no longer available.
Travelex itself is owned by Finablr, a financial company that owns many well known brands like Remit2India and UAE Exchange.
The company listed on the London stock exchange in 2019 with an implied valuation of about 1.23 billion pounds, making it one of the largest foreign exchange businesses in the world.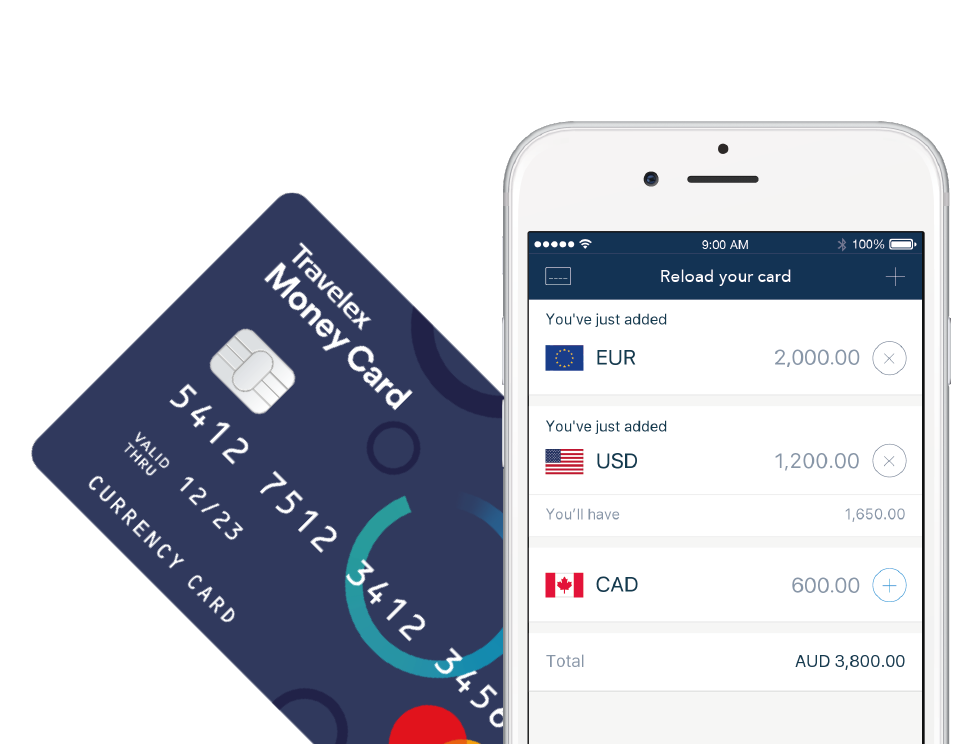 Pros and cons of the
Travelex Travel Money Card
Smartphone app and Free Wifi
$0 international ATM fees
Lock in exchange rates
Limited number of currencies
Expensive - high cross-currency conversion, extra initial loading, inactivity and closing fees
ATM fees in Australia
When to use (and avoid) the Travelex Money Card for your travels
We think the Travelex Money Card is ideal for an organised traveller going to popular holiday destinations like Europe or the US. It comes with free Wifi, which fantastic for you to keep in touch with family or friends. Travelex has better online rates than your bank so you can lock in a good initial loading rate and save. Plus they don't charge you ATM fees while you're overseas.
Unfortunately, all of these conveniences comes with a high price tag. If you're looking for cheaper travel money options, you can also try the Wise (formerly TransferWise) debit card or Revolut.
Best way to use the Travelex card
The best way to use this card is to take cash from ATMs, because your limit is $3,000 and there are no additional ATM fees. The limit for in-store purchases is only $350 per day, which isn't much.
We also think it's a good idea to get a spare card, kept securely and separately from your main card. This way if your card gets lost or stolen, you won't have the hassle of ordering and waiting for a new card.
Learn more about the Travelex Money Card
Benefits of the
Travelex Money Card

Security
Chip and PIN
24/7 Global Travel Assistance
Emergency card/cash available if stolen/lost

Convenience
Easy way to manage, spend and save on multiple currencies
No bank account required
Contactless payments

Savings
No international ATM fee
Lock in exchange rate by loading funds to foreign currencies and avoid fluctuations

Manage Your Money
Reload and manage your funds easily online
Redeem your unused funds easily on your return
How does a Travelex card work?
There are three main steps to setting up the travel money card with Travelex Australia, outlined below. You can also watch our video tutorial for a complete guide.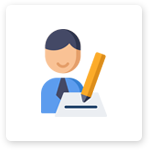 Step 1: Purchase Card
Order your Travelex Money Card online, over the phone or in your local Travelex store. Make an initial load amount of A$100 minimum. Get your travel card.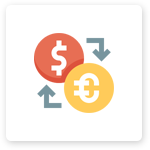 Step 2: Activate
Register your travel card details through the Travelex website or via the Travelex Money app and activate your card. You can manage your account online or through your app.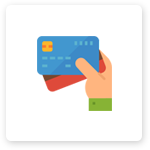 Step 3: Top-Up
Top up or reload money onto your travel card online, over the phone or via the Travelex Money app.
.
How much does the Travelex Money Card cost?
Travel money cards have multiple fees associated with them, which can make it difficult to compare.
For the Travelex Money Card, the initial load fee for Australian Dollars are the greater of 1.1% of the initial amount or A$15.00, but for loads or top-ups into all other currencies it's free. There is also a A$4.00 monthly inactivity fee.
Travelex provides a currency calculator on their website. However Travelex quotes the market rate, which is not necessarily the rate you will get when you load currencies on your card.
Travelex sets the exchange rate at the time you move your funds from one currency to another. If you don't have enough currency in your account and have made a purchase, Travelex will use the Mastercard%C2%AE exchange rate ("FX Rate") plus a margin of 5.95% of the transaction value to cover the cost.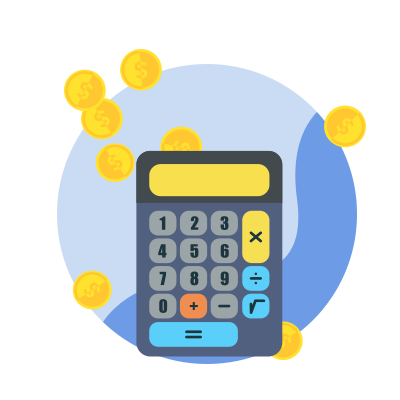 Fees
| Initial Load | Replacement Card | Reload Fee |
| --- | --- | --- |
| Greater of 1.1% initial load or $15.00 | Free | Free (booked via www.travelex.com.au);1% reload amount (not booked via www.travelex.com.au) |
| Foreign Currency Conversion* | Inactivity Fee | Card Termination |
| 5.95% of transaction value | $4.00 | $10.00 |
| Additional Card | International ATM/EFTPOS | Domestic ATM/EFTPOS |
| $5.00 | Free | 2.95% of amount withdrawn |
All prices are in AUD
*Foreign currency conversion is charged when you spend in a currency that is not loaded in the card
Limits
| ATM Withdrawal Limit (24 hours) | In-store Transaction Limit (24 hours) | EFTPOS Transaction Limit (24 hours) |
| --- | --- | --- |
| $3,000 | $350 | $15,000 |
| Minimum Load on Card | Maximum Load/Balance on Card | Maximum BPAY/Bank Transfer |
| $100 | $100,000 | $25,000 |
All prices are in AUD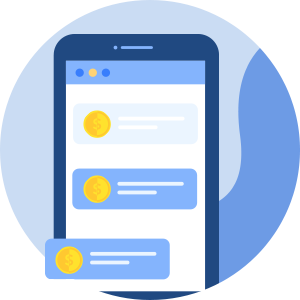 Does the Travelex Money Card have an App?
Yes. When you have an account with Travelex, you can top-up your card through their website, or through their iOS and Android apps. This means Travelex is available to both Apple and Android users.
Like their website, Travelex's Money Card app is very easy to use. Having the app makes loading currencies and taking out cash on the go when you're travelling much easier.
Travelex Customer Reviews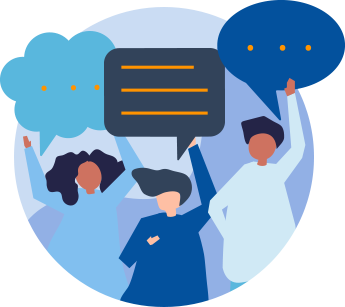 TrustPilot TrustScore: 8.9/10
On TrustPilot, Travelex have four stars and most customers think it's an "excellent company" to use. Generally customers speak favourably about their experiences with Travelex Australia as a whole.
However customers are more negative when it comes to reviewing Travelex's travel money card. A lot of customers complained about difficulty in using the app and issues with reloading money onto the travel card.
With too many negative user experience stories in online forums, we think a comparison with alternative travel cards for your situation is a good idea.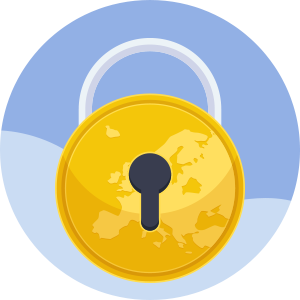 How do I get a Travelex card?
You can buy a Travelex Money Card from any Travelex store or online and can collect it from any Travelex store in Australia. In-store fees for the card are more expensive than buying online.
Where can I get a Travelex Money Card?
Travelex have plenty of stores all over Australia. They have 1,400 Bureau de Change outlets principally located in airports and tourist locations in over 100 airports, across 26 countries. You can pick up your Travelex Money Card instantly from any Travelex store.
Can I use my Travelex Money Card in Australia?
Yes, you can use your Travelex Money Card in Australia. However if you are withdrawing money from an Australian ATM you will be charged 2.95% of the total amount you are withdrawing.
What currencies can you load on your card?
Your Travelex Money Card can be loaded with Australian dollars, which is your default currency.
You can load up your card with 9 additional currencies, including US dollars (USD), Euro (EUR), Great British pounds (GBP), New Zealand dollars (NZD), Hong Kong dollars (HKD), Canadian dollars (CAD), Singapore dollars (SGD), Thai baht (THB) and Japanese yen (JPY).
Can I still use my Travelex Multi-Currency Cash Passport?
If you're an existing Cash Passport customer with Travelex, you can still use your card until the expiration date on the front of the card. Positively, you can also order and use a Travelex Money Card should you wish to do so. You can even transfer the balance from your existing Cash Passport to your new Travelex Money Card, in the same currencies and at no extra cost.
What happens if I lost my Travelex card?
If you lose or misplace your card you can contact 24/7 Global Assistance. Travelex quickly and securely provides you with emergency cash and a free replacement card.
Your currency knowledge centre
5 Cheaper Ways to Transfer Money Overseas
Using a bank is one of the easiest ways of transferring money overseas, but can also be the most costly. There are alternatives that can make the whole process cheaper.
International Money Transfer Comparison and Reviews
Find the best international money transfer exchange rates to send money overseas from Australia. Compare the rates and fees from leading banks and money transfer services.
5 Safe Alternatives to Wise
Wise (formerly known as TransferWise) is a transparent and easy-to-use money transfer option. But it can still be worth looking at Wise's competitors to see which is the best option for you.