Live AUD to INR Exchange Rates
Australian Dollar to Indian Rupee
High: 49.0173
Low: 48.8827
Average: 48.9452
Australian Dollar to Indian Rupee (AUD/INR) Exchange Rate Table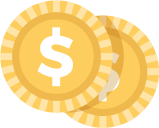 AUD to INR Exchange Rate Calculator
Major Bank Forecasts for 2019 Compared
The India Rupee has slumped 14% since the beginning of the year, while the Australian Dollar is 7% lower. As a result, the AUD INR exchange rate that is nearing 4-year highs.
So will this rising trend continue next year? According to major bank forecasts, the AUD INR might be slightly lower in 2019 compared to 2018. This article presents major bank outlooks for the AUD to INR and is updated regularly.
Compare the Best Money Transfer Rates to India from Australia
Where to buy Indian Rupee at a great exchange rate
Buying currency online can often be the best way to get your foreign currency, but it does take a few days. Heading into a money changer in the city is a better option for larger amounts over $5,000 or if you need to get it last minute.
Alternatively, you can take your Australian dollars with you and convert it overseas.
How to order foreign currency online
Like most things, you can buy Indian Rupee online. It's fairly easy and you can pick it up at the airport, a post office, or a store near you.
Our tips:
Pay by BPAY and avoid credit or debit card surcharges
Sometimes you can get a better rate if you order over $2,000
Check for any promo codes like this to improve your rate