The Latest 2020 Australian Dollar Forecasts from the Big 4 Banks
Forecasts for the Australian Dollar in 2020 from bank experts are revised throughout the year. This article looks at the different predictions and is updated regularly.
The Australian dollar is currently at about 72 cents (AUD to USD), after previously hitting over 18-year lows back in March.
So what's changed? Mostly the AUD is rising due to a falling US dollar.
The good news is the Australian government will extend it's stimulus spending into next year, which could help support the economy and the AUD. The bad news? It's likely Australia has already hit its first recession in over 30 years due to the coronavirus pandemic.
Right now, Westpac, NAB and CBA predict the AUD/USD to be around 0.7200 by the end of the year. ANZ expects it to be 0.7000.
How will coronavirus affect exchange rates?
Uncertainty from the coronavirus pandemic increases volatility in currency markets. Generally, safe-haven currencies like the USD, CHF and JPY will likely move higher. However, commodity currencies such as the AUD, NZD, CAD and ZAR exchange rates will likely fall. What's happening now is the USD is surprisingly falling. This could mean a number of things including that confidence may be returning for the global economic outlook.
However, rising coronavirus cases and a severe lock-down in Victoria could be a drag on Australia's economy, despite extended government stimulus.
Check today's Australian Dollar Exchange Rate: AUD Currency Converter and Graph
Be the first to know about great rates
Simply set up an alert for the currency and rate you want and we'll email you when it's time to buy. We track live rates of over 60 currencies to make sure you're the first to know.
Will the Aussie Dollar go up in 2020 compared to 2019?
Yes, if we agree with the major banks. The 'Big 4' banks repeatedly moved predictions lower in 2019, so who's not to say they won't do the reverse to their AUD/USD forecasts in 2020?
Let's examine the 4 most likely reasons the Aussie will remain supported at current forecast levels:
Coronavirus pandemic will impact Australia's tourism and education industry, but stimulus and control of the outbreak will improve
The US economy falters, US political risks rise, and they continue printing money to stimulate its economy, so the USD falls
The Australian economy doesn't falter as badly as expected and government has better control of the coronavirus pandemic supporting the AUD
China's economic growth improves, raising demand for our commodities (and our Aussie dollar)
Economic growth recovers slowly in most countries worldwide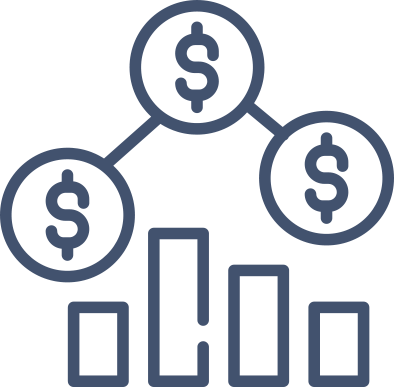 AUD long term prediction in 2021
We know what the banks are predicting for the AUDUSD in 2020, but what do they think will happen in 2021? It looks like the AUD trend is generally expected to rise.
For the latest look at these forecasts, read our Australian Dollar Forecasts for 2021.
Where to find the best AUDUSD cash rate
In Australia, the best cash rates are found in major cities. We regularly check the main money changers in each CBD to find out the best exchange rates in town.
Will coronavirus affect cash collection?
Supply of money might be impacted especially in Melbourne, Victoria. Make sure you seek out your money changer to make sure your currency is available ahead of time.
How to track down the best cash rate
You can either walk around to each money changer, try and call each one and check their rate or you can use our city and suburb guides:
Compare international money transfer exchange rates
General advice: The information on this site is of a general nature only. It does not take your specific needs or circumstances into consideration. You should look at your own personal situation and requirements before making any financial decisions.