4 Bank Forecasts for the AUD to JPY in 2021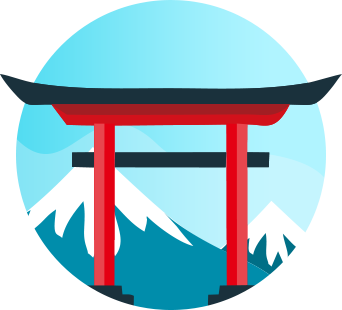 Similar to last year, 4 expert forecasts for the AUD to JPY from Australian Banks in 2021, have one thing in common - they are all higher than the exchange rate today.
This is even after strong gains in the Australian Dollar against the Japanese Yen in 2020.
A rising AUDJPY suggests banks are anticipating investors to be more positive about the state of the global economy in 2021.
Check today's AUD/JPY Forex Rate: Currency Converter and Graph
How will coronavirus affect global exchange rates?
Uncertainty from the coronavirus pandemic increases volatility in currency markets including the EUR and GBP. Generally, safe-haven currencies like the USD, CHF, and JPY will likely move higher. However, commodity currencies such as the AUD, NZD, CAD and ZAR exchange rates will likely fall. What's happening now is the USD is falling.
This could mean that confidence may be returning for the global economic outlook. However, any signs of a faltering recovery from coronavirus will create sharp moves in currency crosses like the Australian dollar to Japanese Yen exchange rate.
In 2020, this meant the AUDJPY dropped to over 10 year lows, only to rebound to pre-covid levels around 77.
AUD to JPY Mid-Year 2021 Forecast Summary
Be the first to know about great rates
Simply set up an alert for the currency and rate you want and we'll email you when it's time to buy. We track live rates of over 60 currencies to make sure you're the first to know.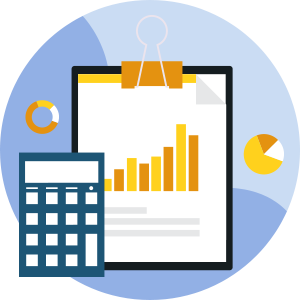 To convert AUD JPY into JPY AUD all you need to do is divide 1 by the rate.
For example, if the AUD to JPY exchange rate is 85.00, then 1 Australian dollar is worth JPY ¥88.00. You divide by 88.00 to find the JPY AUD exchange rate of 0.0114. You then multiply the rate by the amount you want to calculate. E.g. ¥10,000 JPY  is equivalent to AUD $114.
To save you some time, we have already calculated the "Big 4" bank forecast exchange rates in the table below:
Bank JPYAUD exchange rate forecast
Looking for the best AUD to JPY exchange rates?
Compare exchange rates from Australian banks and foreign exchange leaders.
You don't like getting ripped off. So why are you ok with paying exorbitant fees and rates on currency conversions? You shouldn't be.
At The Currency Shop we help you compare providers to find better exchange rates and lower fees right now.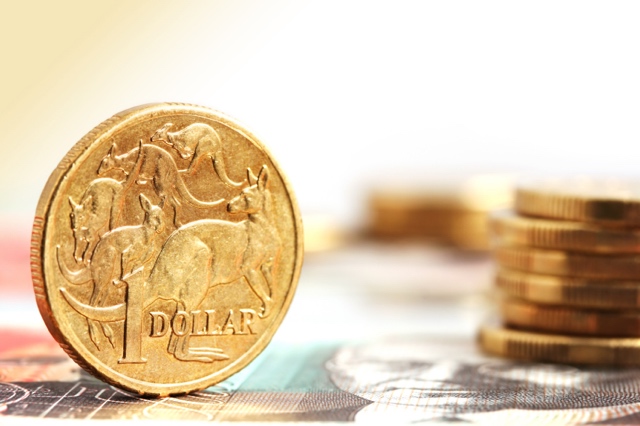 Other AUD bank forecast crosses for 2021
Where to find the best AUDJPY cash rate
In Australia, the best cash rates are found in major cities. We regularly check the main money changers in each CBD to find out the best exchange rates in town.
How to track down the best cash rate
You can either walk around to each money changer, try and call each one and check their rate or you can use our city and suburb guides:
Compare international money transfer exchange rates
The Australian Dollar (AUD) against the Japanese Yen (JPY) is an exciting pair for its relationship with risk.
The Japanese Yen is the third most heavily traded currencies in the world, behind the US dollar and the Euro.
The Japanese Yen is considered a "safe" investment, while the Australian Dollar is considered a "risky" asset.
When there is a lot of economic or political uncertainty, investors may buy 'safe haven' currencies and sell higher risk currencies. Other 'safe-haven' currencies include Swiss Francs (CHF) and the US Dollar (USD).
Does the AUDJPY exchange rate change a lot?
Currency crosses like the AUDJPY can be volatile when there is economic uncertainty. AUDJPY forecasts can also change quickly.
Many exchange companies or money transfer services offer rate alerts online to help you get a better AUDJPY cross rate.
Is the AUDUSD and USDJPY rising?
The Japanese Yen and Australian dollar exchange rates are both rising against the US Dollar. There are many factors that influence the AUDJPY relationship, but here are some of main ones:
Australian dollar currency: When the AUD falls, the JPY goes up. This is because the AUDJPY is a currency pair. The Australian dollar recently bounced back against the JPY so the exchange rate should remain flat around current levels.
Japanese economy: Japan's economy shrunk at the fastest rate on record, down 7.8% in April to June compared to the previous quarter due to the impact of coronavirus. When the domestic economy is slowing, the value of the Japanese Yen weakens and the JPY exchange rate falls against the US dollar. However, with the US dollar also falling, JPY will be relatively stronger. Plus investors are buying JPY as a 'safe' currency.
Rebounding Chinese economy: Around 20% of Japan's exports go directly to China. When China's economy recovers, they increase imports from Japan, leading to a firmer Japanese Yen. China's economy rebounded in the April to June period, with growth of 3.2%.
US-China trade war: US President Donald Trump's relationship with China continues to remain uncertain. Greater uncertainty leads to increased volatility in currency markets.
How are AUD JPY forecasts usually made?
Investors forecast the movement of the Australian dollar as it relates to the Japanese Yen, by looking at key influences including:
Currencies - Australian dollar, Japanese Yen and US dollar forecasts
Central banks - namely the Bank of Japan (BoJ), Reserve Bank of Australia (RBA), the US Federal Reserve (the Fed), European Central Bank (ECB)
Interest rates - linked with central banks that control interest rates and monetary policy. Investors predict how central bank announcements - like interest rate cuts or hikes - will affect interest rate spreads and the relative value of currencies
Local governments - Australian Government and Prime Minister Scott Morrisson, Japan's Government and Prime Minister Shinzō Abe, US Government and President Trump, UK's Brexit and Prime Minister Boris Johnson
Japanese Economic Data - Economic growth indicators (GDP), Inflation (CPI Core Price Index, PPI Production Price Index), Trade balance (balance between exports and imports of total goods and services) and the Japanese stock exchange (e.g. Nikkei)
Australian Economic Data - GDP, trade balance and inflation and the Australian stock exchange (i.e. ASX)
US Economic Data - GDP, trade balance and inflation and the US stock exchange (e.g. NYSE, Nasdaq)
China (plus Hong Kong, Singapore, and rest of Asia) Economic Data - GDP, trade balance and inflation and China's stock exchange (e.g. Shanghai, Shenzhen, Stock Exchange of Hong Kong)
Refined Product Price Forecasts - Japan's biggest exports are finished products like cars, computers, medical machinery and steel
JPY technical analysis - Many investors look at the JPY exchange rate and predict which direction it will go by looking at charts
Should I trust the 'Big 4' bank AUDJPY or Yen forecasts?
The Australian Dollar and Japanese Yen exchange rates can change a lot. So while banks have experts that spend long hours modelling future currency moves, there may be factors that aren't predicted.
Multiple factors influence currency movements that are both local and global. Plus, major bank forecasts are generated with a combination of computer modelling and human influence.
We think it's better to look at exchange rate forecasts as a guide. We also recommend you don't make your financial decisions based solely on bank forecasts, but rather, take into account your personal objectives, financial situation and needs.
Related: Where You'll Get the Best AUD to JPY Exchange Rates
Where can I find out more about AUDJPY?
You can find out AUDJPY exchange rates right now via the following services:
For more detailed information on AUD to JPY exchange rates, click here.
This publication is provided for general information purposes only and is not intended to cover every aspect of the topics with which it deals. It is not intended to amount to advice on which you should rely. You must obtain professional or specialist advice before taking, or refraining from, any action on the basis of the content in this publication. The information in this publication does not constitute legal, financial or other professional advice from TransferWise Limited or its affiliates. Prior results do not guarantee a similar outcome. We make no representations, warranties or guarantees, whether express or implied, that the content in the publication is accurate, complete or up to date.