4 Expert AUD to NZD Forecasts for 2021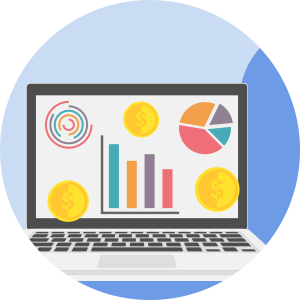 Top banks in Australia and New Zealand have a less pessimistic outlook for both the Aussie (AUD) and the Kiwi (NZD) - reflected in their AUD to NZD forecasts in 2021.
However, banks recognise there is a lot of uncertainty from coronavirus and a slowdown in New Zealand will be large, and recovery slow. That's probably why 2021 forecasts for the major banks vary significantly.
Generally, their outlook for the NZD is more negative than positive compared to the AUD. According to ANZ "Closed borders mean a smaller economy and recessionary impacts of this are unavoidable." Government support will help, but only a little bit.
How does coronavirus affect global exchange rates?
Uncertainty from coronavirus increases volatility in currency markets including the EUR and GBP. Generally, safe-haven currencies like the USD, CHF, and JPY move higher. However, commodity currencies such as the AUD, NZD, CAD and ZAR exchange rates fall.
What's happening now is the USD is falling. This could mean that confidence may be returning for the global economic outlook.
However, a faltering recovery from the ongoing threat of coronavirus will continue to create sharp moves in currency crosses like the Australian dollar to New Zealand dollar exchange rate.
AUD to NZD Long Term Forecast Summary
ANZ says it's hard to be upbeat on the NZD and expects the AUD to NZD exchange rate to end 2021 at 1.0753
Westpac expects the AUD to NZD to fall to around 1.1364 by the end of next year
NAB predicts the AUD to NZD forecast exchange rates for the end of next year to be 1.0800
Check today's AUDNZD Forex Rate: NZD Currency Converter and Graph.
Be the first to know about great rates
Simply set up an alert for the currency and rate you want and we'll email you when it's time to buy. We track live rates of over 60 currencies to make sure you're the first to know.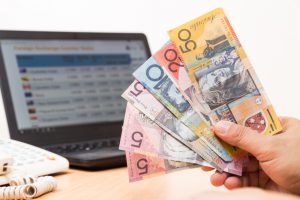 Exchange rates are the relative prices between two currencies and this is why currencies are expressed in pairs. The major Australian bank forecasts are in Australian dollar terms, or the currency pair AUD/NZD. But if you're interested in bank forecasts in New Zealand or "Kiwi" Dollar terms or NZD/AUD you can calculate it.
To convert from NZD to AUD all you need to do is divide 1 by the rate.
For example, if the AUD to NZD exchange rate is 1.1000, then $1.00 Australian dollar is worth NZD $1.10. You divide 1 by 1.1000 to find the NZD/AUD exchange rate of 0.9090.
In this example, $1.00 New Zealand dollar is equivalent to AUD $0.9090 or approximately 91 Australian cents.
We calculated the "Big 4" bank 2020 NZDAUD forecasts for you.
Bank NZDAUD exchange rate forecast
Where to find the best AUD to NZD exchange rates
Compare exchange rates from Australian banks and foreign exchange leaders.
You don't like getting ripped off. So why are you ok with paying exorbitant fees and rates on currency conversions? You shouldn't be.
At The Currency Shop we help you compare providers to find the best exchange rates and lowest fees right now. Leaving you more time and energy to conquer the world.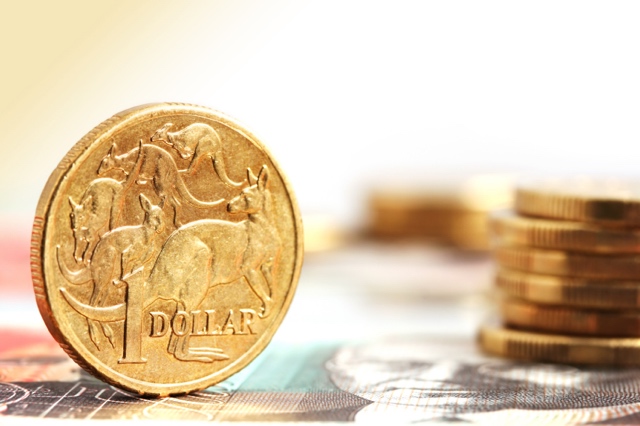 Other AUD bank forecast crosses for 2021
Where to find the best AUDNZD cash rate
In Australia, the best cash rates are found in major cities. We regularly check the main money changers in each CBD to find out the best exchange rates in town.
How to track down the best cash rate
You can either walk around to each money changer, try and call each one and check their rate or you can use our city and suburb guides:
Compare international money transfer exchange rates
Foreign exchange rates are the relative prices between two currencies and this is why currencies are expressed in currency pairs like AUDNZD.
Due to its major commodity exports, the New Zealand Dollar is one of three primary commodity currencies - along with the Australian Dollar (AUD) and Canadian Dollar (CAD). This means commodity prices have a major impact on the NZD, AUD and CAD.
Does the AUDNZD exchange rate change a lot?
Currency crosses like the AUDNZD can be volatile. AUDNZD forecasts can also change quickly.
That's why it's popular with traders and why it's important to consider hedging if you're transferring money overseas. Many companies offer rate alerts online to help you get the best AUDNZD exchange rate.
Yes. The Aussie dollar is relatively stronger than the Kiwi, which makes the rate move higher. Here are some key influences:
Australian dollar currency (USD): When the AUD rises, the NZD falls. This is because the AUD/NZD is a currency pair. The Australian dollar is rising more than the New Zealand dollar.
Weak New Zealand economy: The Reserve Bank of New Zealand (RBNZ) cut interest rates earlier this year. They are also printing money to try to lower the value of the NZD. The cash rate is at 0.25% and most investors predict the RBNZ will keep it at this level for at least the next 12 months. When interest rates are cut, the value of the NZD falls.
Weak Chinese economy: Most of New Zealand's exports go to Asia. China accounts for the majority. When China's growth declines, they lower imports from New Zealand, leading to a drop in the NZD.
Commodity prices are rising: New Zealand's biggest exports are dairy, eggs, honey and meat. When milk and other farming goods prices rise, the NZD also moves higher.
US-China trade war: US President Donald Trump is still keeping tariffs on Chinese imports. This is a key reason why China's growth is slowing. When China's growth slows, China imports less from New Zealand.
How do I forecast the AUD to USD rate?
Investors forecast the movement of the Australian dollar as it relates to the New Zealand dollar, by looking at key influences including:
Currencies - Australian dollar, New Zealand dollar and US dollar forecasts
Central banks - the Reserve Bank of New Zealand (RBNZ), Reserve Bank of Australia (RBA), the US Federal Reserve (the Fed), European Central Bank (ECB)
Interest rates - Investors predict how central bank announcements (like interest rate cuts or hikes) will affect interest rate moves and the relative value of currencies
Local governments - Australian Government and Prime Minister Scott Morrisson, New Zealand Government and Prime Minister Jacinda Ardern, US Government and President Trump, UK's Brexit and Prime Minister Boris Johnson
New Zealand Economic Data - Economic growth indicators (GDP), Inflation (CPI Core Price Index, PPI Production Price Index), Trade balance (balance between exports and imports of total goods and services)
Australian Economic Data - GDP, trade balance and inflation
US Economic Data - GDP, trade balance and inflation
China (plus Hong Kong, Singapore, and rest of Asia) Economic Data - GDP, trade balance and inflation
Commodity Price Forecasts - New Zealand's biggest exports are mostly farming products like dairy, eggs, honey, and meat
Should I trust bank AUDNZD forecasts?
The Australian and New Zealand dollar exchange rates move constantly. So while banks have experts that spend long hours modelling future currency moves, there may be factors that aren't predicted.
Multiple factors influence currency movements that are both local and global. Plus, major bank forecasts are generated with a combination of computer modelling and human influence.
We recommend you don't make your exchange rate decisions based solely on bank forecasts. Instead, take into account your personal objectives, financial situation and needs.
Related: Where You'll Get the Best AUD to NZD Exchange Rates
Where can I find out more about AUDNZD?
You can find out AUDNZD exchange rates right now via the following services:
In a money exchange service in-store
Googling it online
For more detailed information on where you'll get the best AUD to NZD exchange rates, click here.