AUD to USD Forecasts in 2021 from Major Australian Banks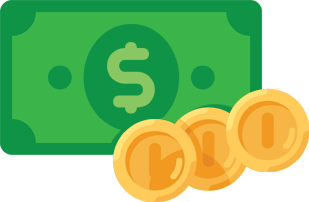 For 2021, the 'Big 4' major Australian banks raised their AUD to USD forecasts.
Let's have a look at 2020. It has been a tumultuous year for the AUD due to coronavirus. In March it plummeted to an 18-year low of $0.55, only to jump back up to the highest levels in 2 years in early September.
A lot of the AUD recovery was due to the US dollar hitting 2-year lows and commodity prices improving. Many analysts expect the Aussie to move higher by the end of 2020.
AUD to USD Long Term 2021 Forecast Summary
How does the coronavirus pandemic affect exchange rates?
Uncertainty from coronavirus increases volatility in currency markets. Generally, safe-haven currencies like the USD, CHF and JPY will likely move higher. However, commodity currencies such as the AUD, NZD, CAD and ZAR exchange rates could fall.
What's happening now is the USD is surprisingly falling in conjunction with a rise in commodity prices, which is supporting the AUD above 70 cents. This could mean a number of things including that confidence may be returning for the global economic outlook.
The bad news is rising coronavirus cases and a severe lock-down in Victoria, will still be a drag on Australia's economy. This is despite government stimulus.
Check today's AUDUSD Forex Rate: AUD to USD Currency Converter and Graph
Be the first to know about great rates
Simply set up an alert for the currency and rate you want and we'll email you when it's time to buy. We track live rates of over 60 currencies to make sure you're the first to know.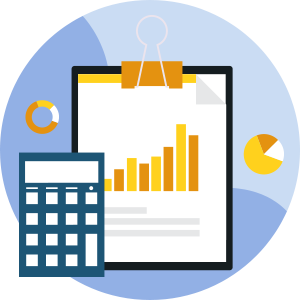 Exchange rates are the relative prices between two currencies and this is why currencies are expressed in pairs.
The major Australian bank forecasts are in Australian dollar terms, or the currency pair AUDUSD. But if you're interested in bank forecasts in US dollar terms or USDAUD you can calculate it.
To convert from USD to AUD all you need to do is divide 1 by the rate.
For example, if the AUD to USD exchange rate is 0.75, then 1 Australian dollar is worth US$0.75 or 75 cents. You divide 1 by 0.75 to find the USD/AUD exchange rate of 1.3333. In this example, $1 US dollar is equivalent to $1.3333 Australian dollars.
Bank USDAUD exchange rate forecast
AUD bank forecast crosses for 2021
Where to find the best AUDUSD cash rate
In Australia, the best cash rates are found in major cities. We regularly check the main money changers in each CBD to find out the best exchange rates in town.
Will coronavirus affect cash collection?
Supply of money might be impacted particularly in Melbourne. You can search for a money change provider in advance to make sure your currency is available ahead of time.
How to track down the best cash rate
You can either walk around to each money changer, try and call each one and check their rate or you can use our city and suburb guides:
Compare international money transfer exchange rates
What is the AUDUSD or the 'Aussie'?
Australian Dollar to US dollar forecasts in this guide refer to the AUDUSD. The AUDUSD tells you how many US dollars are needed to purchase one Australian dollar. This currency pair is also known as the "Aussie".
Due to its major commodity exports, Australia is one of three primary commodity currencies. The other two are the New Zealand Dollar (NZD) and Canadian Dollar (CAD). Key commodity exports include raw materials such as iron ore, coal, precious metals, oil, agricultural and farming products.
Does the Aussie exchange rate change a lot?
Like most currencies, the Australian dollar can change quickly. Many foreign exchange companies or money transfer services offer rate alerts online to help you get the best exchange rates.
Will the Australian dollar rise against the USD?
There are many reasons the Aussie dollar is supported, including:
United States currency (USD): When the US dollar falls, the Australian dollar rises. This is because the AUDUSD is a currency pair. The US dollar is falling so the AUD is up.
Coronavirus Pandemic: When there's uncertainty on a global level that impacts so much of the population, people will spend more on essential items and are less likely to spend money for non-essential goods and services, such as travel. There is hope that Australia will have better control of coronavirus, which will be good for the Australian dollar.
Australian economy: The Reserve Bank of Australia (RBA) cut the cash rate by 0.50 earlier this year to 0.25% to help support a softer economy. A weak economy usually leads to a lower Aussie dollar. But this is being offset by the falling US dollar and rising commodity prices.
Weak Chinese economy: About 75% of Australia's exports go directly to Asia. China accounts for the majority. When China's economy falters, they reduce imports from Australia, leading to a lower Australian dollar. Travel and education sectors are also taking a hit, as travel from China has stopped.
Rising commodity prices: Australia's biggest exports, iron ore and coal are mostly exported to China. These commodity prices are improving as demand recovers, pushing the value of exports up. When commodity prices rise, the AUD also rise.
How are the AUD to USD forecasts usually made?
Investors forecast the movement of the AUDUSD by looking at key influences:
Central banks - Reserve Bank of Australia (RBA) and Governor Philip Lowe, and US Federal Reserve (the Fed or FRB) and Chairman Jerome Powell
Interest rates - linked with central banks that control interest rates and monetary policy. Investors predict how central bank announcements on interest rate cuts or hikes, will affect interest rate spreads and currencies
Local governments - Australian Government and Prime Minister Scott Morrisson, US Government and President Trump, UK's Brexit and Prime Minister Boris Johnson
Australian economic data - Economic growth indicators (GDP), inflation (CPI Core Price Index, PPI Production Price Index), trade balance (balance between exports and imports of total goods and services)
US economic data - GDP, trade balance and inflation
China economic data (plus Hong Kong, Singapore, and rest of Asia) - GDP, trade balance and inflation
Commodity price predictions - Australia's biggest exports include commodities like iron ore, coal, precious metals and agricultural goods
Should I trust bank forecasts?
The Australian dollar can change. A lot. So while banks have experts that spend long hours modelling future currency moves, there may be factors that aren't predicted.
Multiple factors influence currency movements that are both local and global. Plus, major bank forecasts are generated with a combination of computer modelling and human influence.
We recommend you don't make your exchange rate decisions based solely on bank forecasts, but rather, take into account your personal objectives, financial situation and needs.
Where can I find out more about AUDUSD?
You can find out AUDUSD exchange rates right now via the following services:
In a money exchange service in-store
Googling it online
Use our exchange rate calculator for international money transfers
or any number of currency converters or calculators online.
For more detailed information on AUD to USD exchange rates, click here.
This publication is provided for general information purposes only and is not intended to cover every aspect of the topics with which it deals. It is not intended to amount to advice on which you should rely. You must obtain professional or specialist advice before taking, or refraining from, any action on the basis of the content in this publication. The information in this publication does not constitute legal, financial or other professional advice from TransferWise Limited or its affiliates. Prior results do not guarantee a similar outcome. We make no representations, warranties or guarantees, whether express or implied, that the content in the publication is accurate, complete or up to date.