The Currency Shop is compares and partners with a number of banks and foreign exchange specialists from all around the world.
With TransferWise, you can send money to 65 countries and 43 currencies, on nearly every continent.
Most other money providers use their own exchange rate, which hides the real cost of your transfer. TransferWise always uses the real exchange rate — like the one you see on Google — and a small, transparent fee so you always know how much your transfer costs.
---
Learn More About TransferWise
---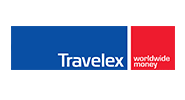 Travelex is the world's largest provider of foreign currency. Order from us online, pay no commission and pick up from any major Australian airport or from one of our conveniently located city store locations. We've got great rates on Pounds, Euros, US Dollars as well more exotic currencies.
---
Learn More About Travelex
---

Until recently, OFX was known as Ozforex
Since its launch in 1998, the Group has grown to be one of the world's largest online foreign exchange companies by offering competitive exchange rates, great technology and superb service, offering seamless 24-hour access to Corporate and Private Client Dealers. The OFX Group has an annual turnover of AUD 9.1 Billion and completes over 460,000 funds transfers per year on behalf of clients. A combination of knowledge and expertise has made the OFX a significant player in the global foreign exchange marketplace, and one of the world's leading online foreign exchange providers, with over 1,000,000visitors per month and more than 100,000 transacting customers globally.
---
Learn More About OFX
---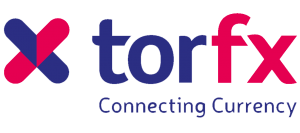 TorFX are a leading specialist in currency exchange; assisting individuals, families and businesses that have a requirement for international money transfers and payments, as a cost saving alternative to the banks.
By providing a more competitive exchange rate than your bank can offer, you can ensure a far better return on your transaction, which can be significant on large volumes when using the award winning services of TorFX.
If you are sending or receiving overseas funds from as little as $1K, TorFX promise a best exchange rate guarantee against their competitors that comes with no hidden fees or charges.
TorFX are regulated in Australia by ASIC and AUSTRAC
---
Learn More About TorFX
---
Over the past 20 years, XE has earned the trust of millions of people worldwide through transparent exchange rates and free currency tools. They are the worlds trusted currency authority used by 300+ million people a year, with more than 66 million downloads of our currency app.
Sending money around the world can be expensive, time consuming, and complicated, especially if you're relying on your bank. But XE has changed all that with XE Money Transfer, the easy, quick and affordable alternative for both individuals and businesses. As one of the original dot coms, they helped kick start the online revolution.
XE Money Transfer are fee FREE With no minimum or maximum transfer amounts XE can help you to send funds internationally, opening an account online with XE Money Transfer is FREE and takes less than 5 minutes.
---
Learn More About XE
---
The Currency Shop has teamed up with WorldFirst, the award winning currency specialist, to help you get more for your money when making international payments.
Whatever the reason for your transfer – making a one off payment, moving overseas, buying or selling property, repatriating salary or to make payments for your business – WorldFirst will help you find the right solution for your needs.
Great exchange rates – competitive rates that could save you money compared to your bank, plus no hidden fees or charges.
Award-winning service – dedicated service from our Account Management Teams, and all calls are answered within three rings.
Quicker payments – arrange transfers online 24/7 with access to the fast available international payments.
Safe and secure – your money's in safe hands. WorldFirst maintains high levels of capital and takes all necessary steps to safeguard your money.
---
Learn More About WorldFirst
---
With 2 million users, WorldRemit has a focus on improving access to remittances for the billions people worldwide who don't have access to banking. Because of this, WorldRemit has a number of ways to both make and receive transfers. They concentrate on servicing individual needs as opposed to businesses.
---
Learn More About WorldRemit
---