Forecasts for the AUD to EUR in 2020
Let's see what the Big 4 banks predict in their long term AUD to Euro forecast (EUR).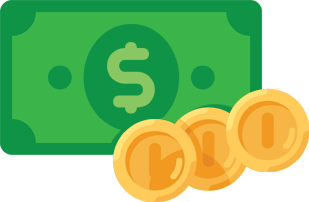 After the coronavirus drove the AUDEUR to the lowest levels in 11 years below 0.5400, it quickly bounced back above 0.6051.
For the rest of 2020, most of the banks predict the AUDEUR to trend a little higher by the end of the year. This is in response to a huge jump in the AUD above 70 cents.
Both the Australian dollar and Euro are benefiting from a sharp decline in the US dollar.
Extended fiscal stimulus packages in Europe and Australia appear to be supporting both economies (and currencies) for the moment. However, a faltering global growth recovery from the ongoing threat of coronavirus will continue to create volatility in currency markets.
Check today's AUDEUR Forex Rate: AUD to EUR Currency Converter and Graph
How will coronavirus affect global exchange rates?
Uncertainty from the coronavirus pandemic increases volatility in currency markets including the EUR and GBP. Generally, safe-haven currencies like the USD, CHF, and JPY will likely move higher. However, commodity currencies such as the AUD, NZD, CAD and ZAR exchange rates will likely fall. What's happening now is the USD is falling.
This could mean that confidence may be returning for the global economic outlook. However, a faltering recovery from the ongoing threat of coronavirus will continue to create sharp moves in currency crosses like the Australian dollar to Euro exchange rate.
AUD to EUR Long Term Forecast for 2021
We know what the banks are predicting for the AUDEUR in 2020, but what do they think will happen in 2021? It looks like the AUD/EUR trend is generally expected to rise.
For the latest look at these forecasts, read our AUD to Euro Forecasts for 2021.
Be the first to know about great rates
Simply set up an alert for the currency and rate you want and we'll email you when it's time to buy. We track live rates of over 60 currencies to make sure you're the first to know.
How to Calculate the EUR to AUD Bank Forecast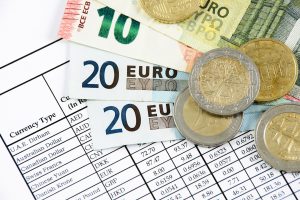 Exchange rates are the relative prices between two currencies and this is why currencies are expressed in pairs. The major Australian bank forecasts are in Australian dollar terms, or the currency pair AUD/EUR. But if you're interested in bank forecasts in Euro terms or EUR/AUD you can calculate it.
To convert from EUR to AUD all you need to do is divide 1 by the rate.
For example, if the AUD to EUR exchange rate is 0.63, then 1 Australian dollar is worth €0.63 or 63 Euros. You divide 1 by 0.63 to find the EUR to AUD exchange rate of 1.5873. In this example, 1 Euro is equivalent to $1.5873 Australian dollars.
We calculate the bank forecasts for the EURAUD in the following table:
Bank EURAUD exchange rate forecast
Other AUD bank forecast crosses for 2020
Where to find the best AUDEUR cash rate
In Australia, the best cash rates are found in major cities. We regularly check the main money changers in each CBD to find out the best exchange rates in town.
Will coronavirus affect cash collection?
Supply of money might be impacted especially in Victoria. Make sure you seek out your money changer to make sure your currency is available ahead of time.
How to track down the best cash rate
You can either walk around to each money changer, try and call each one and check their rate or you can use our city and suburb guides:
Compare international money transfer exchange rates
The AUDEUR pair tells you how many Euros are needed to purchase one Australian dollar.
EUR is the official currency for 19 of the 28 member states in the European Union (EU), also known as Eurozone or Euro area. The Euro is the second-largest most traded currency in the foreign exchange market, after the US dollar.
Does the AUDEUR exchange rate change a lot?
Like most currencies, the Australian dollar exchange rate and the EUR exchange rate can be highly volatile.
That's why it's popular with traders and why it's important to consider hedging if you're transferring money overseas.
AUDEUR forecasts can also change drastically, in response to significant currency moves. Many exchange companies or money transfer services offer rate alerts online to help you get the best AUDEUR exchange rate.
Certainly looks like it. The Aussie dollar and the Euro have both benefitted from a weaker USD, but the AUD is relatively stronger, which makes the rate slightly higher. There are many factors that influence this relationship including:
Coronavirus pandemic: The threat of new outbreaks from coronavirus will continue to create volatility in currency markets. When the global growth outlook is negative, the USD tends to rise and this will lead to a fall in both the AUD and EUR.
Australian dollar currency: When the AUD rises, the EUR falls. This is because the AUDEUR is a currency cross or pair. The Australian dollar has bounced back up and is relatively stronger than the EUR.
Weak EU economies: Although most of the countries that are part of the European Union have suffered economically from the coronavirus pandemic, the Euro zone outlook for next year is getting a small boost from a 750 billion euro stimulus package. Better growth equates to a stronger Euro, but given it's just a small boost, it may not last.
Brexit: The EU's relationship with the UK is in a period of uncertainty, because of the coronavirus. A Brexit deal is important for trade, with the Eurozone being the UK largest trading partner. The UK economy hitting a severe recession will be negative for trade. Greater uncertainty can lead to a weaker Euro.
US-China trade war: US President Donald Trump is blaming China for the global pandemic. This is a big risk from global trade flows and both the AUD and EUR could both suffer from global political decisions that negatively impact trade.
How do I forecast the AUD to EUR rate?
Investors forecast the movement of the Australian dollar as it relates to the Euro, by looking at key influences including:
Currencies - Australian dollar forecasts, Euro forecasts, and US dollar forecasts
Central banks - namely the Reserve Bank of Australia (RBA) and Governor Philip Lowe, and US Federal Reserve (the Fed or FRB) and Chairman Jerome Powell, European Central Bank (ECB), Bank of England (BOE).
Interest rates - Investors predict how central bank announcements - like interest rate cuts or hikes - will affect interest rate spreads. Central banks can also aim to stimulate an economy in other ways.
Local governments - Australian Government and Prime Minister Scott Morrisson, US Government and President Trump, EU's Principle Leaders Donald Tusk; Jean-Claude Juncker; David Sassoli, UK's Brexit and Prime Minister Boris Johnson
Australian Economic Data - Economic growth indicators (GDP), Inflation (CPI Core Price Index, PPI Production Price Index), Trade balance (balance between exports and imports of total goods and services)
EU Economic Data - GDP, trade balance and inflation
US Economic Data - GDP, trade balance and inflation
China (plus Hong Kong, Singapore, and rest of Asia) Economic Data - GDP, trade balance and inflation
Should I trust bank AUDEUR forecasts?
The Australian Dollar and Euro exchange rates can change a lot. So while banks have experts that spend long hours modelling future currency moves, there may be factors that aren't predicted.
Multiple factors influence currency movements that are both local and global. Plus, major bank forecasts are generated with a combination of computer modelling and human influence.
We recommend you don't make your exchange rate decisions based solely on bank forecasts, but rather, take into account your personal objectives, financial situation and needs.
Related: Where You'll Get the Best AUD to EUR Exchange Rates
Where can I find out more about AUDEUR?
You can find out AUDEUR exchange rates right now via the following services:
For more detailed information on where you'll get the best AUD to EUR exchange rates, click here.