The Best Way to Make a Business Transfer Overseas
Banks and international money transfer providers can be incredibly useful for your business transfers. Find out what to look for and how to get the best money transfer rates with low or no fees.
What to look for when making international money transfers for business
The best way to make a business international money transfer for paying international invoices or overseas employees or contractors might not necessarily be with your bank. Many small to medium-sized companies are now looking at different payment solutions to make their money transfers cheaper and work for their business. If you're also looking for a better solution for your company, there are 6 things to consider:
Transfer amount - under $1,000 there are plenty of money transfer companies competing for your business. For larger amounts of money, it's best to find a provider with a higher limit
Frequency - for regular payments some companies offer special deals and the ability to make automatic recurring transfers
Location - payments to major countries and currencies are covered by most money transfer services. Other countries may require extra research
How you make your transfers - online is always cheaper than making a transfer in-person. When you're on-the-go using a mobile app is best, so finding a provider with a good app might be valuable
Foreign exchange products - you might need a range of products to manage your currency risk. For example, you might want to lock in the exchange rate when you pay your New Zealand contractor in NZD from your Australian dollar account
Support needs - you might need a personal account manager to handle your transactions or at the very least, 24/7 online support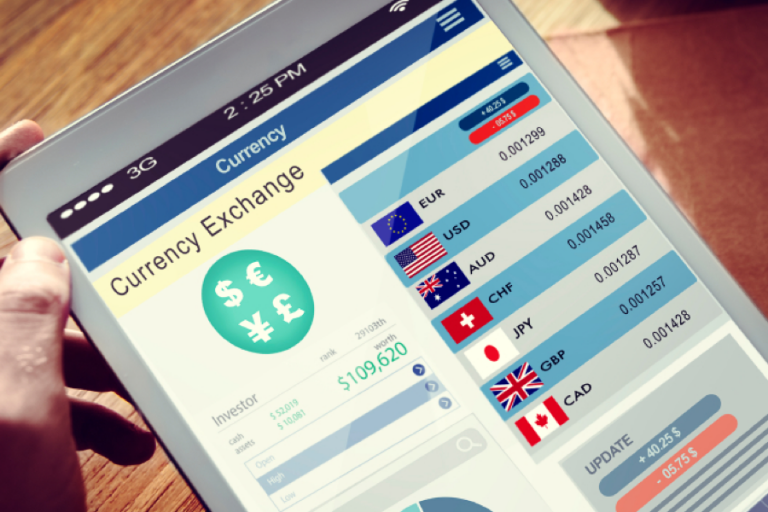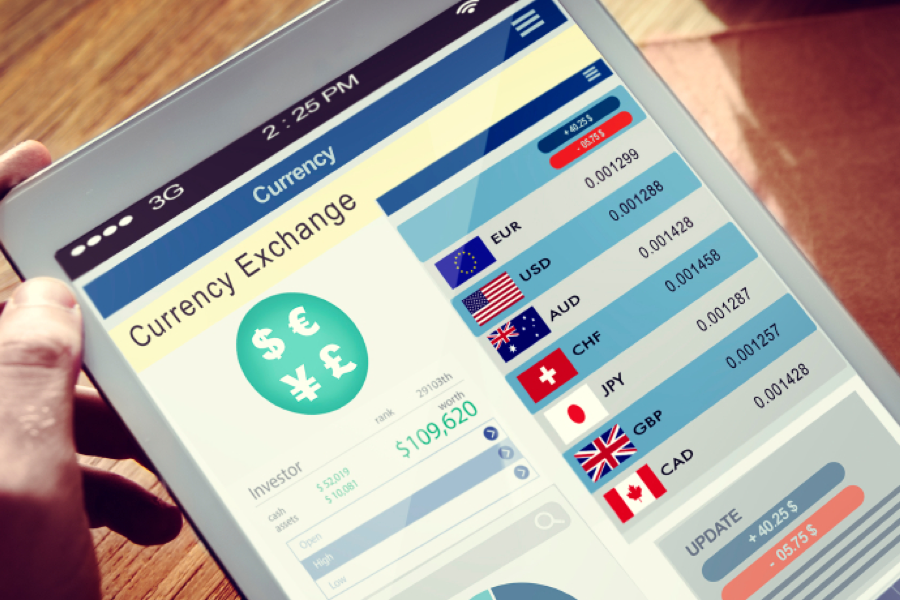 If you're converting your Australian dollars into another currency for your foreign payments you might have even more requirements. Especially if you want to minimise costs and limit your foreign exchange risk. The best way to figure out which international money transfer option is most ideal for your business is to compare banks and specialist companies that offer money transfers.
How to compare banks and other business transfer providers
To compare banks and other international money transfer companies, it's important to look at the key costs and features. Here are the main ones:
Exchange rates – getting a competitive exchange rate is where you can save the most money on your transfer costs. Banks tend to offer worse exchange rates than international money transfer services
Fees – banks usually charge fixed fees for international money transfers, but in recent times this fee has been lowered or removed completely. For business accounts, some money transfer specialists remove fixed fees for large amounts or regular transfers
Card – having a card to pay for online subscriptions or online purchases that does not charge you foreign currency conversions like Revolut or Wise's Borderless Debit Card will be mighty handy for your business
Foreign currency account – banks usually offer individual foreign currency accounts for businesses. Some banks offer multi-currency accounts. They're great products, but can be expensive. Make sure to check the fees and conversion costs for transferring currencies between each other and look for alternative options
Transfer options – foreign exchange contracts (FECs or forward contracts), limit orders, and options to manage exchange rate risk. These are products mainly offered by banks
Solutions for e-commerce – selling goods online requires specific intel for taking payments from international customers. Usually this involves installing a plugin on your website to accept payment which involves more technology than banks have to offer
Personal account manager advise – tailored advise on how to manage your company's foreign currency risk can be important. However, banks tend to assign currency experts to help get the best exchange rates when you're a medium to large business
*Fees and charges in AUD. Updated October, 2019
Looking for the Best International Money Transfer Services for Business?
Still don't know which international money transfer specialist to go with? Let us help you.
Here's our take on the 5 best money transfer services for business, including a quick snapshot for each company
Looking for the Best Foreign Currency Account?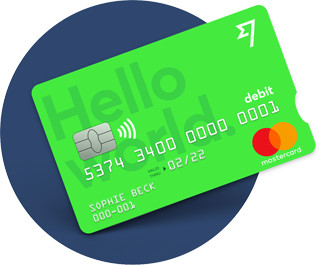 Wise (formerly known as TransferWise) offer a multi currency account in Australia, called the Borderless Account. It's easy to set-up, receive and send foreign currency. The fee structure is better than any of the banks listed.
The thing that makes it different is that it allows you to up a local bank account in AUD, GBP, EUR, NZD or USD. That means if you open up a USD account, you'll have your own ABA and account number (think BSB and account number). Having your own local bank account makes it significantly easier, faster and cheaper to receive money.
Wise now offer a debit card with your Borderless account for business travel overseas. This means you can spend like a local, too and not worry about annoying exchange rate conversions or extra ATM fees.
Read our full Wise Borderless Account review here
It's very fast and easy to create an account
Their service charge is low, fees and pricing are transparent
You can pay via bank transfer, credit or debit card
There's no minimum transfer size
Can't pay for your transfer via cash or cheque
Limited customer support, interact by email or online support
If you're transferring over $40,000, their percentage-based fee can make them less competitive
What's the Best Money Transfer Provider for Online Sellers?
OFX is an Australian based money transfer company. They are particularly good at reducing the cost of international payments for online sellers.
What makes OFX stand out from the rest of the competition is it's 24/7 telephone support service - perfect for online merchants transacting all day and night.
They also have a great resource hub for online sellers with plenty of helpful articles.
Integration with Xero accounting software
Lock in exchange rates using forward exchange contract
Better exchange rates for larger amounts
Licensed to give foreign currency risk management advise
They're not as competitive if you're sending less than $2,000
Minimum transfer amount of $250
You can't pay for your transfer using cash, credit card or a cheque
Fee Free Transfer?
There's a lot to like about the services that WorldFirst offer. WorldFirst don't charge any fees for making an international money transfer no matter the amount.
Recently WorldFirst lowered their exchange rate margins to just 0.5% or less for transfers, which certainly puts it ahead of the banks for cheap transfers.
Better exchange rates for larger amounts
Local currency account
Dedicated account manager and personal FX advise
Foreign currency receiving accounts for online sellers
They're not as competitive if you're sending less than $2,000
You can't pay for your transfer using cash, credit card or a cheque
Calculator on their homepage doesn't quote the actual rate you would get for your transfer
Companies with Great Exchange Rates
InstaReM operates globally. With competitive exchange rates and fast turnaround times, this company can be a solid financial platform for international money transfers for business. Especially for sending money to and from India.
The primary service InstaReM offers for businesses is its MassPay platform. It allows companies to configure how and when payments are disbursed to multiple recipients at once. It's useful for payrolls or to pay for large multinational product orders.
Their website is quick and easy to use
API integration for large corporates
Launching business cards with personalised branding
Great for smaller amounts of money under $1,000
FAQs section less comprehensive than other websites
No currency hedging tools (limit orders, spot/forward contracts)
Doesn't specialise in personal advisory services
Awesome Customer Service
XE has been around since 1993, so they know a thing or two about business transfers! They provide a wealth of trusted information on exchange rates, including currency price history, news and more.
XE will also help you create a risk management strategy for currency exposures and recommend a hedging plan for your business with a dedicated account manager for business clients. What's not to like?
XE are a worldwide, trusted authority for currency exchange
They don't charge any fees for sending money overseas
Send international money transfers to over 200 countries
It's easy to get in touch with and use their customer service
Their website is quick and pain-free to use
You can't pay for your transfer using cash or a cheque
No foreign currency accounts
Exchange rates not as competitive as other money transfer specialists
Should I use a bank for business transfers?
If your business is just starting to send money overseas or receive money in other currencies, banks are worth looking at. Only because it's a good starting point. However, banks may not be cost-effective given the fees that come with it.
Medium to large businesses can also benefit from the whole range of complex hedging products and detailed business reports and research intel a bank can offer.
Banks offer foreign currency accounts that might be suitable for your business needs. However, these are also expensive. You can apply at a branch, but chances are banks will refer you to their business banking or corporate banking department.
Pros and cons of using
banks
Open a foreign currency account and save money on currency conversion fees
International businesses can bill in foreign currency
Relationship manager will help you manage exchange rate risk
Bank fees are high
Varied bank fees makes it difficult to compare
Can be difficult to open a business account
When should I use my bank for a business transfer?
There is no magic number at which point banks become useful. If you're making 1 to 2 payments under $1,000 each year, going through your bank for convenience makes it useful. Even if it's still more expensive.
Banks charge high fixed fees and worse exchange rates than you can get from companies like Wise, XE Money Transfer, WorldRemit and similar businesses.
We think it's vital for you to make a fair comparison though, so we've reviewed all of these banks and shared what's good and bad about each one:
Our FAQs for international money transfers, answered
Your currency knowledge centre
5 Cheaper Ways to Transfer Money Overseas
Using a bank is one of the easiest ways of transferring money overseas, but can also be the most costly. There are alternatives that can make the whole process cheaper.
International Money Transfer Comparison and Reviews
Find the best international money transfer exchange rates to send money overseas from Australia. Compare the rates and fees from leading banks and money transfer services.
5 Good Alternatives to OFX
While OFX is easy to use, and offer good exchange rates, other companies can do the same. In this article, we take a look at companies that offer similar services to OFX to see how they stack up.