Transferring money overseas can be daunting and scary if you haven't done it before.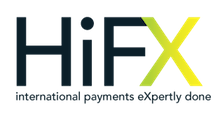 This article takes you through all the steps you need to know if you're transferring money online with HiFX. It's the perfect resource if you've haven't transferred money internationally or if it's your first time using HiFX.
About HiFX
HiFX is one of the biggest money transfer companies in the world. Their parent company Euronet is listed on the NASDAQ and acquired XE in 2015. In Australia, HiFX has offices in both Melbourne and Sydney.
To read more about HiFX you can read our full review here.
---
Compare Other Ways to Transfer Money from Overseas
---
The rest of this article will take you through how to use HiFX with step by step instructions for using their services.
Step 1: Comparison Table
Using our comparison table you can view the best rates online for the amount you want to transfer. This includes the exchange rate that providers are offering, and the fees that would be included in your transaction. From this table you can go directly to the website of your chosen provider, in this case HiFX.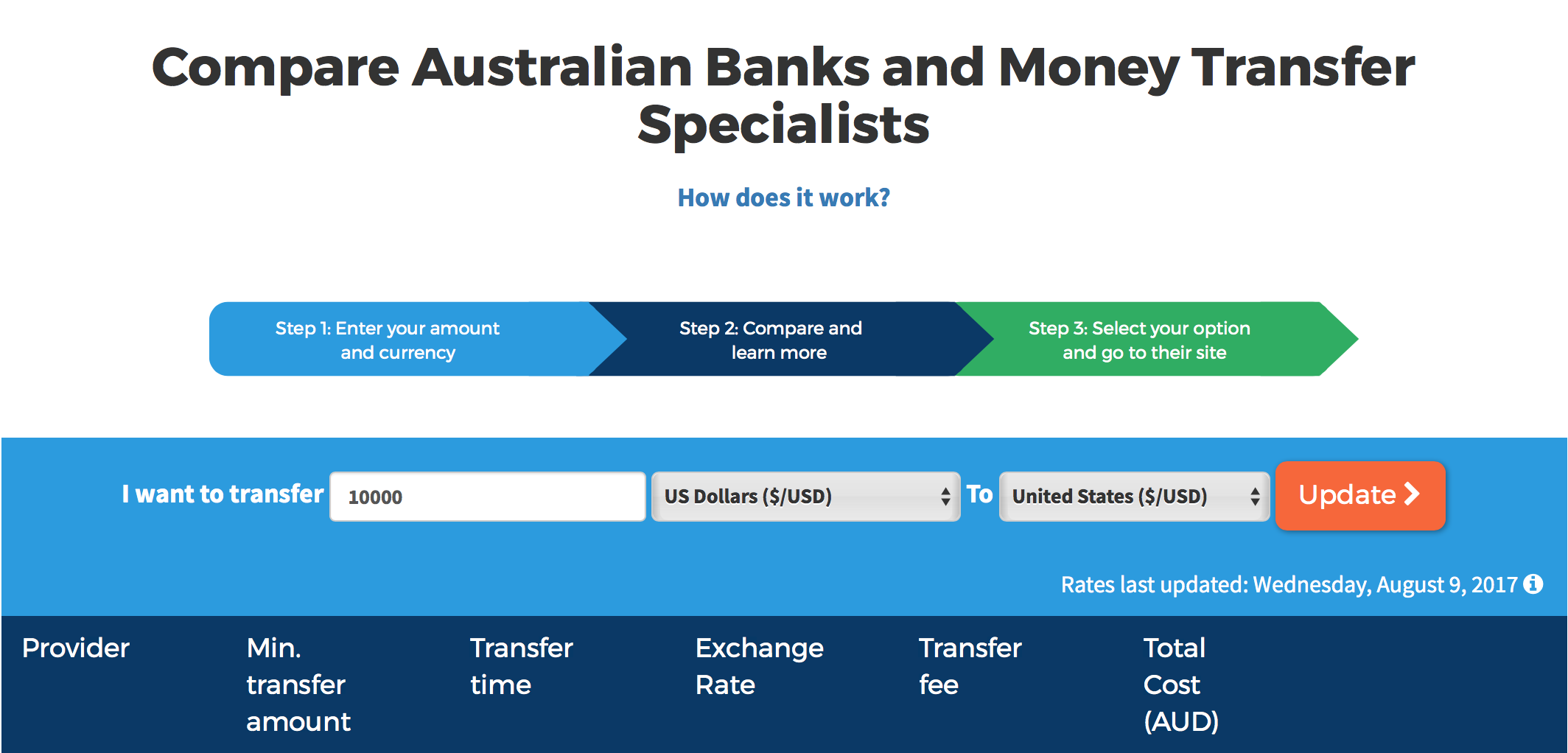 Step 2: HiFX Website
Now that you're on the HiFX website you'll be able to select, 'Get Started' in the top right corner. This takes you through to the first stage of setting up your account. Here you'll need to inform them of the country you're sending the money from, and your personal email account.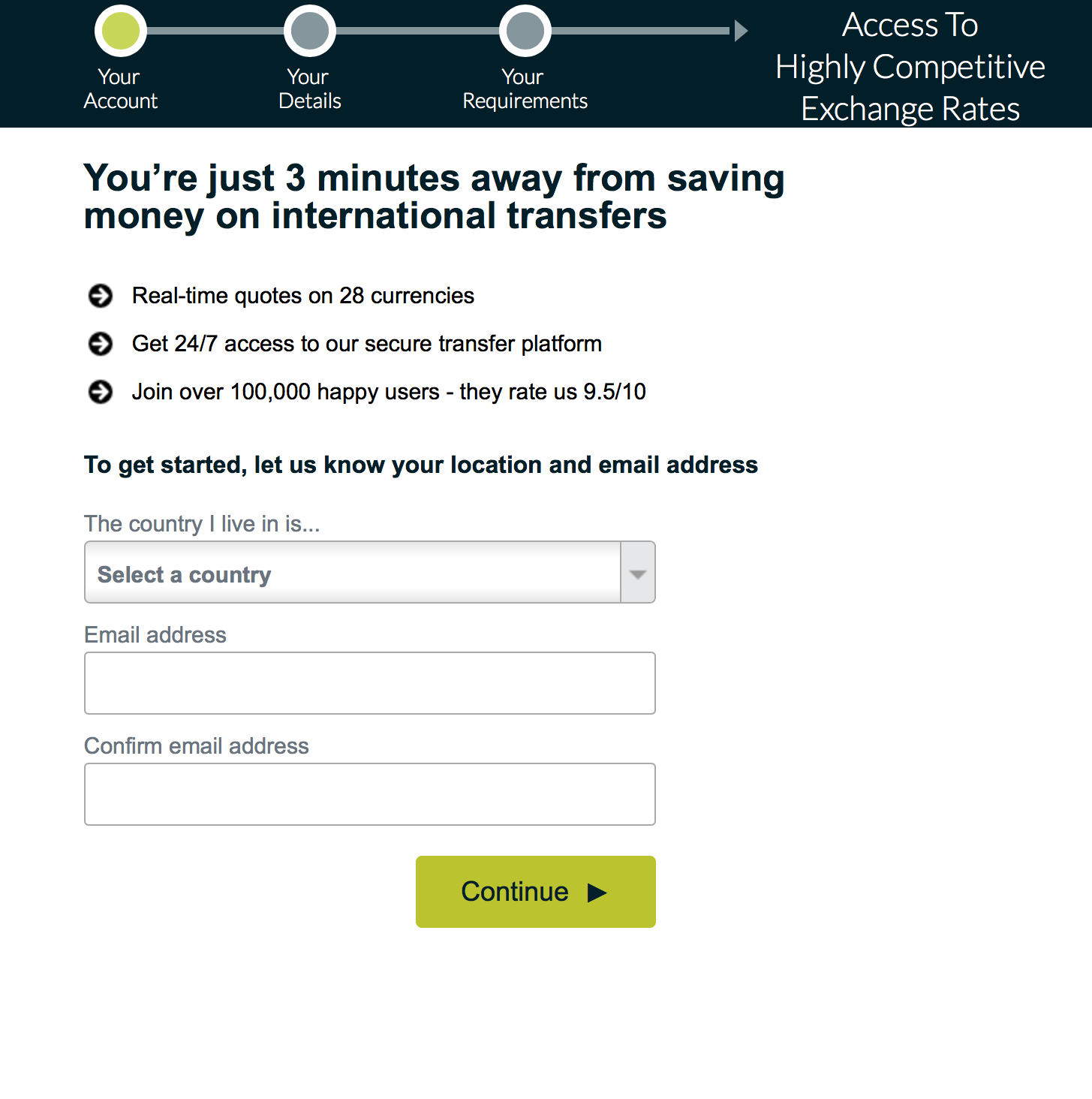 Step 3: Your account
Next, you'll be required to fill in some more personal details. This includes your contact details, your address and your date of birth. It's really important that all these details are correct because they will be used to verify your account and must match the pieces of identification you provide.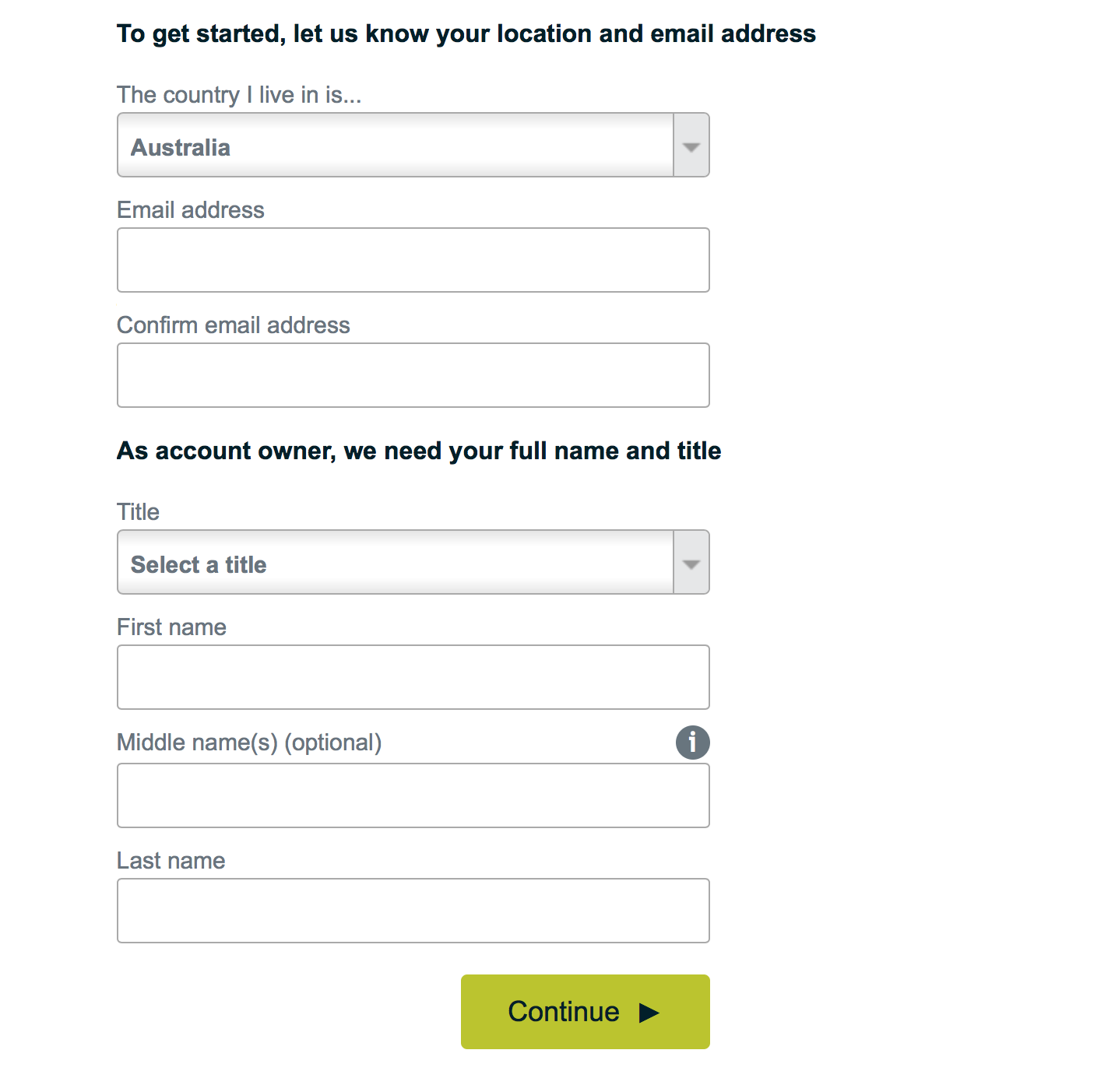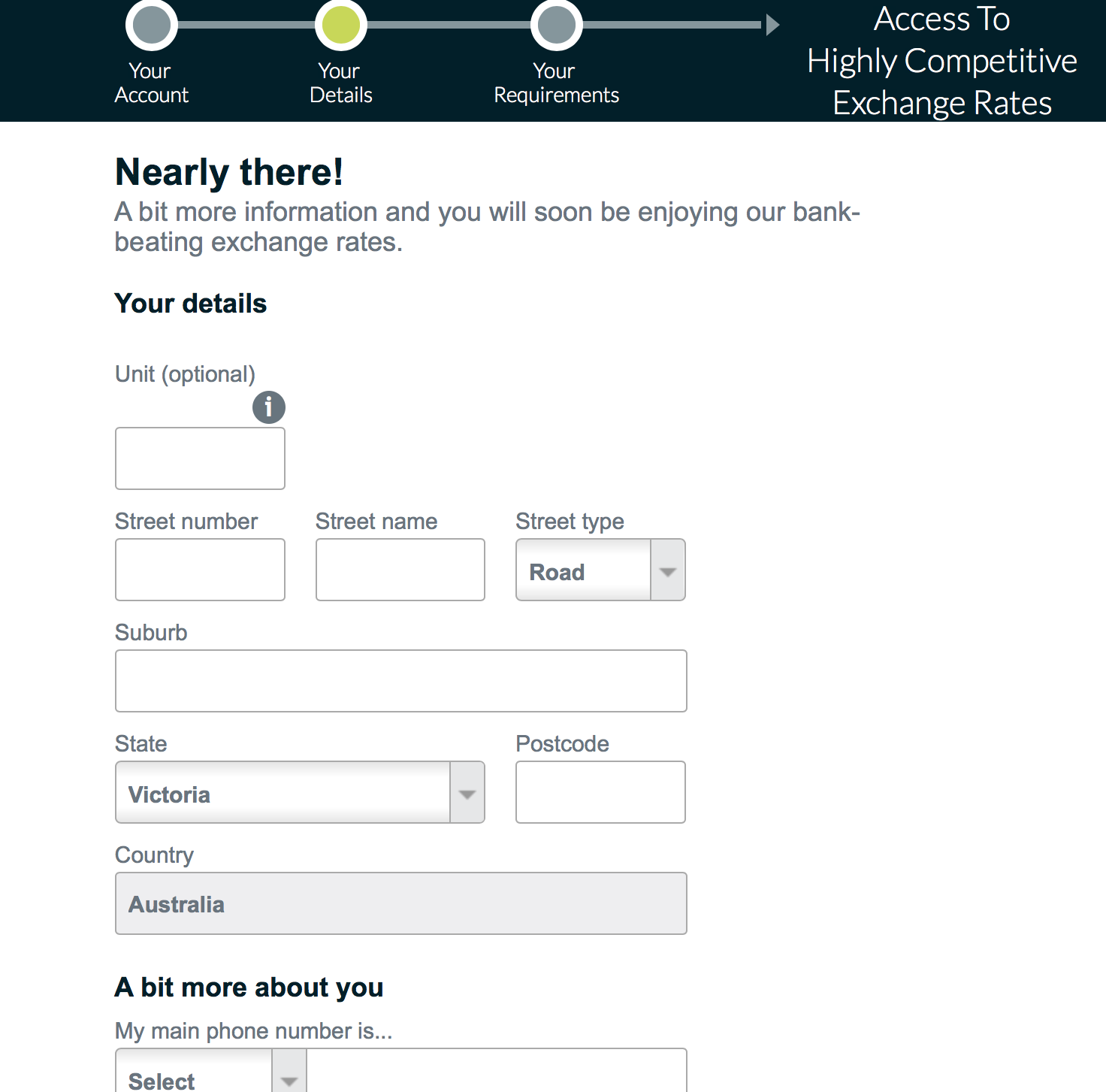 Step 4: What you need
The last part of the account set up with HiFX asks about what you need to do. You'll need to estimate how much you think you'll transfer in the next year, and where your payments will usually come from. These details allow HiFX to gain an understanding of the nature of your account so that they can best assist you going forward.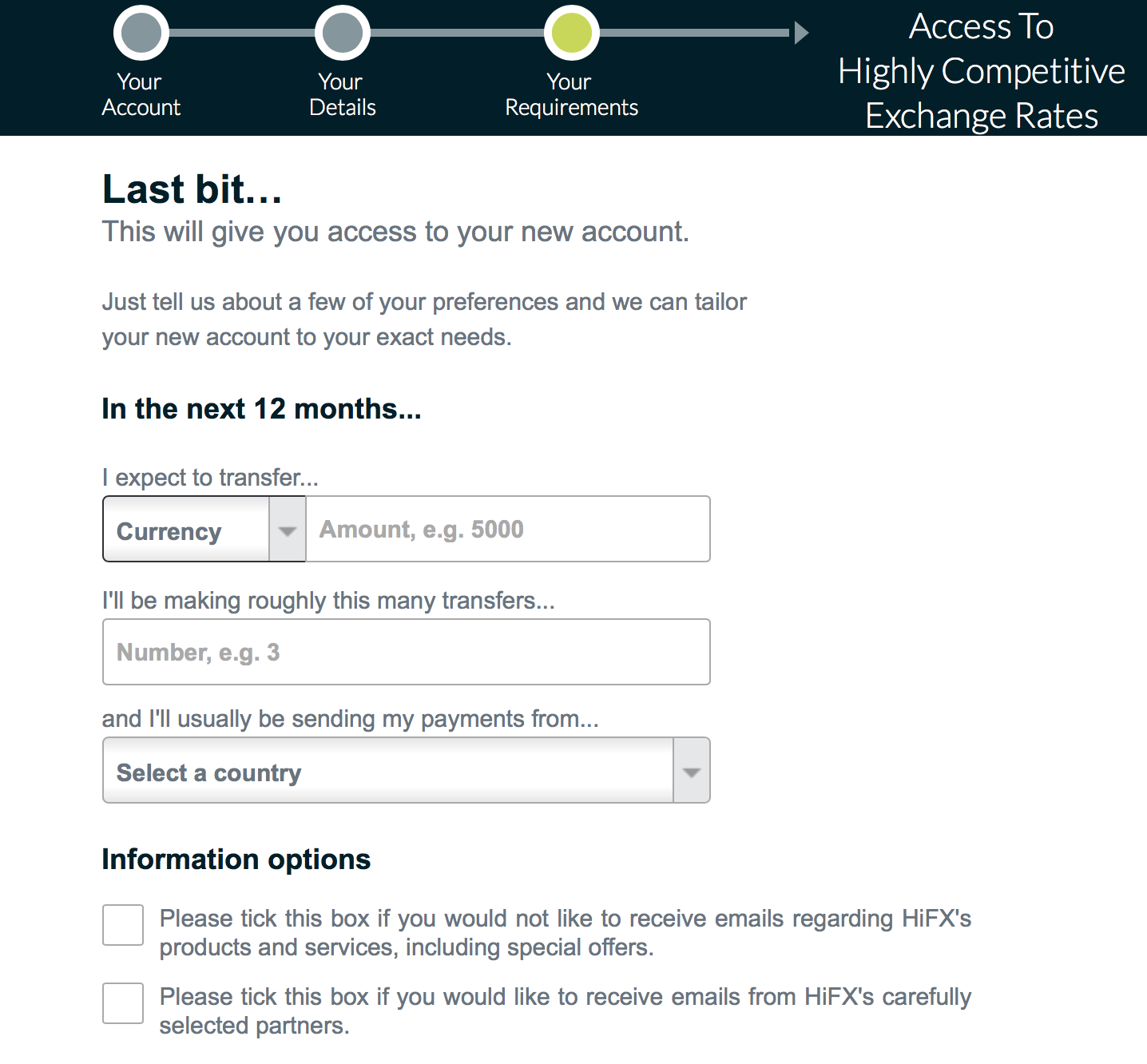 Step 5: Account verification
Once all these details are confirmed, there are a couple more questions to answer. HiFX will ask about what you do for work as a final verification of your account. They may require a few more pieces of information to verify your identification. If this is the case, they will inform you via email or call you to verify the details you've provided during the set up of your account. Security is very important when it comes to transferring money internationally, so it's comforting to see HiFX take such diligence in setting up your account.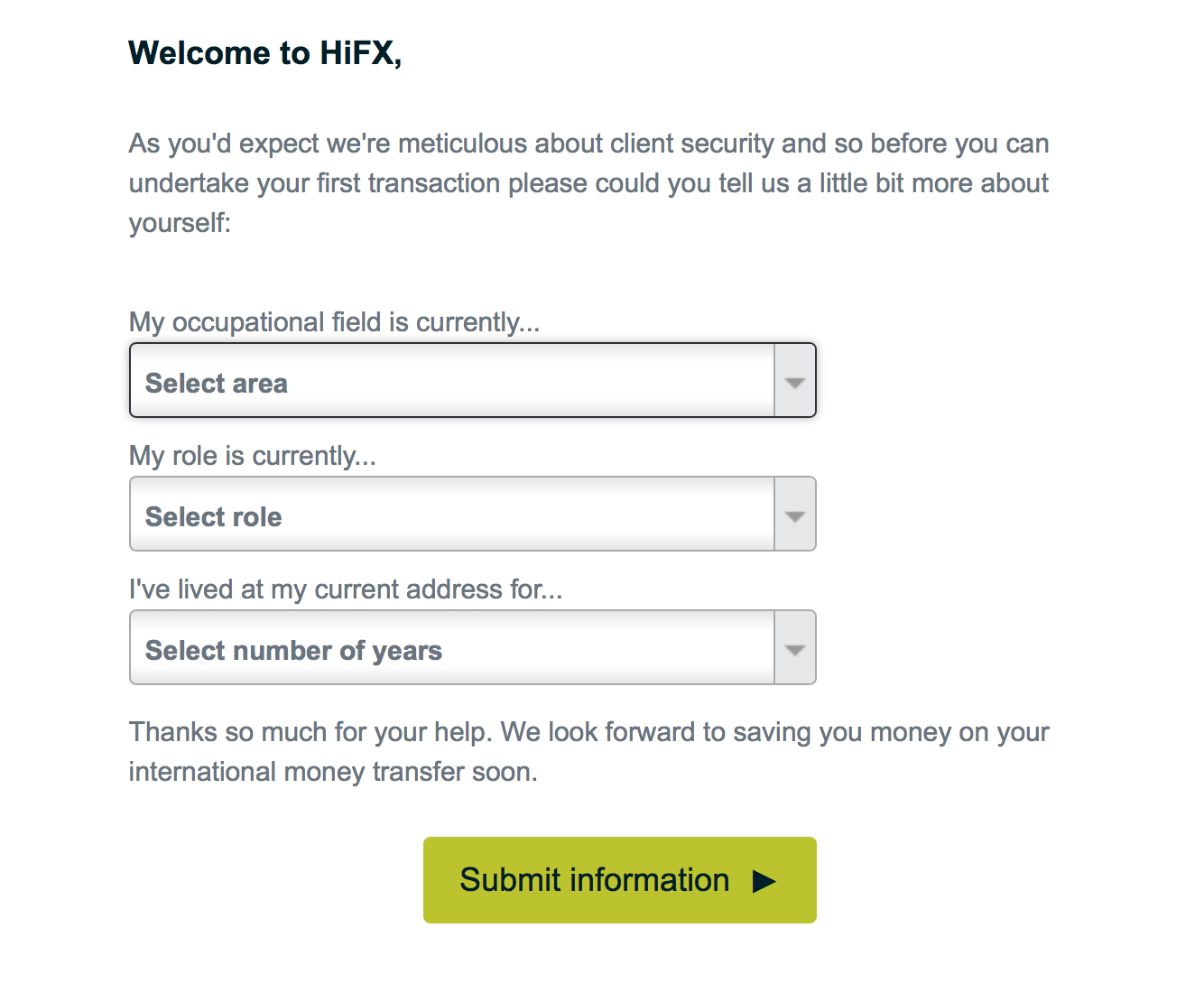 Step 6: Your Transfer
Once your account is set up and HiFX has verified your details with you, your account will be ready to use. This means you can log into your HiFX account and begin your transfer. Once you're in the portal, simply input what you want to send and select 'New Transfer'. This will immediately generate the current exchange rate and an estimated cost for your transfer. In this portal you can also view your pending transactions, manage your recipients, set up orders and even rate alerts if you want to keep tabs on currencies you're interested in.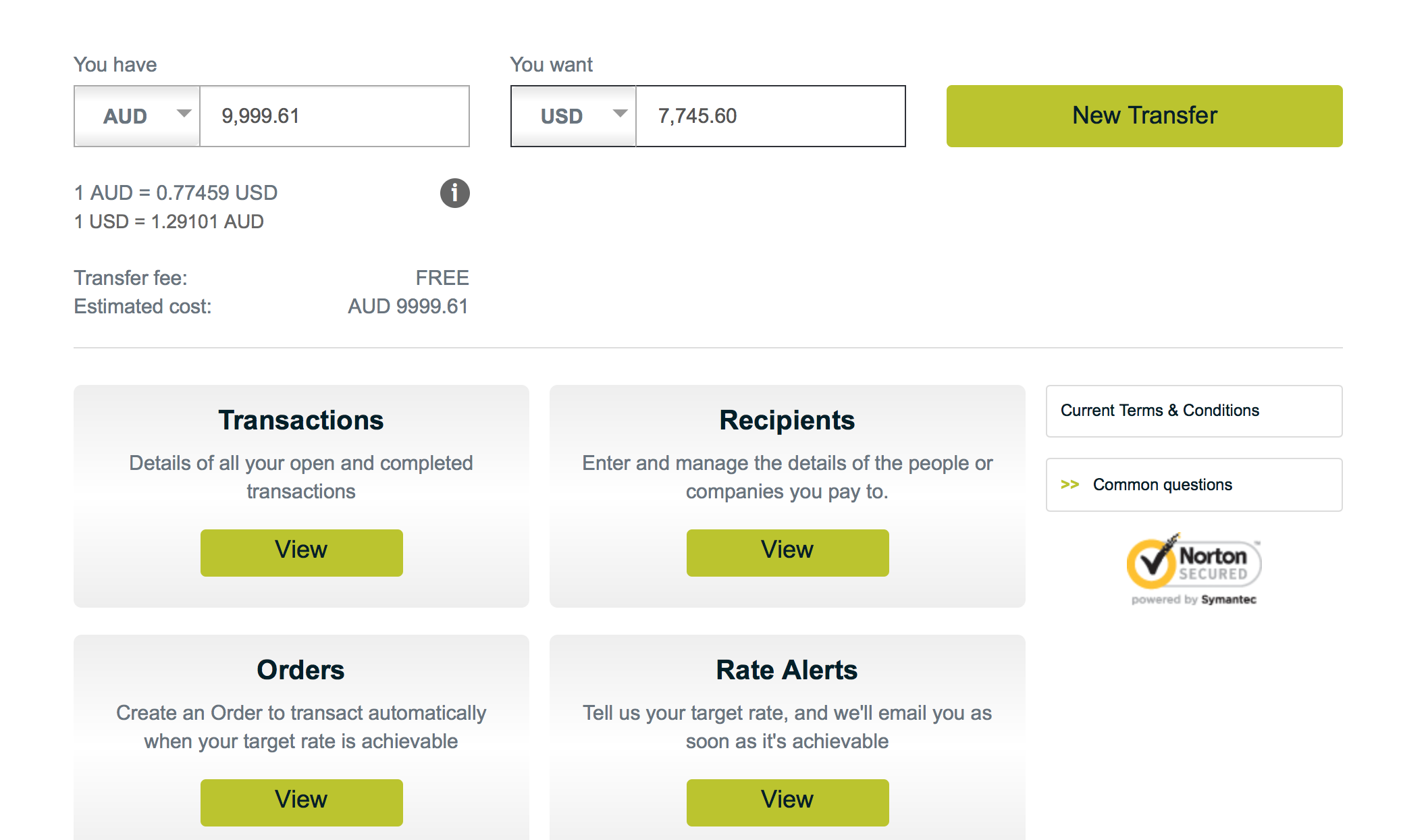 Step 7: Transfer details
The next steps correspond with the details of your transfer. You'll need to fill in all the details about your recipient such as the destination of the payment, their name, address and banking details. Again, it's very important that these details match those of your recipient so that there are no issues with your payment.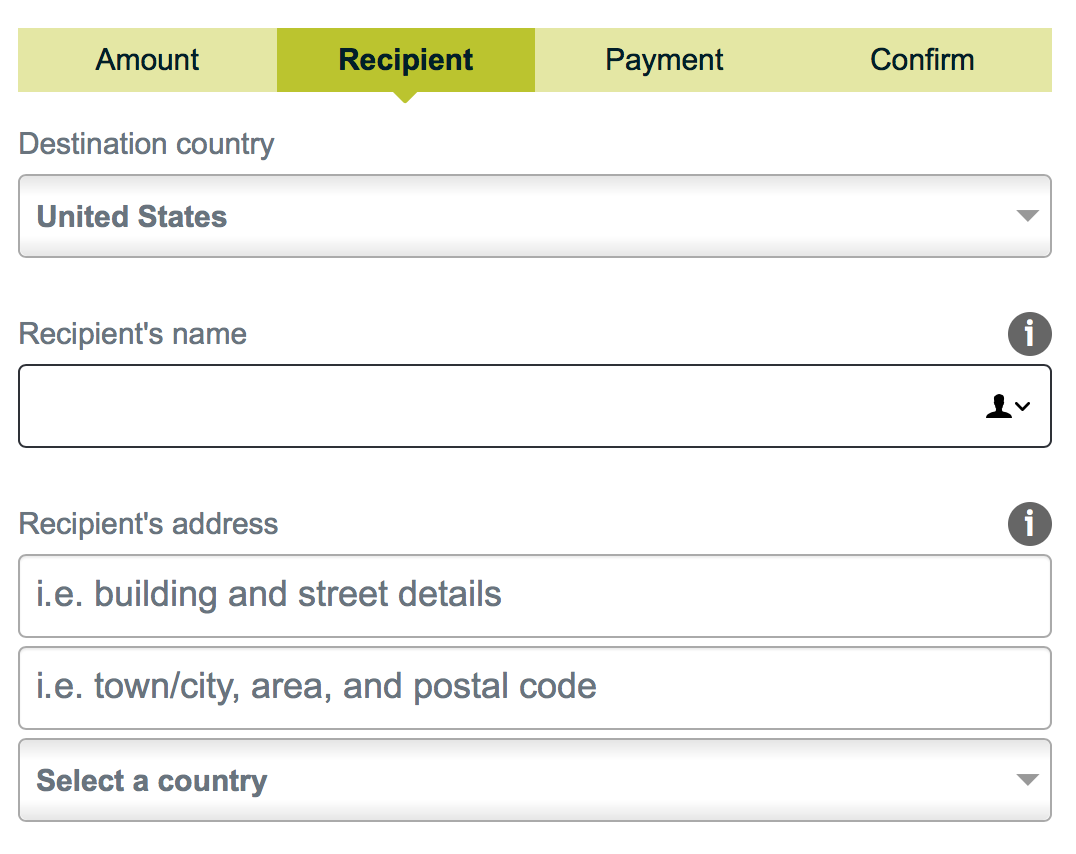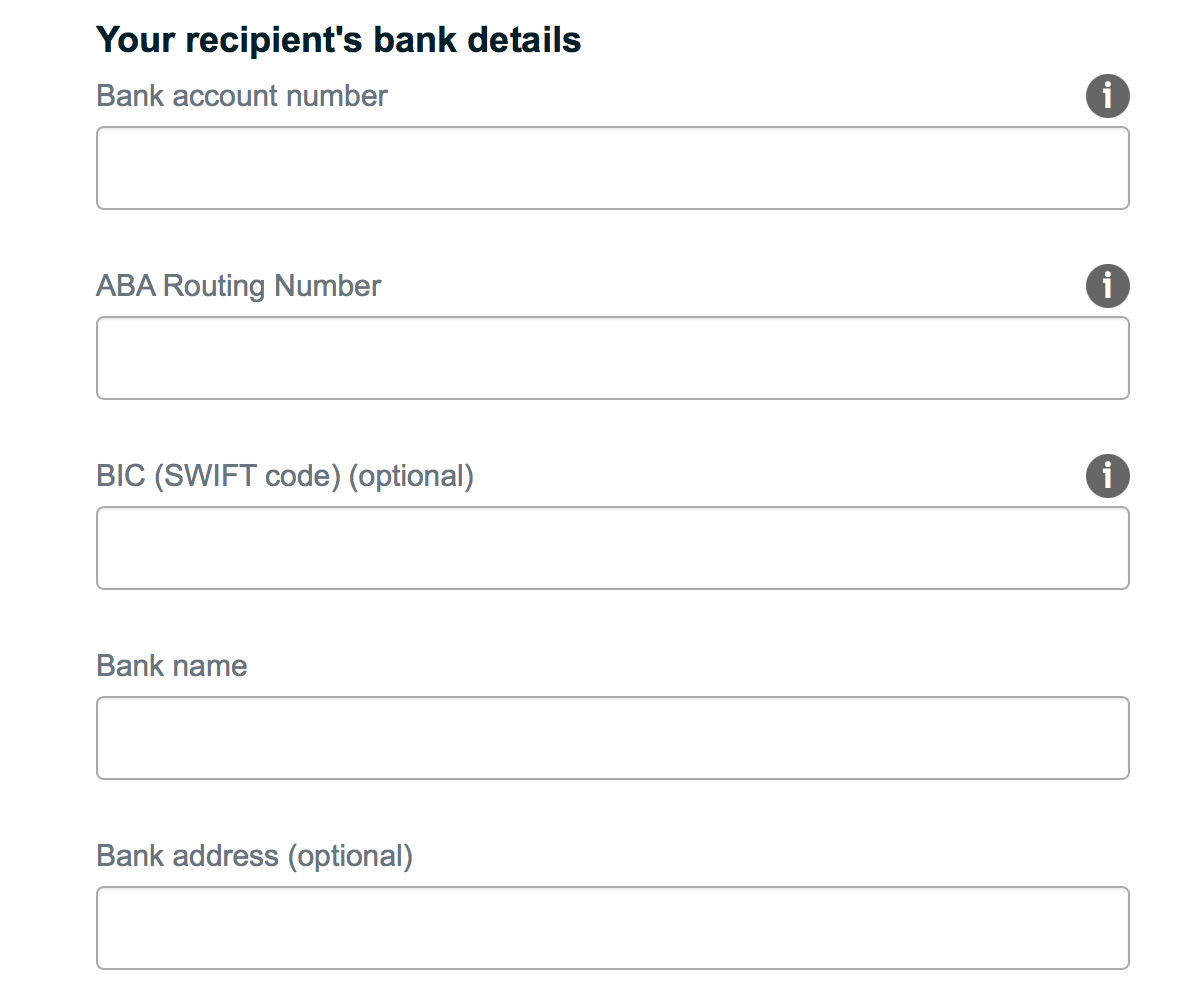 Step 8: Payment
Once you have filled in all the details about yourself and the recipient, you'll need to pay HiFX. In this case, bank transfer or BPay are the available options. Essentially you'll They will hold the details of the transfer until they receive your payment. Once your order is confirmed, HiFX will provide you their bank details so that you can complete your transaction.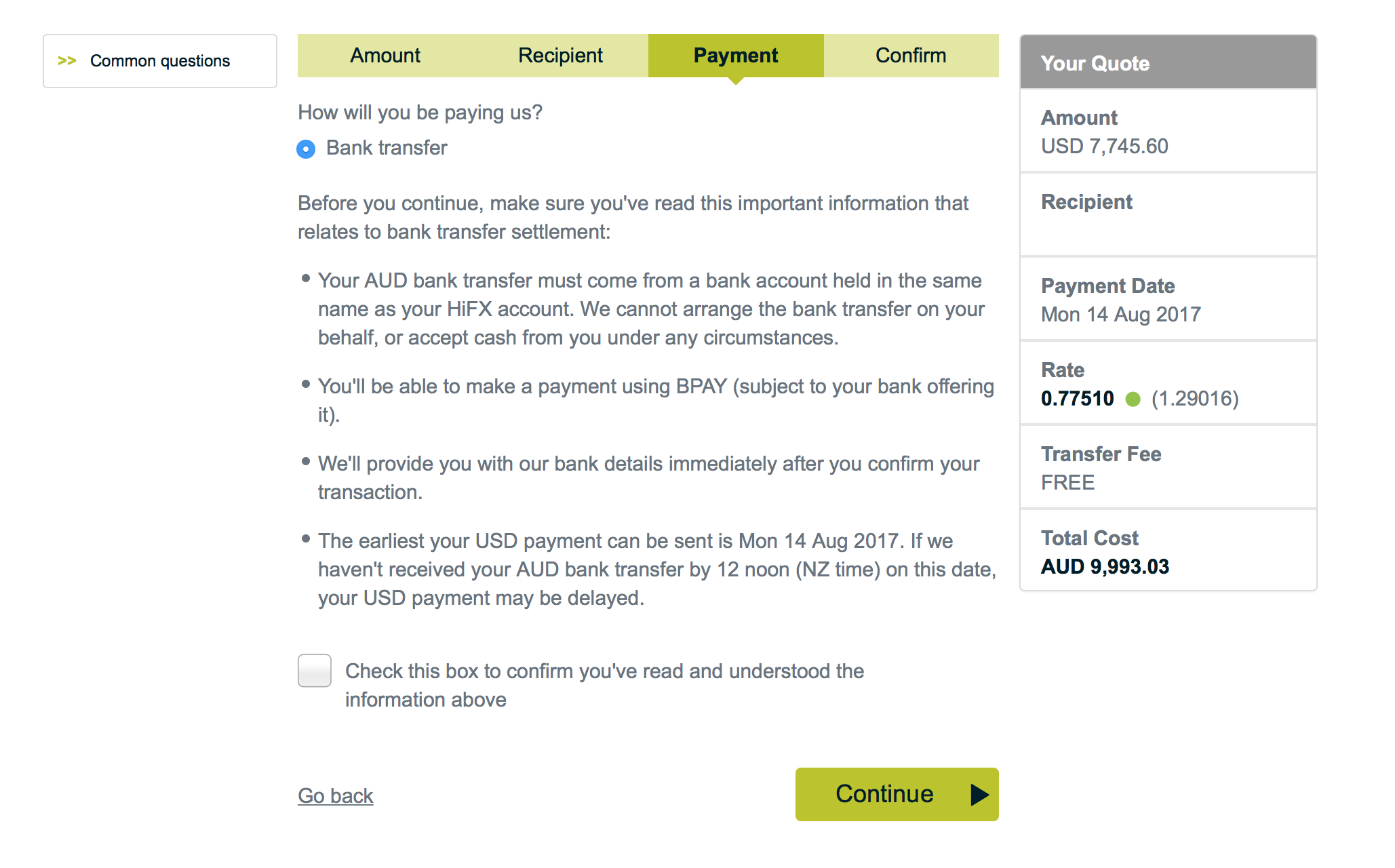 Step 9: Confirmation
The final step is your order confirmation. Once you've checked your details, the transaction is complete, pending payment.
When you're ready to make your payment you can access your pending transactions from within the HiFX portal.
---
Learn more about HiFX
---
For more information about transferring money internationally, you can visit our website, or call us on 1800 004 930.
Recommended For You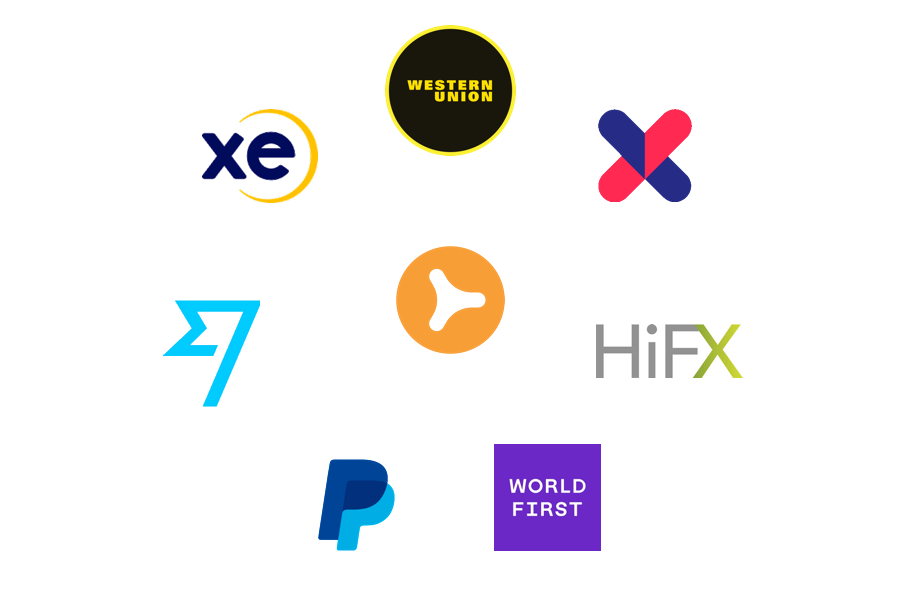 This calculator helps you compare exchange rates and fees of banks and money transfer specialists.
---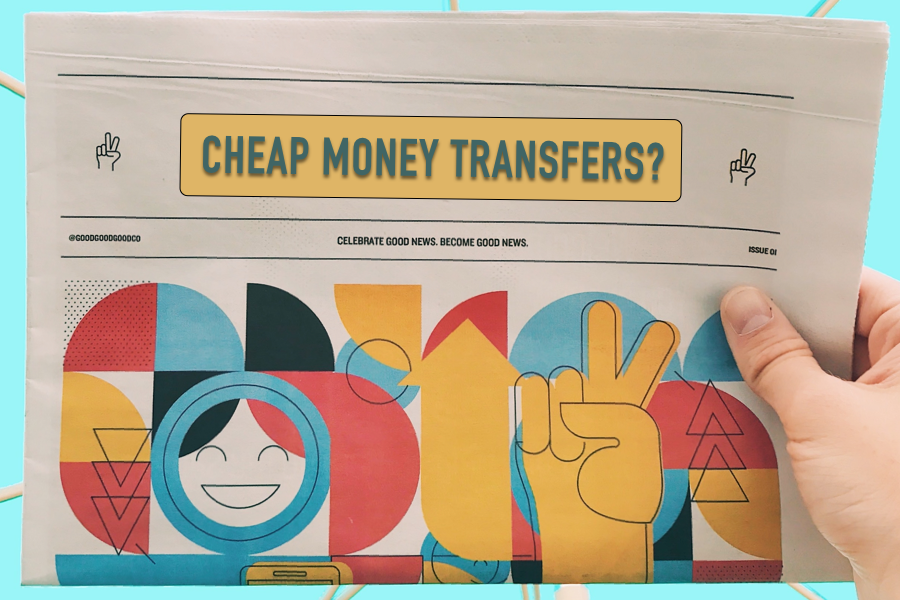 Using a bank is one of the easiest ways of sending money overseas but it is also the most costly. Here are 5 cheaper alternatives…
---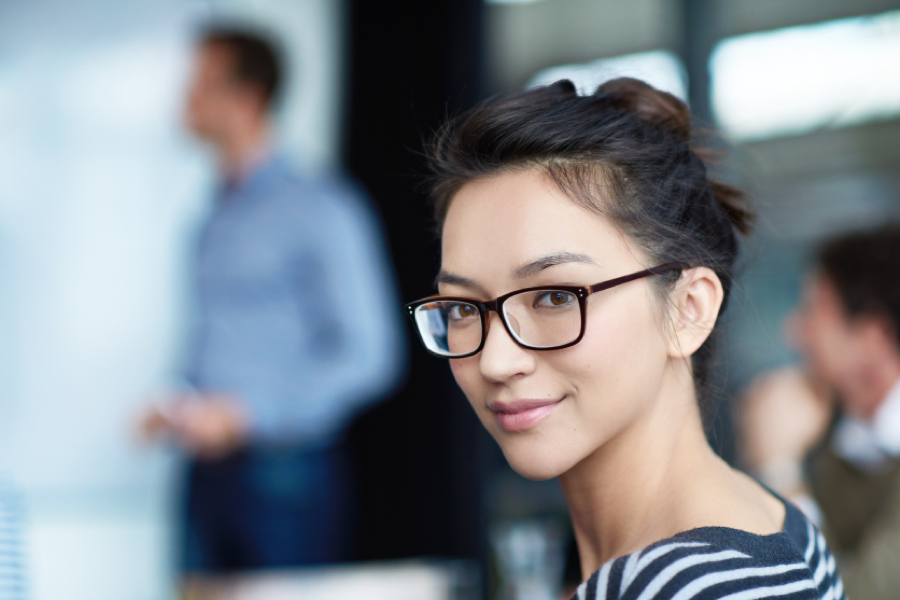 Transferring money back to Australia isn't easy. It can also be really expensive depending on what exchange rate you get. This articles compares the best ways of moving money back to Australia.
---