The least enjoyable part of going overseas, is organising your currency. There are so many factors to consider when deciding how to do it, and you most likely are focused on the hotel you just booked, or the picturesque views you have ahead of you.
The Currency Shop estimates that you could save almost 10%* if you find the best option to suit your needs. We want to help you make the most out of the money you're exchanging, and provide some insight into what you should consider when doing it.
This article will focus on exchanging currency for a shorter trip, where you're only looking at exchanging between $500AUD and $1000AUD. If you're looking at exchanging a different amount, check out one of the following articles:
If you're looking at an amount between $1000AUD and $2000AUD, click here.
If you're considering exchanging about $5000AUD, click here.
And if you need a large amount between $8000AUD and $10000AUD, click here.
Where You Can Buy Travel Money
Exchange rates and fees will vary at each bank or currency exchange outlet so it's important to compare before you buy your travel money.

You can choose to explore different rates and fees with the following banks and money changers here:

Find the Best Way to Exchange Currency
Provider: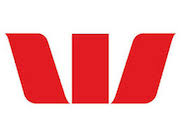 If you've already googled "currency exchange" you know that there are a lot of places that provide this service. From banks to privately owned companies, there is a wide range of options. The Currency Shop has reasearched different providers, and while different places have their benefits there are some general rules we like to follow.
Banks for example are more likely to have a lower exchange rate, charge fees or commission and some don't offer this service to anyone but their existing customers.
Smaller providers, with only one or two branches can have a better exchange rate but they may not always have stock of foreign currencies, or they may run out frequently. So you might need to give them time to order the currency in for you, or at least call before visiting them so you don't waste a trip. 


Larger companies such as Travel Money Oz or Travelex have a wide range or stores, different purchase options and allow you to order online which can be very beneficial.
Location:
By this we mean, where you are. When it comes to location, providers such as Travel Money Oz or Travelex, will generally have a better exchange rate in their CBD stores than their suburban stores. As a result, the CBD is a better location if you're wanting to exchange your cash in store. Having said this, it's worth taking into account where you live and work. If you're not frequently in the CBD, the time and effort it takes to get into the city may not be worth the higher exchange rate you'll find. Especially if it is a smaller amount.
Around the CBD and looking to exchange currency? Use these city guides to help you get the best exchange rates deals.