Find the Best Way to Send Money to Germany
Want to find the best time to transfer?
Never miss a great rate again! Choose to track the rate daily or set an alert for the rate you want and we'll let you know when to transfer.
Some of the best money transfer services to send money to Germany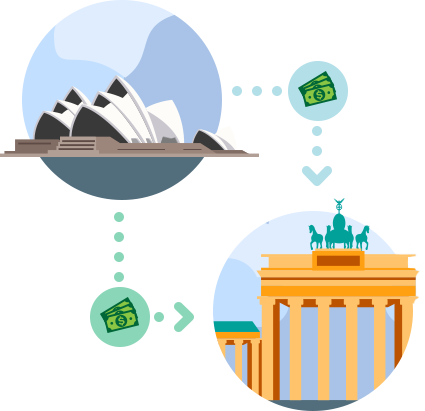 In this guide
With too many money transfer companies to choose from, transferring money to Germany can be overwhelming. Where do you start? Which company is safe? Fortunately, we break it down for you. In this guide, we help you find the very best way to send different amounts of money to Germany from Australia.
We also show you:
Need to send money to Australia from Germany instead? Learn more here.
Want to find the best time to buy?
Never miss a great rate again! Choose to track the rate daily or set an alert for the rate you want and we'll let you know when to transfer.
How to transfer money from Australia to Germany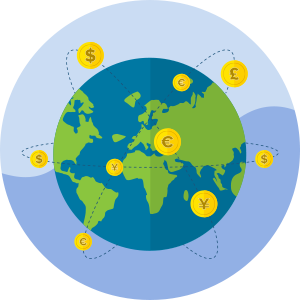 While each bank and money transfer service is different, you will always need to follow these steps to transfer your money safely and quickly:
Setting up an account usually takes 10 minutes and make sure you have some I.D. on hand
Enter the bank details of the person or company you are sending the money to
Pay for your transfer using a card or bank transfer
Now that you know how to transfer money to Germany, you can compare your options.
We understand, this isn't easy. Every bank and money transfer company offer different exchange rates and transfer fees depending on how much you want to send.
That's why using our table compares the total cost of the transfer, based off the amount of your transfer.
What information do you need to transfer money to Germany?
Your personal information: Your full name, address, date of birth and valid I.D.


For security reasons money transfer service's need your photo id scanned or photographed using your phone. It also needs to be high quality. Also note, you can't give your work/office address or PO box address
German bank account details: The full name on the account, banks name and branch address. You also need the IBAN, which in Germany is 22 alphanumeric characters long in this format: DEKK BBBB SSSS SSCC CCCC CC
The first two digits are the country code ("DE" for Germany), followed by two check digits and the national account number BBAN (basic bank account number). This is the 8-digit German bank sort code (the BLZ or Bankleitzahl) together with a 10-digit bank account number.
You can usually get these details by logging into your online banking or checking the bank statement.
How you wish to pay: Your bank details, account numbers and address or debit/credit card details to pay for your transfer.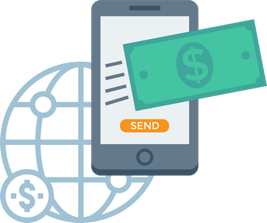 Is there any other information I need to know?
Yes. All transfers over €12,500 (and some below this amount) to Germany needs to be reported by a German citizen to the Deutsche Bundesbank who are responsible for collecting statistics on foreign trade.
Further information regarding the reporting procedure can be found in full on Bundesbank's website.
How much will it cost to make my international money transfer?
There are 3 fees you'll usually be charged to send money to Germany:
Exchange rates - The better the exchange rate, the more Euro (EUR) you get in the bank account in Germany. Money transfer services that offer better exchange rates will usually charge you a separate transfer fee.
Transfer fees - These can range anywhere between $0 to $5. Some online transfer companies offer fee-free transfers for sending large amounts of money. These companies usually charge a slightly worse margin on their exchange rate, but are still better than bank fees.
Hidden fees - You or the person you're sending money too will often get charged a bank receiving fee or banks intermediary fee of approximately $25 each.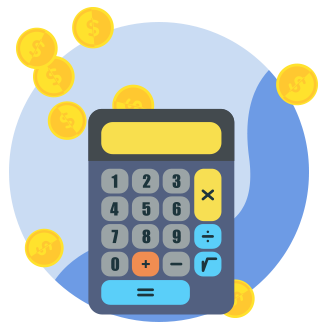 How long does it take to transfer money overseas?
Money Transfer Services can take 0 - 3 business days
When using a money transfer service like TransferWise, they tend to quote transfer time in hours not days. Unlike banks, they keep you updated on the movement of your funds.
Remittance Companies can take 0 - 5 business days
An instant transfer is available with remittance companies if you pay a higher transfer fee and the person can organise a cash pick-up. You can send money using a bank transfer and it can take up to 5 business days.
Bank to Bank Transfer can take 2 - 5 business days
Also known as a 'wire' or 'telegraphic transfer'. These transfers are slow, because the money may go through a network of correspondent banks before landing into their local bank account.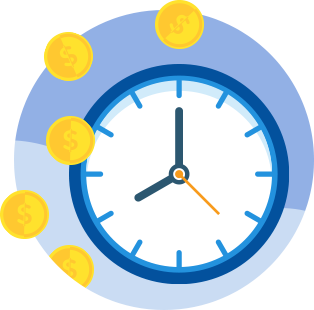 How can I send small regular amounts to Germany?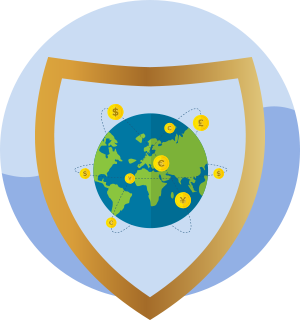 If you have family in Germany then you might need to frequently send them small amounts for birthday gifts, Christmas gifts or the be part of a family surprise gift. Two great options are Revolut and TransferWise.
Revolut
Sending money to Germany is very quick on your mobile, very small transfer fees and close to mid market exchange rates.
How do I send cash to Germany?
You can send cash to Germany from Australia with remittance companies like PayPal or Western Union. Typically these companies offer a service to instantly send cash to Germany, which can be very handy in emergencies, however the exchange rate for sending cash is very poor.
PayPal
To send 100 euros it will cost A$5 if you pay using a bank transfer. If you pay with credit or debit card it will cost you A$7.60 Australian dollars plus 0.35 euros.
For the person overseas to access the money you sent them, they need to sign up or sign in to their PayPal account.
Western Union
To send A$500 in cash instantly it will cost A$9 with a credit card and A$7 with a bank transfer.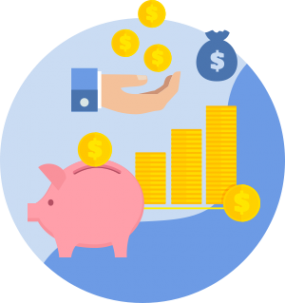 How do I send large amounts to Germany?
Transferring large amounts of money cross borders can be very scary, but not with TorFX or OFX. These two companies have built solid reputations for transferring large amounts over the years for emigration, retirement, inheritances and buying or selling property overseas. They are a trusted options when sending large amounts from Australia to Germany.
TorFX
TorFX offer a dedicated account manager who is available to contact on the phone. TorFX understand that clients who move large sums of money want to speak with someone directly about their money transfer. They don't charge transfer fees and they add a small mark up on the exchange rate.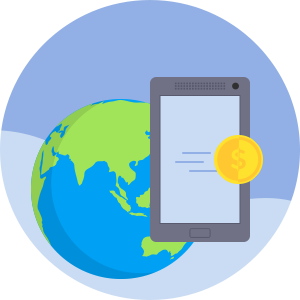 What are the limits and tax implications on online money transfers to Germany?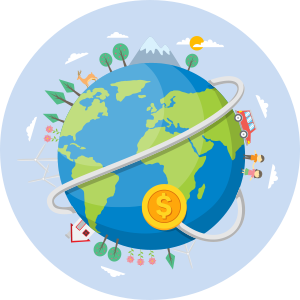 Maximum limits
There are no limits on the amount of money you can transfer to a German bank account. Your money transfer service or bank might have a restriction, however sometimes these are as high as $2 billion per transfer. Some money transfer services do not have limits.
Gift or inheritance tax
Germany taxes all gifts, if either the donor or donee is a German resident at the time. However, the German Inheritance and Gift Tax Act provides for significant exemptions including 'Appropriate Occasional Gifts' and 'Personal Tax-free Exemptions' which can be up to €500,000 if it is your partner who is receiving the money transfer.
If you transfer more than tax free threshold, the amount of tax paid by the German resident is dependent on the relationship with the person who sent the money and the amount over the threshold received. You are required to report your money transfer to your local tax office within 3 months.
As German law for gifts and inheritance is complicated it is best to contact a tax professional for further advice.
How can I transfer money to Germany with the big 4 banks in Australia?
While we have covered the benefits of using a money transfer provider, many people have bank accounts with NAB, CBA, Westpac and ANZ and these guides show you: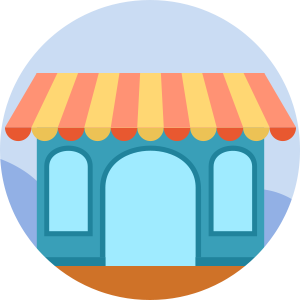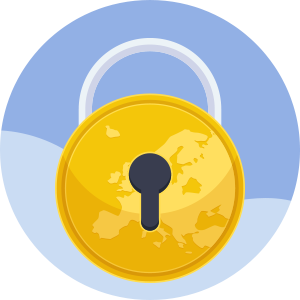 One of the main questions people ask us is "will my money be safe online?" The answer is yes.
We've made sure that all the money transfer services and banks you compare are safe. Each company is :
Is regulated in Australia - AUSTRAC in Australia
Holds an appropriate financial services license - with ASIC in Australia
Have strict privacy and verification policies - this is to ensure they fully identify all of their customers. They invest in identity protection, fraud prevention and encryption to create a secure connection with your browser when you register and login into their online services.
FAQs for sending money from Australia to Germany
How can I pay for my money transfer to Germany?
Depending on your provider, there are several different ways to pay. Many providers accept direct bank transfers, wire transfers, or debit cards or credit card payments. They may charge a small additional fee, depending on how you decide to pay.
Is it safe to use The Currency Shop to compare?
Yes. The Currency Shop holds an Australian Financial Services Licence (ASIC) (462269) and is a member of the Financial Ombudsman Service. We closely vet our providers and only partner with the largest, safest and most trusted money transfer companies in the world. That just makes sense.
How does The Currency Shop make money?
The Currency Shop does not charge you. Instead, we receive a referral fee from the banks and money transfer companies that we are partnered with. This does not affect the price you pay.
Send money to and from Australia with these guides
Your currency knowledge centre
5 Cheaper Ways to Transfer Money Overseas
Using a bank is one of the easiest ways of transferring money overseas, but can also be the most costly. There are alternatives that can make the whole process cheaper.
International Money Transfer Comparison and Reviews
Find the best international money transfer exchange rates to send money overseas from Australia. Compare the rates and fees from leading banks and money transfer services.
How to Transfer Money Overseas from your Australian Bank Account
Transferring money overseas from your Australian bank account is simple once you know how to do it, but you might be short on time to figure it out.