Find the Best Way to Send Money to Colombia
Want to find the best time to transfer?
Never miss a great rate again! Choose to track the rate daily or set an alert for the rate you want and we'll let you know when to transfer.
Some of the best money transfer services to send money to Colombia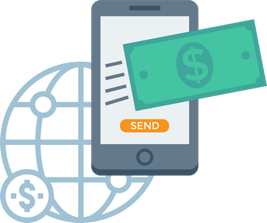 TransferWise offer the best exchange rates to send money to Colombia and charge a transparent fee making them one of the most popular online money transfer services
WorldRemit is one of the cheapest ways to send money to Colombia and is great for international payments to family and friends
Remitly are very good for small remittances and often offer a special rate or discount to new customers
Sending money to Colombia from Australia is hard. There are lots of companies who say they'll transfer your money, but once you drill down you find their options are limited. We inform you on how you can transfer money to Colombia in a simple, fast and safe way, using the best money transfer companies.
Key Take Outs
Best ways to send money to Colombia
1. Using a money transfer company
A money transfer company specialises in foreign currency exchange. You can send money online from an Australian bank account to another bank account overseas. It's normally the cheapest and fastest way to transfer money.
We trust TransferWise for money transfers to Colombia:

With TransferWise, you consistently receive the most competitive exchange rate (the mid-market rate) and you're told your total costs upfront.
Right now, you can only send COP to a Bancolombia bank account and you need to activate Abono Automático for people who want to receive money from abroad.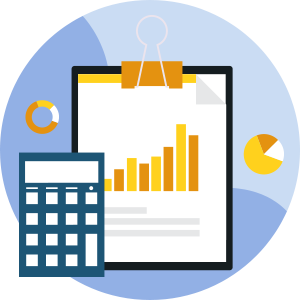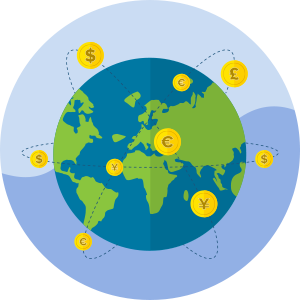 2. Remittance company money transfer
Remittance companies specialise in sending small amounts overseas to friends and family overseas. They're able to transfer money overseas to bank accounts, provide cash pick up and transfers by mobile wallets.
They're usually more expensive than other online money transfer companies, but are often faster in emergencies.
While Western Union is the most well-known remittance company, there are some better alternatives:

Remitly is best for speed. They can transfer money within minutes when you select the Express service and you pay by bank transfer.

With a $3.99 flat fee per transfer, WorldRemit has low transfer fees and is really handy if you want to do same-day money transfers to Colombia regularly.
3. Bank transfers
It's very difficult to find a bank in Australia who will easily send COP to Colombia.
A bank transfer moves money between countries on the SWIFT network or an electronic wire or telegraphic transfer. Money is transferred from one bank account to a bank account in another country.
Most banks will do it on a case-by-case basis, because it isn't a common currency. They are also more expensive and often slower to transfer your money overseas.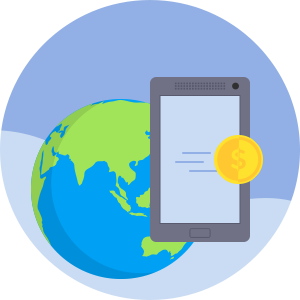 How much will it cost to make my international money transfer?
There are 3 fees you'll usually be charged to send money to Colombia: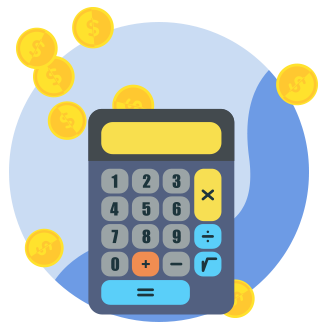 Exchange rates - The better the exchange rate, the more Colombian peso (COP) you get in the bank account in Colombia. Money transfer services that offer better exchange rates will usually charge you a separate transfer fee.
Transfer fees - These can range anywhere between $0 to $5. Some online transfer companies offer fee-free transfers for sending large amounts of money. These companies usually charge a slightly worse margin on their exchange rate, but are still better than bank fees.
Hidden fees - You or the person you're sending money too will often get charged a bank receiving fee or banks intermediary fee of approximately $25 each.
How long does it take to transfer money overseas?
Money Transfer Services can take 0 - 3 business days
When using an online money transfer service like TransferWise, they tend to quote transfer time in hours not days. Unlike banks, they keep you updated on the movement of your funds. This includes the estimated arrival time of your funds to the account you're sending money to.
Remittance Companies can take 0 - 5 business days
An instant transfer is available with remittance companies if you pay a higher transfer fee and the person can collect in cash. Alternatively, you can send money using money in your bank account to another bank account and it can take up to 5 business days.
Bank to Bank Transfer can take 2 - 5 business days
Also known as a 'wire' or 'telegraphic transfer'. These transfers are slow, because the money may go through a network of correspondent banks before landing into the account in Colombia. The time it takes will also vary depending on the bank receiving the money. Plus, it's up to you to check if the person you sent money has received it.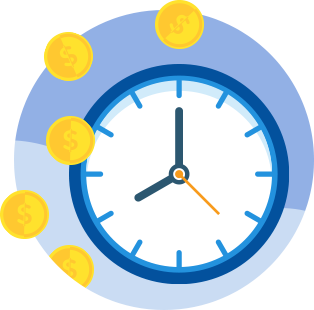 What information do I need to transfer money to Colombia from Australia?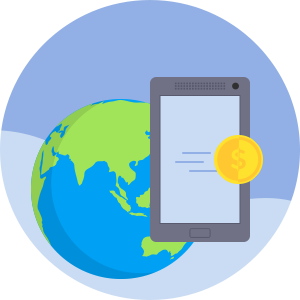 Your personal information: Your full name, address and date of birth. For security reasons they need your photo id scanned or photographed. You can use your mobile phone to take a photo and send.
How you wish to pay: Your bank details, account numbers and address or debit/credit card details.
The full name, phone number, email and address of the person you wish to pay.
Overseas bank account details, the name on the account, the IBAN and SWIFT code or BIC code for the bank account abroad.
Some money transfer companies request an 11 digit Bancolombia local account number and account type (either checking, savings or Bancolombia a la mano) and the address of the Bancolombia.
ID document type
ID document number
Helpful hints
- Make sure your photo is of a high quality so they can see the picture
- Make sure your personal id is valid and within the expiry date
- You can't give your work/office address or PO box address
- Seek help from your money transfer company if you're still not sure
The fastest way to find the smartest deal

More than 2.3 million satisfied visitors have saved over $140M on currency so far.

Never get ripped
off again
We've partnered with the largest, safest and most trusted money currency brands in the world.

No added costs,
no mark up
Our referral fees don't affect what you pay. Our exchange expertise is 100% free.

Explore our growing currency resources and make confident buying decisions.
Helpful information, tools and videos
Here at The Currency Shop, you'll learn how to save on transfer fees when sending money to Colombia from Australia.
Send money to and from Australia with these guides
Your currency knowledge centre
5 Cheaper Ways to Transfer Money Overseas
Using a bank is one of the easiest ways of transferring money overseas, but can also be the most costly. There are alternatives that can make the whole process cheaper.
International Money Transfer Comparison and Reviews
Find the best international money transfer exchange rates to send money overseas from Australia. Compare the rates and fees from leading banks and money transfer services.
How to Transfer Money Overseas from your Australian Bank Account
Transferring money overseas from your Australian bank account is simple once you know how to do it, but you might be short on time to figure it out.