The Best Online Currency Exchange Services
in Australia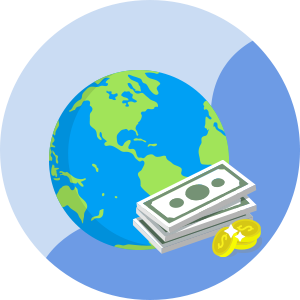 Planning your next overseas trip? No matter whether you are preparing for overseas travel for holiday or business, buying foreign currency online is one way to reduce stress and potentially save time. The problem is, there are so many online currency exchange services that it makes it hard to figure out which one is best to get your foreign currency.
Look no further. Here is a list of the best Australian online travel money providers, including a quick snapshot for each company and the pros and cons.
Online currency exchange and home delivery

With S-Money, you'll be able to buy currency and pick it up today or get it delivered to your home in Australia. It can be delivered the next day, if you order by 1pm the previous working day. The good news is, you can order up to 14 days in advance on work days.
S-Money gives you the exact same rate you find on Google and XE, in real time. So you don't have to pay extra for inflated foreign exchange rates.
Same day pick up or next day delivery
Great rates
No hidden fees
Very fast and easy to create an account
Handle mosts major currencies including USD, EUR, NZD, JPY and GBP
Not all currencies available
Limited pick-up locations in Melbourne, Sydney, Brisbane, Adelaide and Perth CBDs
Can only buy foreign currency for delivery
No stores, online only
Instore collection
Crown Currency is exceptionally convenient for collecting foreign currency due to their large national network of stores. Currently due to Covid-19 they have limited stores open.
They offer a huge range of currencies to make it simple to buy foreign currency.

Convenient locations
No fees or commissions
Excellent range of currencies in stock
Exchange rates vary by location
No credit card facilities
Basic website with no ability to buy or sell currency online
Airport pick-up
Travelex is an online travel money exchange service for airport pick-ups. It's best to order your money online before you head to the airport.
The airport branch only holds a selected amount of stock and it can take 3-7 business days to have your currency ready in-store.
Give the Travelex airport branch a call ahead of your trip. You don't want to be boarding for your flight and realise too late the currency you've requested isn't available!
If you didn't have time to order it online, avoid exchanging money at the airport at all costs. Exchange rates at the Travelex airport branch aren't as good as online.
3000 pick up locations, including Australia Post offices and most airports
A large number of currencies to transfer money - 87 currencies in total
You can order online 24/7
Card handling fees if you want to buy currency using a credit card
1-5 business day wait for online orders for collection
$10 fee to collect from Australia Post even at airport
Exchange rate margins not transparent
ANZ buy and sell most major currencies (over 50 in total)
Maximum limit up to $8,000 Australian dollars is greater than other providers
Larger stock means collection ready in 2-3 business days
Limited stock of currency in branches
ANZ Foreign Exchange Centres are limited to CBDs in Sydney, Melbourne, Brisbane, Adelaide and Perth
Additional $8 fee for non-ANZ customers
Do all banks do currency exchange?
Yes. Most major banks will exchange your Australian dollars for a foreign currency. A lot of them also reduce your fees if you have a customer account with them. In some cases, a bank will exchange currency if you just have a credit card with the bank.
What is the cheapest way to get foreign currency in Australia?
How do I exchange currency online?
Quite often, ordering online is the cheapest and easiest way to buy currency. It usually takes between 2 and 5 business days before the currency is ready, so you can't do it last minute.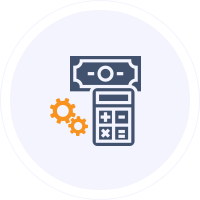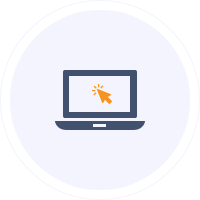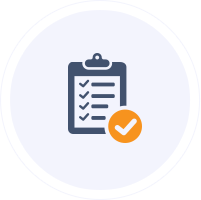 Where can I get money exchanged at the best exchange rate?
Where is the best place to exchange money overseas?
You'll get the best exchange rates if you buy foreign currency at your destination rather than at home, but it might not be as convenient. If you're looking for information on the best ways to take travel money for a specific destination check out the following country guides:
What is the best travel card?
What currencies can I buy online?
Brazilian Real (BRL), British Pounds (GBP), Canadian Dollar (CAD), Chilean Peso (CLP) , Chinese Yuan Renminbi (CNY), Croatian Kuna (HRK), Czech Republic Koruna (CZK), Danish Krone (DKK), Euro (EUR), Fijian Dollar (FJD), Hong Kong Dollar (HKD), Hungarian Forint (HUF), Indonesian Rupiah (IDR), Japanese Yen (JPY), Malaysian Ringgit (MYR), New Caledonia CFP Franc (XPF), New Zealand Dollars (NZD), Norwegian Krone (NOK), Philippine Peso (PHP), Polish Zloty (PLN), Russian Ruble (RUB), Saudi Arabia Riyal (SAR), Singapore Dollar (SGD), South African Rand (ZAR), South Korean Won (KRW), Swedish Krona (SEK), Swiss Franc (CHF), Thai Baht (THB), Turkish Lira (TRY), UAE Dirham (AED), US Dollars (USD), Vanuatu Vatu (VUV), Vietnamese Dong (VND)
Your currency knowledge centre
Travel Money Oz have excellent service both in-store and over the phone. They have very good rates online, but store rates vary. There are no fees and ID is required for amounts over $1000.
Unimoni (formally UAE Exchange)
Unimoni (formally known as UAE Exchange) have friendly, professional service with some of the best exchange rates for cash. There are bank limits for eftpos and photo ID is required.
International Money Transfer Comparison and Reviews
Find the best international money transfer exchange rates to send money overseas from Australia. Compare the rates and fees from leading banks and money transfer services.